TRUSTED reviews from REAL athletes on a wide range of triathlon products
Sophie spends a few months getting to know the Bike Box Alan that has been designed to make transporting triathlon bikes simpler and stress free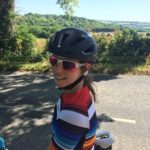 Reviewing the triathlon specific bike helmet that includes the innovative magnetic chin strap to aid speedy transitions through T1 and T2.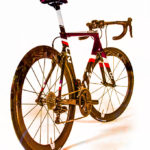 Review of the gorgeous women's specific Giant Envie Advanced Pro 1 bike that has been tested by one of our associates who share just how good an all-rounder this bike it.
We review the innovative Assault Air Runner treadmill that needs no power and is driven purely from the energy that you put into it.
With a shortage in the supply chain for indoor bike turbo trainers we have been testing the Wattbike Atom and compatability with a range of training apps.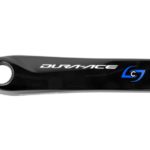 More essential reading for anyone looking at bike power meters we bring you a long term review of the excellent Stages Dura Ace power meter.
As we continue to help you understand the power meter options we bring you another trusted review of the Garmin Vector 3s power meters. Great comparison with the Powertap P1's
Power Meters are a huge investment so it is essential you make an informed decision on any purchase. Here we provide a long term review of the Powertap P1 pedal power meters to help you spend smart.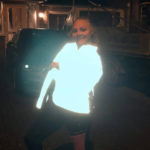 We have been testing the Proviz high visibility cycling jacket over the winter and share with you the results of this long term review.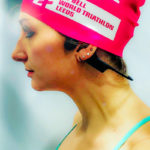 AfterShokz the number three running headphones worldwide have now reached the pool and developed their technology so you can listen to music while swimming.
We've been testing the Get Nourished personalised nutrition supplements over a one month trial. Hear how Sophie, Alan and Jason found these innovative supplements affected their training effectiveness and general well-being.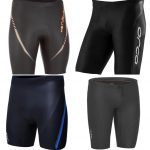 Buoyancy shorts are an essential for all swimmers with heavy legs. We have been reviewing and comparing the best available in the market. Read our ultimate guide and buy with confidence.
Our essential review of the Deuter Giga Bike rucksack that is a serious piece of kit for running and cycling able to transport enough kit for the daily grind
We review Crotch guard a product that may be new to you but essential for triathletes in remaining comfortable through the bike leg of races
One of the kings of triathlon watches we test the Garmin 920XT built especially for triathletes and a favourite around triathlon club nights
We bring you a real owners review of his own bike with the Merida Reacto. Find out what it is really like to live and race one of these bikes with a TRUSTED review
We test the premium HUUB Altair swim goggles that bring genuine innovation to the swimming pool with their unique interchangeable lens system
Read our review of the entry level Giant Defy road bike that is a hugely popular choice for people looking to buy their first real road bike.