This week we are thrilled to bring you the SunGod PaceBreakers sunglasses Product Review. They are designed specifically for the triathlete market.  The review comes from our fabulous tester Emma. Emma brings you her thoughts and experience of using them over a 4 week test period.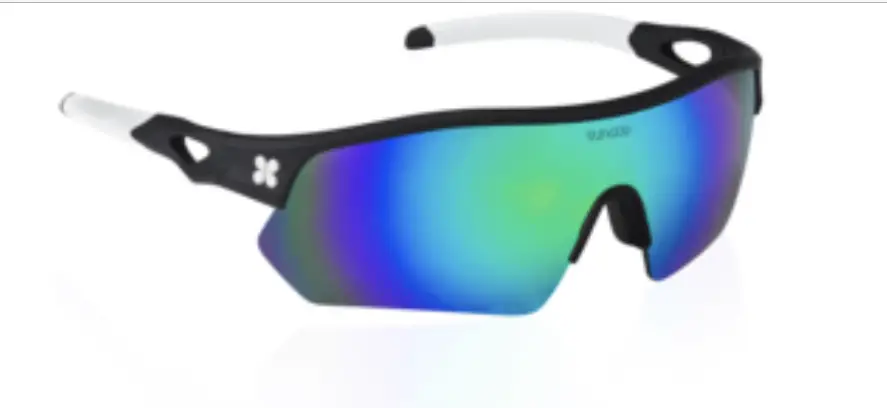 About SunGod Sunglasses
SunGod sunglasses offer high performance, high quality, customisable sunglasses that you can order online.  They use the latest technology to make ultra-lightweight frames. Sunglasses designed for operating at the highest level across a variety of sports.    The PaceBreakers™ sunglasses have been engineered with triathletes in mind including the 4KOpace lens to enhance contrast and optimise clarity.  The unique design ensures peripheral vision is unobstructed. This creates improved spacial awareness essential for cycling.  
Ordering your pair of SunGod PaceBreakers Sunglasses 
The ordering process was super straightforward. The website was easy to follow as it provides a step by step guide to designing your own custom made sunglasses. This is a fantastic touch and allows for a wide range of types and colours to suit all tastes. Considering the sunglasses are all custom made they arrived quickly once I had placed the order.   This custom design triathlon sunglass service is unique in the market and allows you to get exactly the product you want.  
First impressions of the SunGod PaceBreakers
The triathlon sunglasses arrived in a small smart cardboard box. The team at SunGod have obviously put a lot of thought into it as there was no plastic or excess packaging which was impressive. The packaging didn't in anyway compromise the triathlon sunglasses as they arrived undamaged.  In an age where we all need to be more environmentally conscious this is something other sunglasses manufacturers could learn from.  
The design I chose went for had really bright colours. I was slightly worried about how they would look, but the colours look great.  My sunglasses are vibrant but still really smart. Obviously with the custom sunglass builder website if you don't like bright colours you can opt for simpler ones.
Testing the SunGod Triathlon Sunglasses
Over the past four weeks I have been able to use the sunglasses for walking, running and cycling.  During this time able to test the PaceBreakers putting them through a thorough test while training.  Triathlon training presents a challenge to eyewear demanding they perform under two disciplines, cycling and running.  Perfect conditions for testing triathlon sunglasses to their limits.  
Testing SunGod PaceBreakers Sunglasses while Cycling
The big/wide lenses on the SunGod PaceBreakers are great as cycling sunglasses as they protect a large portion of your face from wind and bugs. Nothing managed to sneak its way into my eyes whilst I was riding.  Again the cycling sunglasses didn't need any readjustment even when I was in the aero position on my time trial bike which is unusual for most cycling sunglasses I have worn before.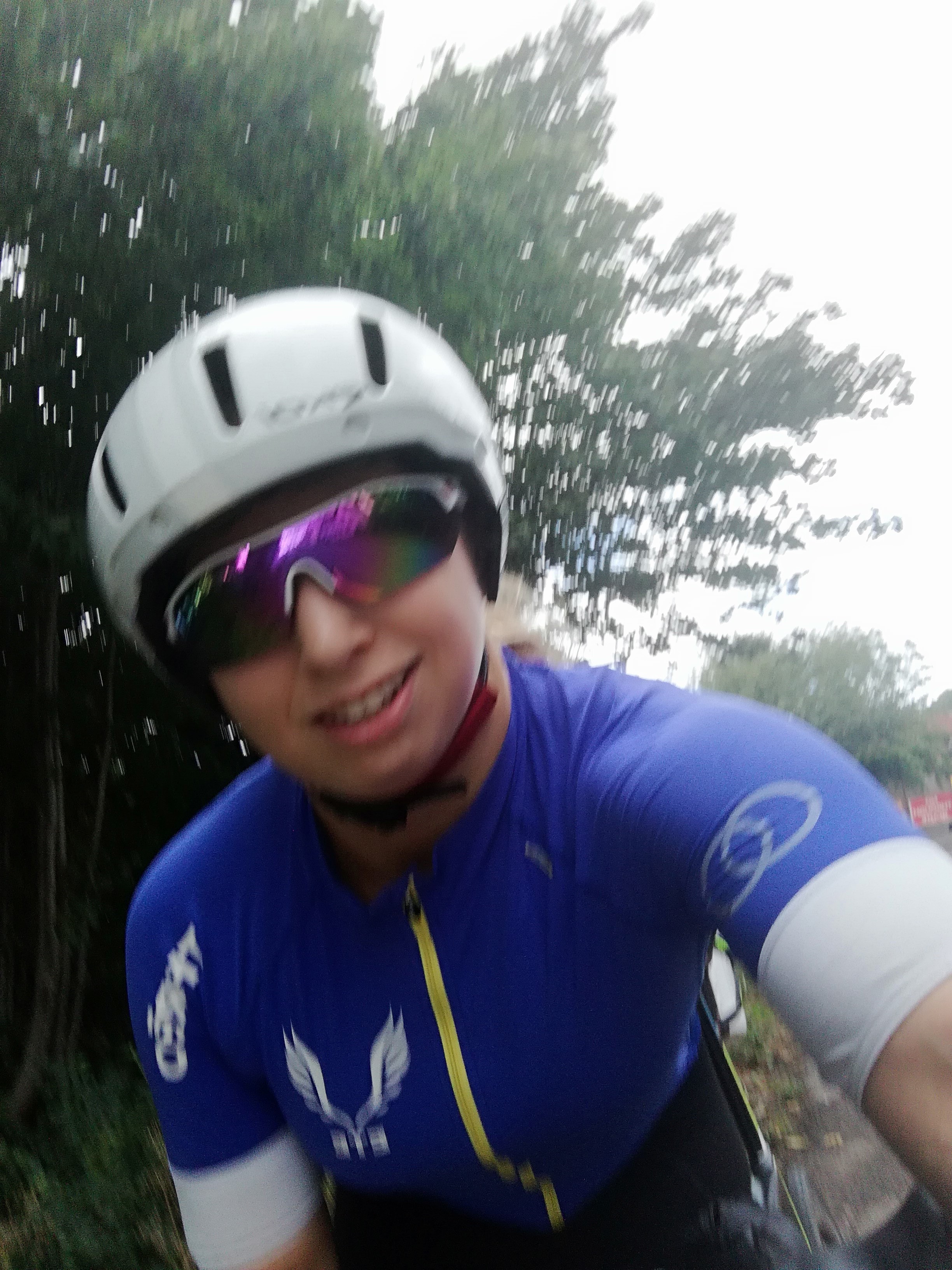 The lenses are also very good in most weather conditions. Living in the UK it can go from sunny to cloudy rather quickly which can sometimes mean it is hard to see if wearing sunglasses when cycling. I didn't have any problems with visibility when out on the bike or running.  
Testing SunGod PaceBreakers Sunglasses while Running
The sunglasses for running are so light I barely notice I am wearing them. They also don't require constant readjustment as they sit well on my face and don't fall down my nose all the time making the glasses very comfortable.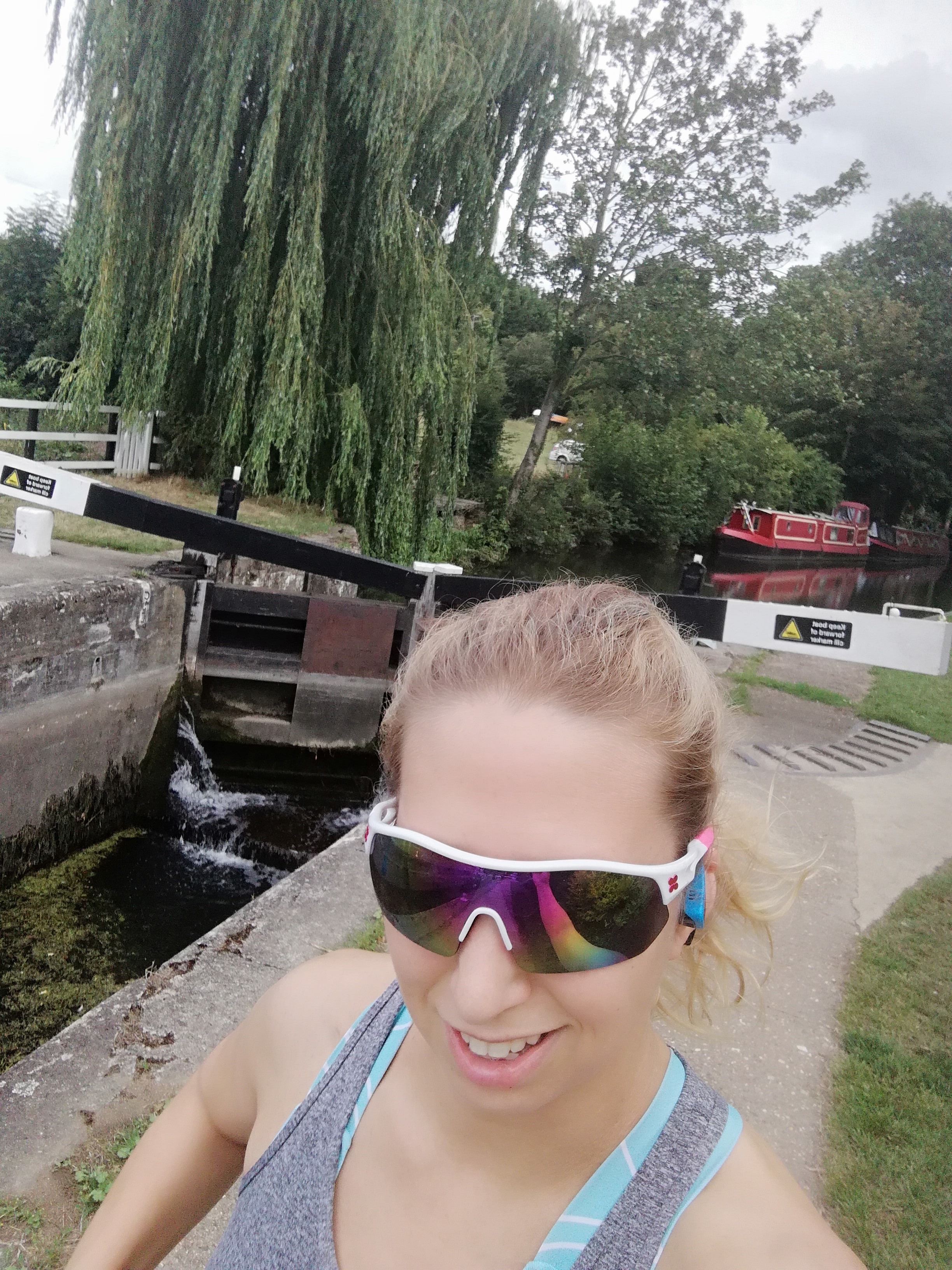 They only thing I would say is that the lenses are quite big/ wide so if you have a small face they might look rather large
Summary of SunGod PaceBreakers Sunglasses Product Review
"Great multisport triathlon sunglasses, lightweight, smart and comfortable"
Here at Trivelo we really rate the SunGod PaceBreakers for anyone looking for a quality pair of customised triathlon sunglasses. 
Buy your pair of fantastic SunGod PaceBreakers here.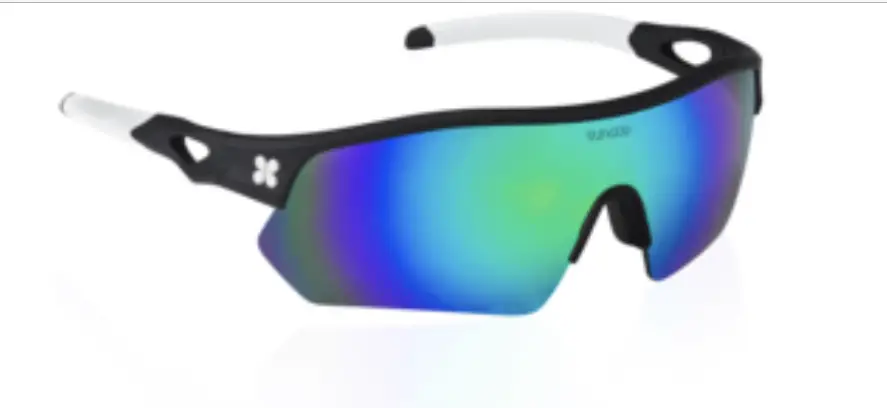 Worth considering the quality of these triathlon sunglasses being only £85 with polarised lenses included.  As SunGod are a direct to consumer brand they can provide fair pricing cutting out the middleman in the selling process. Another fabulous feature of the triathlon sunglasses from Sungod is a lifetime guarantee covering accidental breakage of the product or any defects.  Nice touch!
About our expert triathlete tester
Emma is a UK based professional triathlete having turned pro in 2017.  She was ITU World age group champion in 2016 competing up full iron distance triathlons.    Her training regime means training up to 28 hours per week.