This weeks blog comes from a member of the Trivelo team. James shared his first review with us with the Powertap P1 Power Meter review. Read his insight on these pedal based bike power meters.
Introduction to the Powertap P1
The Powertap P1 is a pedal-based power meter and if you have several bikes it was the first easily transferable option to allow you to ride with power on all of them.
Installing the Powertap P1 pedal power meter
Installation requires an 8mm hex to attach the pedal to your crank arm and a 5mm hex to access the battery cover. Torque settings are required for the battery cover to prevent damage to the seal and stripping the head. Powertap suggest using the torque recommendation of your crank/a snug tightening for the pedal itself. That's it, a quick spin of the pedals to make sure they're tightened, awake and connected to your chosen head unit. Then merely ensure they're correctly calibrated / perform a zero offset and you're good to ride.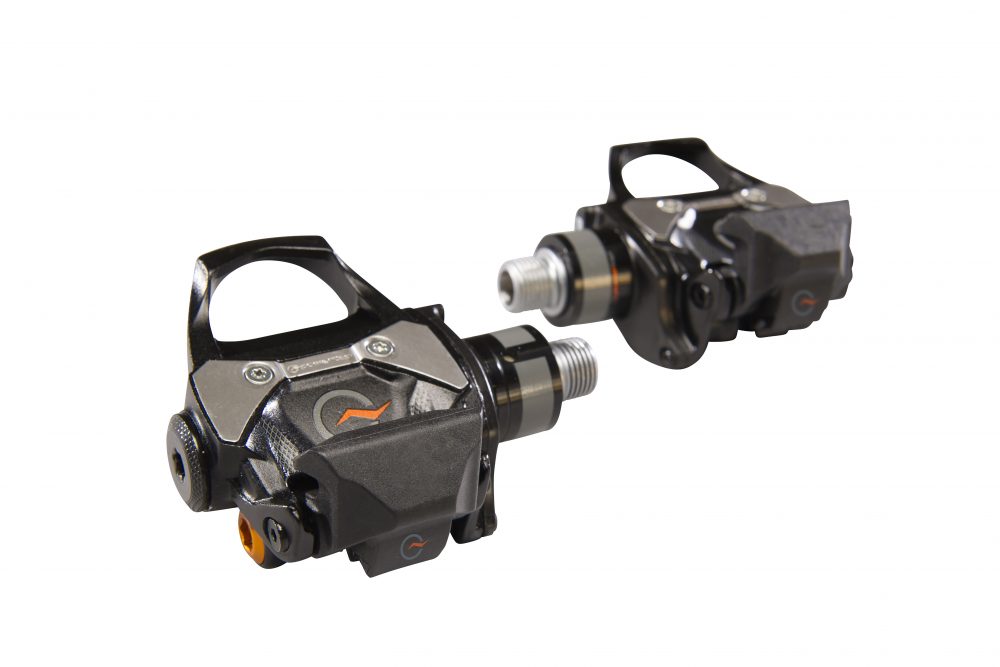 Evolution of the Powertap P1 power meter
I've owned a pair of P1's since the first quarter of 2016 and am on my fourth pair. My first set ended up being replaced due to battery cap issues. This should now be completely fixed with updated V2 and V3 caps. The second set's electronics failed their update and calibration during a warranty-covered bearing replacement. My third pair also suffered from electronics and calibration issues.
Durability of the Powertap P1 pedal power meters
Despite these issues, Powertap's customer service and European servicing centre CyclePowerMeters in Rugby have been outstanding. This includes servicing, repairing and replacing the pedals whether they are under warranty or not. This is a huge positive of the brand. However, it is hard to ignore that roughly every year something has gone seriously wrong with the pedals. To compound this, the spindle bearings are only warrantied for 1500 miles. Not a huge distance by many people's standards.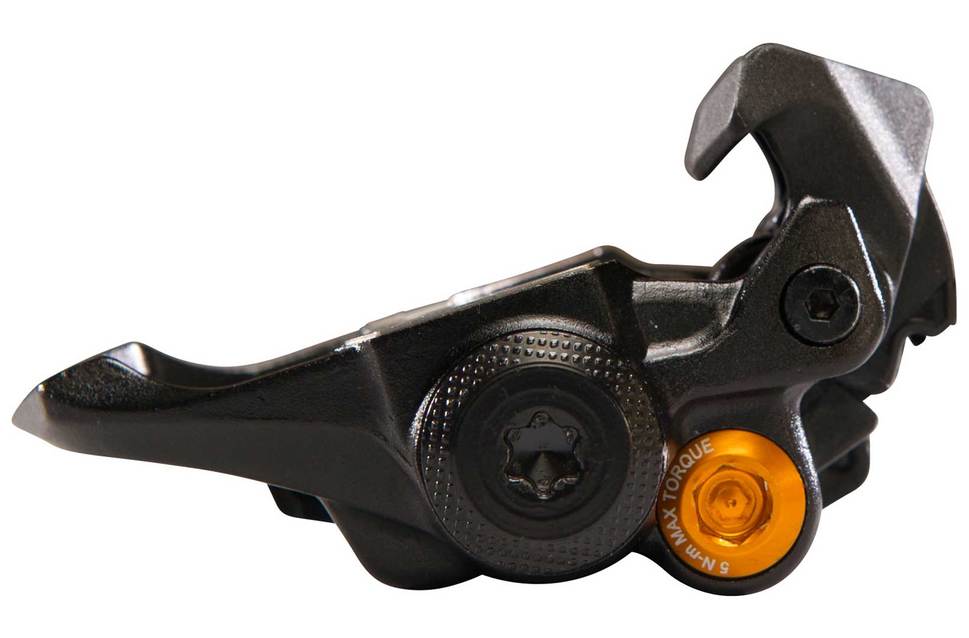 Since I had the bearings replaced in September 2019 I've started getting occasional drop outs during rides about three months down the line. This is something that has in the past always signalled some form of failure coming up which isn't promising! But, this set have lasted the longest out of all pairs I've had thus far.
Positives of the Powertap P1's
The first and obvious positive of the P1's are their ease of installation. Being able to swap them between bikes using simple tools is fantastic. I've travelled abroad numerous times with them to attach to either my bike or a hire one and have had no issues with airlines or hire shops when doing so. This has allowed me to continue to train with a power meter I know is consistent and accurate (for me at least!).
The P1's connect to my Garmin 935 and 520 via ant+. They also have a Bluetooth option, as well as working seamlessly with Zwift. Between the various sets of pedals I've owned, power readings have been consistent and as far as I can work out based upon a few wattbike rides, accurate. Accuracy is claimed to be within 1.5% and I've no reason to doubt that. Garmin data screens make data easy to view whilst riding and easy to dig further into on either GarminConnect or Trainingpeaks. Powertap do have an app that provides more data insights but this is only for iOS and I haven't been able to look further into this. Crank length setting is also simple within Garmin head units to ensure that readings are accurate.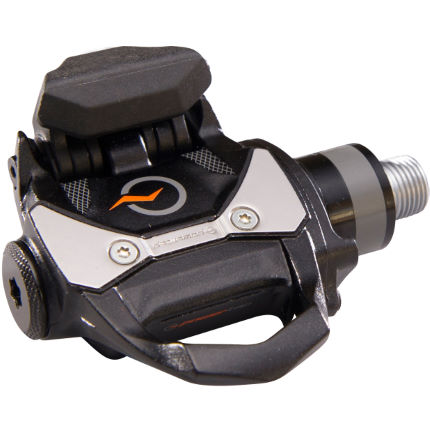 Powered by a lithium AAA battery, the 60 hours advertised battery life is definitely doable. I believe on a number of occasions I have surpassed this figure. In a pinch and for a short time you can also use standard AAA's which are relatively universal and easy to find.
One of the main things you do notice about the pedals is that they are bulky. They are much larger than a standard pedal and also the Garmin Vector 3's and Favero Assioma Duo's that they are now competing with. Despite this, I've had no issues with the weight balance of the pedal for clipping in, and claw tension is easily adjustable to suit all tastes. Personally, I set this to maximum when racing triathlons to ensure my shoes don't unclip from the pedals. Especially during flying mounts and dismounts and they've done their job well.
I feel that the black P1's do hide their bulk better than the silver P2's. So, are fractionally more subtle when on the bike. If matching crank colours and bike paint schemes to your pedals is a concern to you then it's something to bear in mind. There may be some questions with regards to ground clearance. DCRainmaker has shown that you can get substantial lean when cornering before grounding the P1's. I personally have only clipped them against the curb once thanks to an overly close car pass. In all likelihood a standard pedal would have also suffered the same fate. The P1's shrugged off this contact with just a slight paint scuff.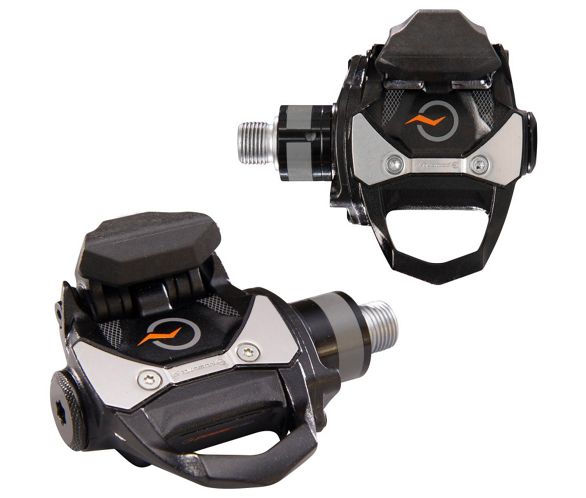 As mentioned above, the quality of customer service from Powertap has been second-to-none so if something does need fixing the procedure should be relatively hassle free and quick.
Negatives of the Powertap P1's
This section does have to start with the numerous failures I've personally had from the P1's over the years, coupled with the short spindle bearing lifespan of 1500 miles. For a product that initially cost around £1000 on release (the newer P2's are around £700-850) in general I expected a more robust product. Whether the P2's have rectified this is to be seen.
I have said that connectivity and data provision is good. The fact that the Powertap App is iOS only is frustrating. This is especially so when additional metrics are only available here, as well as being able to view battery levels and install firmware updates.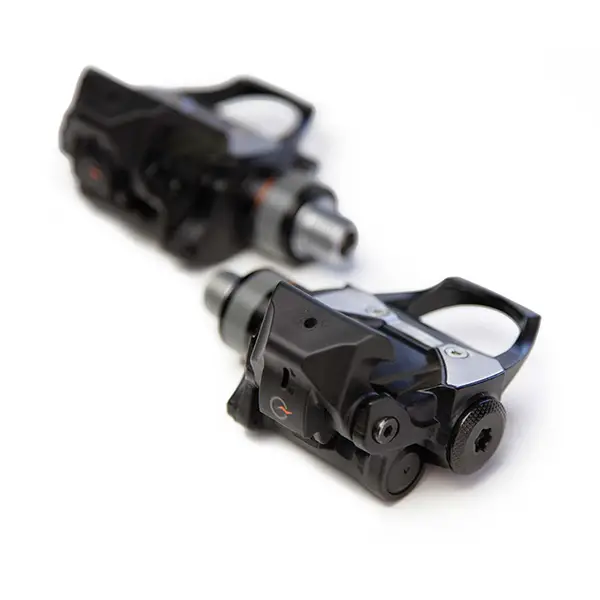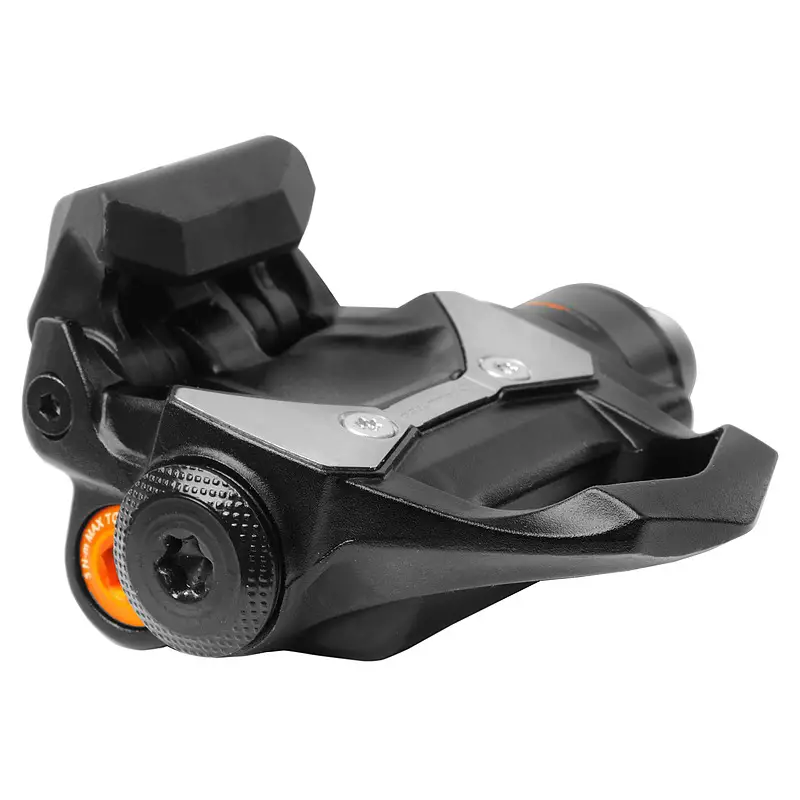 Although battery life is very good, the supposed 10% low battery warning that pops up on my Garmin head unit seems inaccurate. With supposedly six hours of battery left I've had the pedals run out of juice as quickly as 5 minutes. Yet at times this has been well over six hours, so being able to view this more accurately in the app would be helpful.
The physical size and weight is considerably more than a standard pedal. Especially compared to other pedal power meter options mentioned above. Roughly 120g a pair between the P1's and Assioma Duos. Although not much, for those looking for a sleeker, more 'normal' looking pedal that is also lighter this could be a deciding factor.
Cleats for the P1 are proprietary, although very similar to Keo. I've only used the 0 and 6 degree float cleats provided by Powertap so cannot comment on how well Keo cleats work. Other reviews suggest that as they wear they can unclip more easily. For me, the Powertap cleats are not a problem and I previously used Keo, but those who favour Shimano or SPD might dislike them.
To conserve battery life the P1's do go to sleep relatively quickly. This can be a pain at the start of time trials, crits or whilst waiting for Zwift to load your chosen world. This is especially so when your bike is left in transition at a triathlon for normally a considerable period of time. In most cases they wake up and start transmitting power within a few pedal strokes but there have been times when I've had no / low readings for a few kilometres which is less than ideal.
Summary of the Powertap P1 power meter review
Overall the Powertap P1's were a revolutionary power meter option when they were first released. Ease of set up between bikes, battery life and travelling with them is all very good and the power numbers are reliable over time. Despite this there are niggles with overall reliability (but very good customer service) and their size and weight is a slight hindrance to those chasing small gains in terms of lower weight bike builds.
The P2's only appear to offer very minor updates and a questionable colour scheme. The Garmin Vector 3's and Assioma Duo's look more like a pedal with a compact build and at a lower weight. In the case of the Assioma's, this is also at a much cheaper price than both the P1/2's and Vector 3's. I have been very happy with my P1's despite the reliability issues over the years. But, I am tempted if a full replacement is required at a later date to try the Assioma Duo's due to their lower price, weight and sleeker build.
Latest best prices for the Powertap P1's
Buy the Powertap P2 pedal based power meters – £730
Read our in-depth guide to power meters for more information on how to use them and considerations for buying.