This week we have an epic review from Sophie who has been completing the BiSaddle review: The only adjustable shape bike saddle. It has been a gruelling test with an epic product that really breaks new ground in bike saddles. Hear how Sophie got on with the review, essential reading for all female and male cyclists.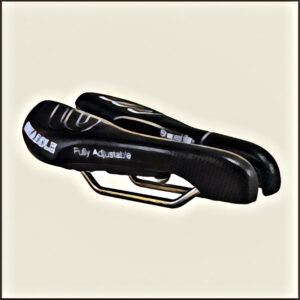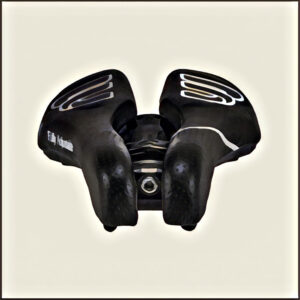 Introduction to BiSaddle review
Hey, I'm Sophie Johnson. GB Age Group Triathlete for 6 years, and multiple GranFondo world champs qualifier.
It's taken me a while to write this review, for multiple reasons. The first reason being, I have so much to say about this product. I have had to edit myself down so not to bore people to death with how impressed I am. The second being that I want to do this justice because I cannot state to you how important this kind of innovation is for women's cycling.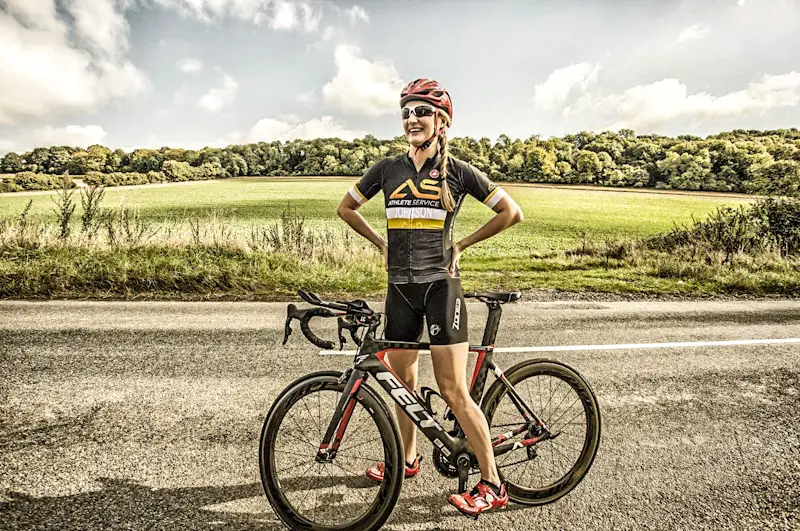 The third reason being. There is so much to test! It's the multi-tool of saddles and as you all know, it takes a while and many miles to really get to know a saddle. So, to get to know one with so many configurations. I've had to get my arse on my bike. Very literally.
>>> Change Bike Folding Mountain Bike Review – More amazing new technology in cycling
Womens Bike Saddles
So, to begin. Why am I so impressed from doing this BiSaddle Review?
A pre-warning; you cannot talk about saddles without getting a little, erm, detailed/intimate. So, my apologies in advance if you learn more than you want to here!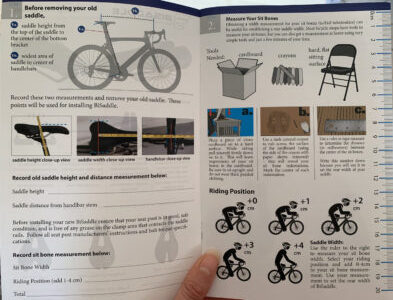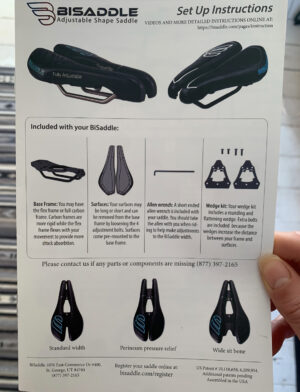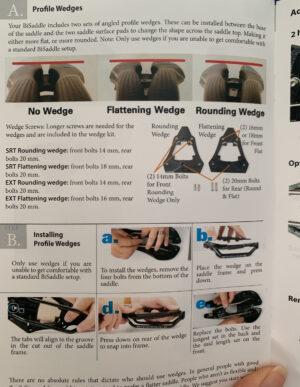 I was about to visit a gynae. There, I've said it.  Like many female cyclists I've had my fair share of 'micro abrasions' and sore sit bones (and other bits) in my time. It's a crying shame it's been such an accepted part of women's cycling for so long, but as I did my research I realised it wasn't quite accepted. We just didn't have an answer. 
>>> 9 of the Best Triathlon Bikes 2020 – Ultimate triathlon bike round-up
After reading an article about one female GB cyclist's battle with the saddle and her eventual operation to make things more comfortable after scar tissue build up I thought that was my only route. I had tried all sorts of saddles, female specific and not. I had found one that worked for long rides where I was mostly in an upright position and one for time trialling where I would pretty much perch on the nose of the saddle. With multiple bikes and both of those saddles not coming cheap and not quite being totally perfect for my non symmetrical body I thought that was the best I was going to get. Likely to result in the need to operate on my own scar tissue built up off the back of my naturally non symmetrical body.
First Impressions of the BiSaddle Bike Saddle
Then I got asked to test this saddle. I didn't know it existed and I couldn't reply quickly or enthusiastically enough to get my hands (and ass) on one.
What turned up?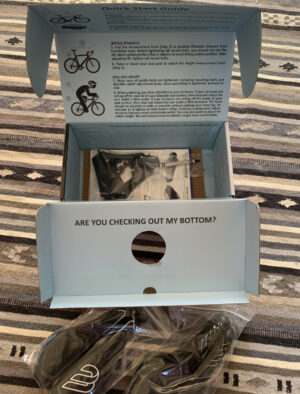 A blooming treasure trove of goodies turned up and I was blown away. I didn't realise that not only was each side of the saddle adjustable in width at the nose and wings but there were different pad attachments to go on top. One for time trial- shorter and stubbier, one for long rides and one light version for racing.
>>> Nourished personalised vitamins review
You can adjust the nose and tail of each wing of the saddle independently. So, if you're not perfectly symmetrical (few are) then you can make it work. You'll need the long allen key (provided) as it can be a tad fiddly to get around the rails to adjust. 
Fitting the BiSaddle
And how did I get on?
So, I'd say it's an absolute gem to take with you to bike fittings. It gives you extra aspects to play with to get the absolute right position for how you ride naturally, Upright, shifted forward/backward, hoods, drops. It fits to you rather than forcing you to fit to it.
>>> 3 Best Alternatives to the Garmin 945 watch
The downside of this is that if you're like me and can't help but fettle, you can get lost in a world of micro adjustments to the saddle. The instructions it comes with are excellent and if you follow them to the letter you'll get a great fit. I excitedly jumped into it before doing this and micro adjusted on the bike. I'd recommend going by the instructions first. You'll get to the result sooner and realise just how many adjustments can be made to this saddle. Oops.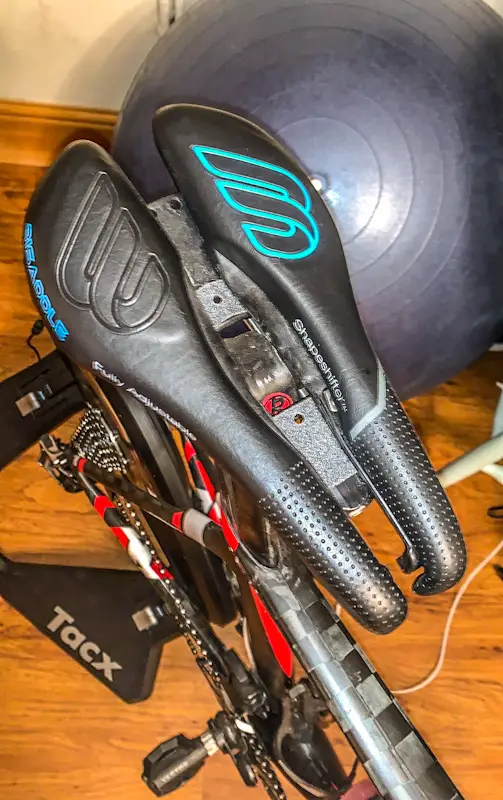 Ride comfort with the BiSaddle
All of that said, once I'd found the right position and set up I was overwhelmed. I've been able to adjust each side a little differently to make sure I'm on my sit bones and also it works to my anatomy at the front (I carefully worded that).
So, I think I've avoided the operation, the recovery time and the pain. I'm shouting from the rooftops about this saddle, especially to ladies like me who've struggled for the perfect fit.
>>> 19 of the Best Road Bikes for under £1000 – Buyers Guide
I only have positive things to say from completing the BiSaddle Review!
Summary of the BiSaddle Review
I've recommended this saddle to so many members of my triathlon club and many have purchased it. The deciding factor was this:
"The main point of contact with the bike is your saddle. If you've got the nicest frame in the world, why spoil the experience with a saddle that isn't perfectly tailored to your comfort. We spend so much money buying a distance saddle, a light weight race saddle and a TT saddle, why not buy one that can be all three?  It's well worth the investment and is only a touch more than the most popular TT saddle."
Their reviews have much been the same as mine. It's a game changing saddle that with the right pro to help you fettle with it, will have you at one with your bike like never before.
For some further innovation check out Shokz OpenRun headphones review – bone conduction technology for runners & cyclists Stay safe while riding and running with these open headphones.
And I've still not finished fettling!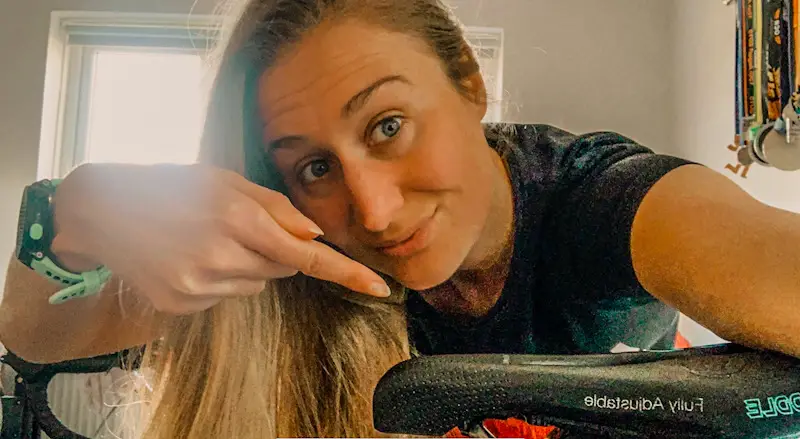 As I write this I've just worked out I can round off the rear of the saddle to further settle my sit bones on the back of the saddle (some prefer a more flat profile). Again another adjustment I can make to mould this saddle perfectly to my body. 
They have YouTube videos and a helpline to make sure you get this right. It's a company that truly believes in its product and its abilities. I cannot implore fellow cyclists (male and female) to buy this saddle enough. You won't regret it.
Best Price for the BiSaddle
Buy the BiSaddle EXT Stealth direct from the manufacturer from only $229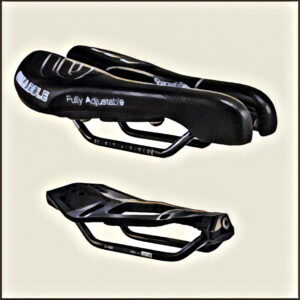 ---
About the Author
---
Follow us on Social Media
---