Summary of the See.Sense ICON2 review  
I would buy the rear light and will recommend it to anyone who asks me what the best rear light is. Obviously as I said the front doesn't work for me .
---
I have been using the See.Sense Icon2 lights for a few weeks now and with that I have learned that this review will need to be broken down into sections but before I start that I have to say that See.Sense were very brave in asking me to review these as lets face it I am not a commuter but a racer who is on and off road in all sorts of conditions.
Pros and Cons
PROS 
Brilliant mounts make it easy to move between bikes and you can ride on rough surfaces confident that your light will be there when you hit the road again.
Excellent brightness and options for how the light works which give an excellent battery life.
An app that tells people you have crashed and shows them where you are.
CONS
That front light, so much potential with just a little bit of rubber round the edge and a slightly focused beam pattern.
The app, it needs to let the user have a little more control, but the potential is awesome
Initial Impressions of the See.Sense ICON2 smart bike lights
This simple fact brings me to the first excellent point about these lights. The mounts are excellent, very similar to the garmin approach to mounts (I quote garmin as I have way too many of these) which is the approach used by many manufacturers to attach things to bikes but that's not the impressive bit, it is the way the clips hold the light to the mount. I put it on initially as I was going out to play on my cyclo cross bike. Everything I needed to know about mounts in about 90 mins.
Having gained confidence from this ride I did a commuter test on my road bike which confirmed all I believed about the front light.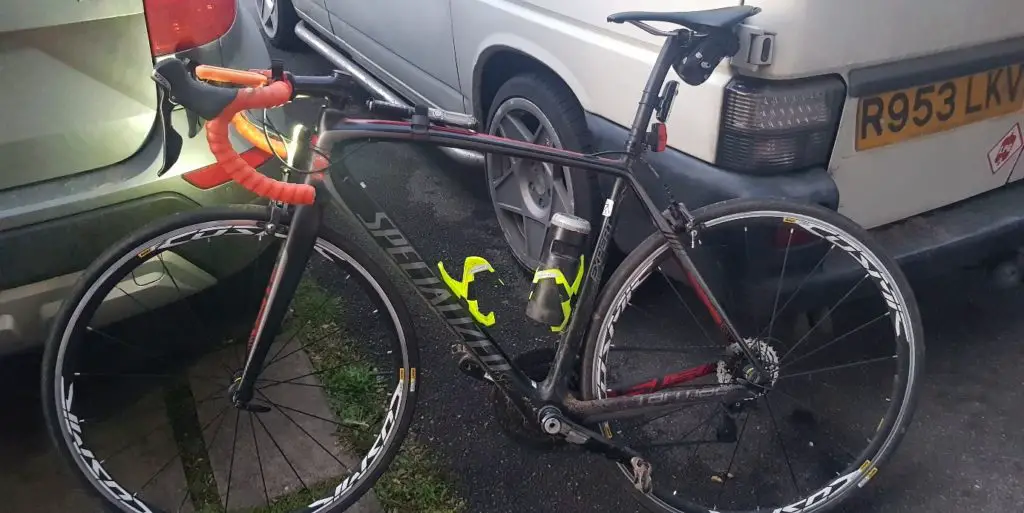 After these two test the majority of my work and app testing has been done using an MTB bike while playing canal terrorist, fortunately when I am out playing the paths are pretty clear.
Icon2 bike light features
The Front light – It's bright make no mistake if you ride in traffic in a town then motorists have no excuse, I went for a ride through town on this and you could see it clearly coming back off objects. However I had two issues with the light:
The light going all the way to the edge meant that even mounting it down the headtube and putting a big garmin in the way(above the light coming out from the stem) at points the light actually blinded me when I was riding
It has no logical beam pattern which meant where my ride home had no street lights I couldn't see ahead down the road.
So in conclusion if you want to be seen in a town then this is a top commuter light but if you have to leave a town for some of your ride then this is not the light for you, a USE Joystick would be a
better choice.
See.Sense ICON2 Rear Light 
Quoted to a friend after 2 uses, "I'm in love!!" Options for solid and an array of flashing options coupled to long battery life with a mount that can take CX training abuse and MTB playing (often you ride to a location before training, so a rear light is a crucial thing and not needing to remove it is great). My favorite feature however is the brake light, under heavy braking the light gets brighter, this is pretty damn cool and very useful in traffic, everyone who drives a car will agree. (Nothing worse than a car in traffic with no working brake lights slowing without you being able to tell.)  This is my go to light and because I am lazy, I need more mounts for other bikes. Costs less than the Garmin Varia, it is lighter and brighter with more functionality.
There is nothing negative about this light, if you want to be seen at distance by traffic or found by your mates when you crash this is the light for you.
See.SenseMobile App features
I'm not the biggest fan of carrying a phone when I ride but pressure from friends when I ride alone meant the See.Sense app appeared at a good time in my life.
The lights connect to it by Bluetooth, once connected there are 5 options for how the light works (when I was just using the light I only had 3 of the buttons) I played with them all and pulse rear or standard flash will win it for me.
On the front I was hoping there may be more control of the beam pattern but there wasn't so for me as a commuter it is 2/3 hours of use on solid and only when I am in town. I think you'd have to be a pretty serious rider if you needed more than that for commuting and would have to be grumpy if you were bothered about charging your front light every night.
Lack of effective beam pattern makes the front light no good beyond basic commuting.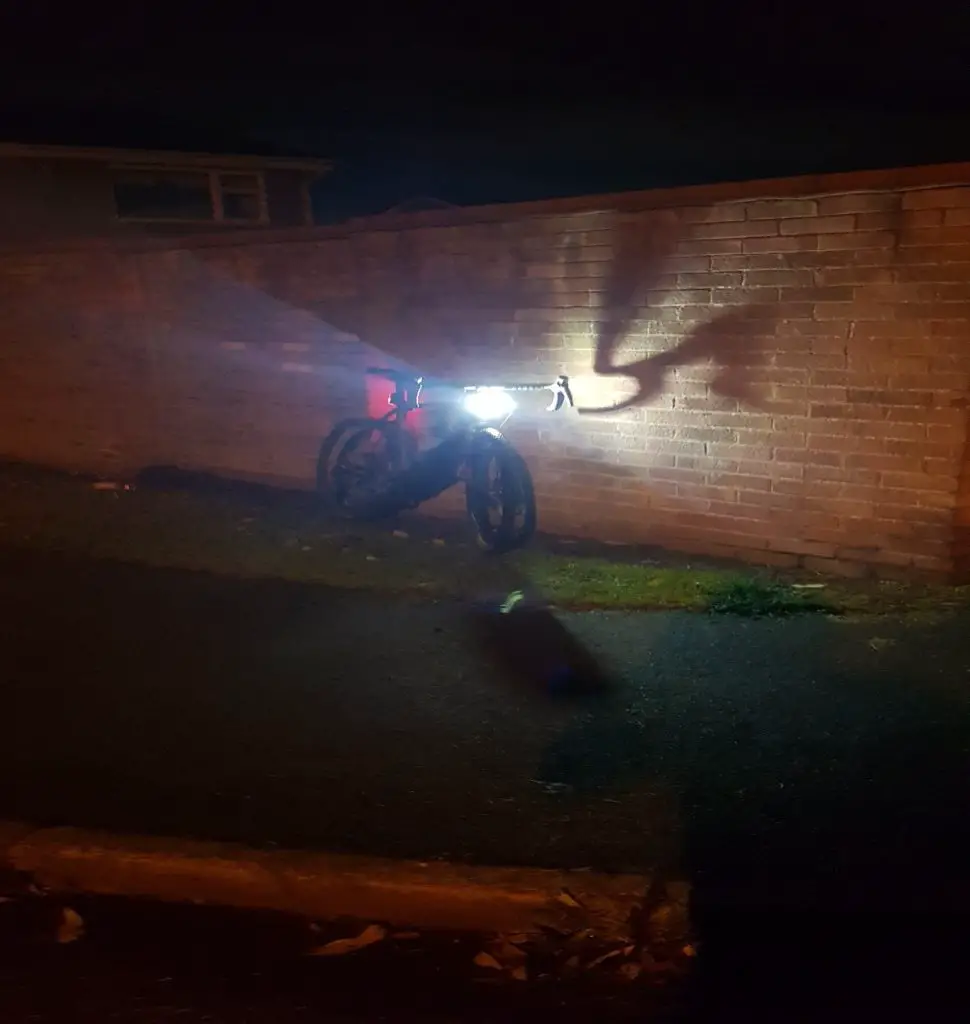 See.Sense ICON2 Smart bike lights key features 
There are two features of the See.Sense ICON2 smart bike lights which are very interesting:
Theft warning basically leave the light on the bike and go in the café and if someone moves your bike away you get a message on the phone. The only thing here is I don't always like
leaving my lights on the bike but I'm a bit paranoid.
Which brings me to what I expect to be the main reason why I use the app. Riding solo a lot, I was very interested in the Auto Crash message.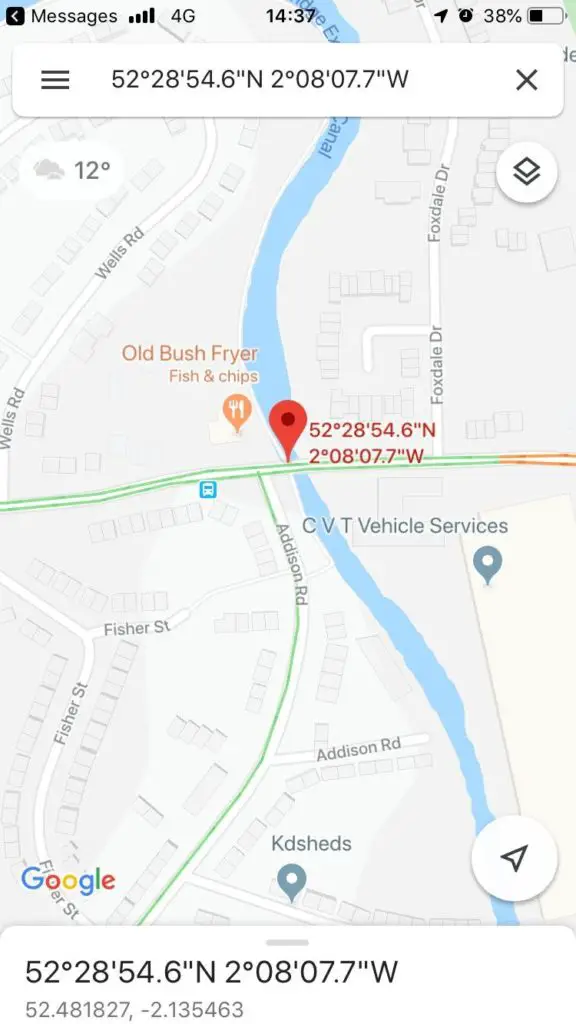 You put a phone number in the system and when stopped for a certain amount of time it sends a message to the contact you've entered and a map showing where you are. This is an excellent feature and I can confirm it works as this is the picture it sent my contact.  From a user point of view I would have liked more control over how long it waits before it sends a message but as a starter this is just what you need if like me you ride alone quite often.
Issues while using the See.Sense Mobile App 
The app is currently in BETA for android and I did have some issues with it on the final day of testing.
Two things happened:
It started turning my light off while I was riding, then as I lifted my phone out of my pocket to check the light came back on. It may have been the light having a moment or the phone but
strange all the same.
During all this it decided at 6.xx on a Sunday morning to inform my contact that I had crashed, frantic and slightly distressed person on the phone which afterwards caused a lot of laughing.
I have every intention of using the app again off a restarted phone as this was 1 day and I used the app 4 times.
See.Sense ICON2 Connectivity 
As a final test I connected the rear light to my Garmin 1000, it worked perfectly with the Garmin taking total control of the light, the only thing it didn't do was let me have a flashing light, seemed strange and I have had a message from See.Sense telling me that other Garmins let it have more functionality. I may well contact them and have a chat.
Overall rating
I would buy the rear light and will recommend it to anyone who asks me what the best rear light is. Obviously as I said the front doesn't work for me but if you are a town commuter who likes matching lights and wants to be seen in traffic it will do a very good job, add to that an app that has potential and you have a lights package that may not stop you crashing but it will do everything a light package can to keep you seen and get you help if something does go wrong, Oh, and they do look good   :¬)
---
Best Price for the See.Sense ICON2 Smart Bike Lights 
If you're interested in finding out more about See.Sense ICON2 smart bike lights or buying the ICON2 lights then visit SeeSense.
You may also like to read our review of the Lezyne 800XL Bike light
---
Other Popular Commuter bike lights include:
About the Author
Mark Shepherd – Experienced duathlon competitor and Bronze medal winner at AgeGroup Champs in 2011, 2017 and 2018.