Our latest blog is the latest bicycle review from our test squad of real athletes with trusted reviews. From the king of n+1 bikes comes the Specialized Epic Expert World Cup bike review. More love for Mark's fleet of gorgeous bicycles and bikes to truly help you go faster.
Bike Manufacturer – Specialized
Bike Model – Epic Expert World Cup
Overall Score – 7/10
Price when purchased – £5,000
Bike type – MTB XC race bike
How long you have owned the bike – 4 years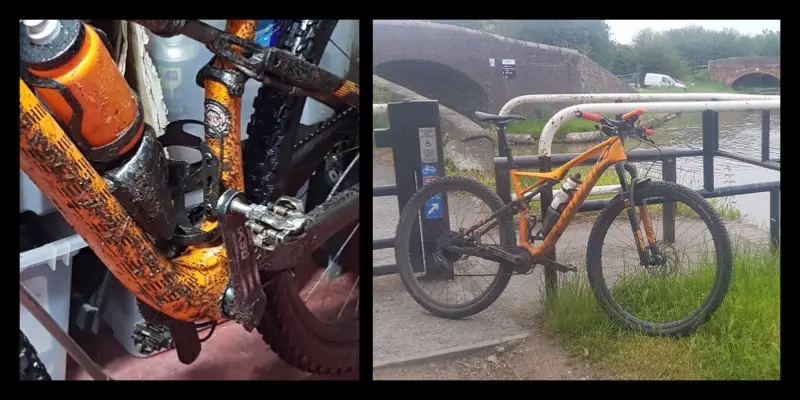 Pros & Cons of the Specialized Epic Expert World Cup
Pros
The SRAM shifting is excellent in all conditions and the rear mech is durable as demonstrated by the way it has survived crashing. 
The front fork delivers great feel and stability.
Cons
The Wheelset which is supposed to be very good. The carbon rims are solid and excellent, the spokes and nipples seem by comparison fragile and prone to breaking and rusting.
Introduction to the reviewer
I'm into time trials / road racing who moved towards cyclo-cross and mountain bike racing through the years. As a duathlete I have medaled at the British Age Group championships 3 times and have represented GB as an Age group athlete at multiple championships.
Introduction to the bike Specialized Epic Expert World Cup
Simply an all round Mountain Bike. Either for playing at the weekend with your friends or racing a 6 hour race. Comfy enough to spend hours on and thanks to the weight when hustled will go up hill rapidly. My one stop MTB!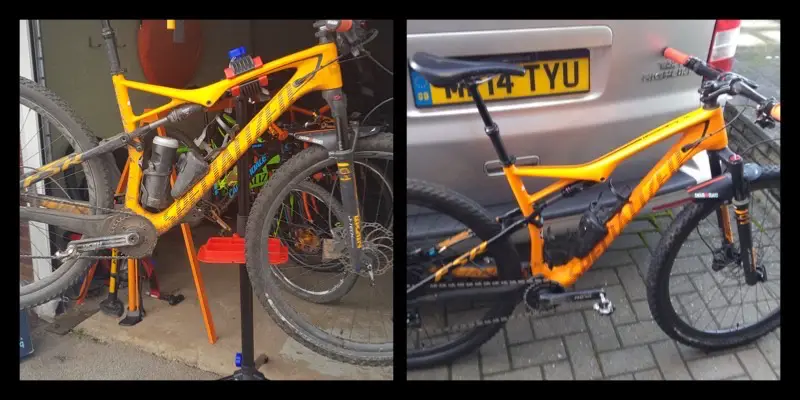 Specialized Epic Expert World Cup Frame
The Specialized Epic comes with a Fact10 Carbon full suspension mountain bike frame.  
Bike Component Highlights –
Magura MTS Hydraulic brakes
SRAM X01 carbon cage rear deraillier 
Rockshox SID 29 fork with Brain to help it know rough from smooth surfaces to make the bike a little firmer
Riding the Specialized Epic Expert World Cup
I'm the weakest link on this bike. The suspension is the best I have ever ridden once it was set up. I had to get used to what firmed up meant having come from road and CX. Having played on a few other MTBs I really appreciate the suspension. The bike is light for what it is which means it goes up hill really well.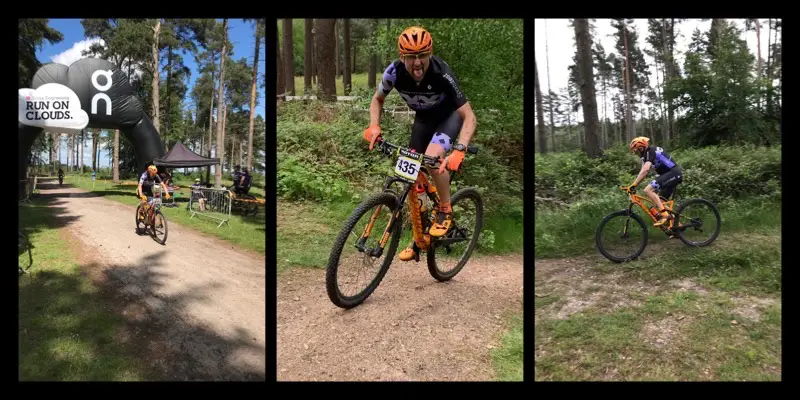 Upgrades made to the bike
I added a dropper seat post with internal routing. Really useful when running one bike and you have friends who like to go properly off piste.
Also added a Rotor InPower power meter. You may not race on numbers but you can use the data to help with the applied science in training. This means mid-race when you do hit that long climb you know what you can do.
Summary Specialized Epic Expert World Cup bike review
Another bike which I have felt no need to replace. Yes the broken spokes are annoying but the wheels when fixed are brilliant. The frame can really handle a crash, mine has some proper scratches on it. I neglect this bike a little and yet the SRAM gears still work well. Go to Wales and play in the mountains or ride a canal with your friends this is a do it all. A properly fun time bike.
Buy the Specialized Epic Expert Carbon Evo for £5,249.00
Alternatives to the Epic Expert Carbon Evo include:
Specialized Epic Comp Carbon for £2699 if your budget won't stretch to the Expert
Specialized S-Works Epic Hardtail for £6199 if you were looking for a hardtail.
Check out Mark's other reviews including his Specialized Crux Elite 105 bike review.