This weeks post comes from Vicky who is a professional nutritionist. She is qualified in a range of areas relating to sports nutrition and regularly writes for us on sports nutrition. Below she writes about what are energy gels and how they work. Should you continue using them?
Have you ever wondered about energy gels, what they are and how they work?  
As a triathlon coach and a Sport Nutrition Masters student, I hope to provide you with a brief explanation and an insight into energy gels. I will also go on to recommend my favourite energy gels for triathletes.
What are energy gels?
Energy gels are a liquid, gel-like substance that contain a form of fast acting carbohydrate to give you a boost of energy.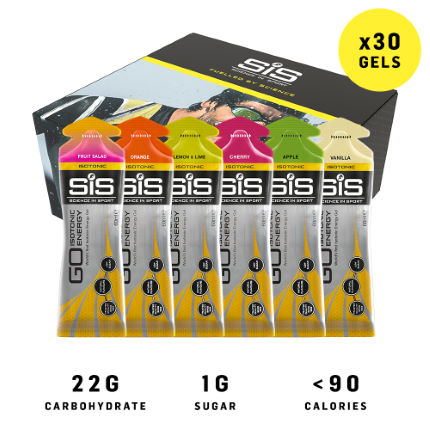 What are energy gels made of?
The key ingredients of an energy gel are water, flavouring (often fruit juice), and some form of carbohydrate.  The carbohydrate is the active ingredient that is going to give you the energy you are looking for.
What type of carbohydrate are used within energy gels?
When considering what are energy gels it is important to consider the carbohydrate composition. Different gels will be made from different forms of carbohydrate, but generally it will be some form of sugar.  The main types of simple sugars used in gels are glucose, sucrose, fructose and maltodextrin.  The body will absorb and utilise these sugars at different rates. 
What do energy gels do?
When considering what energy gels do you need to understand how your body processes the energy. Glucose, sucrose and maltodextrin are all absorbed by the body quickly. Whereas, fructose is absorbed at a slower rate (Jukendrup, 2012).  Different transporters are used by the body to carry glucose and fructose into the cells.  Therefore, to increase the amount the body can absorb, it is recommended that a combination of fructose and glucose are consumed.  This will allow more energy to be taken into the body and the energy is available for longer. In place of carbohydrates your body can use this energy to burn it and perform.
How much energy is there in an energy gel?
Here is just a sample selection of the different size gels and the different amount of carbohydrate in each.
SIS GO istonic gel – 60ml – 22g Carbohydrate
OTE energy gel – 56g – 20g Carbohydrate
High 5 energy gel – 40g -23g Carbohydrate
Torq energy gel – 45g – 28.8g Carbohydrate
Kendal Mint Cake energy gel – 70g – 27g Carbohydrate
Approx. 20 to nearly 30g of carbohydrate can be consumed from a gel.  American College of Sports Medicine (ACSM) guidelines for endurance events are for trained athletes to consumer 60-90g carbohydrate / hour during exercise.  (Thomas, 2016).  For many, this amount will not be tolerated.  However, it is worth considering how many gels you may consume in a long run / race and calculating the cost.
If you are considering new energy bars and supplements we have tested the entire range from Voom. With 2 independent reviews from the Trivelo test squad you can check out these new nutrition partners and see if they could work for you.
How to use an energy gel
As with anything new – consuming an energy gel should be done during training and well tested prior to race day.  Ensure that there is water available and maintain hydration as well as energy levels.  Consider topping up glycogen stores from early in to a run, rather than waiting for them to be depleted.
A healthy breakfast can be problem for most of us and we are always working to bring you the best options for healthy nutrition. Read our review of the Surreal protein cereal and which flavour we liked the best. Reviewed by one of the nutrition specialists in the Trivelo test squad well worth considering as part of your daily nutrition plan.
---
My favourite energy gels
Torq Energy Gels
Torq have a fantastic range of flavours of energy gels including my three favourites strawberry yoghurt, raspberry ripple and rhubarb crumble.  The texture of the Torq gels is also different and I find far more palatable to other gels on the market.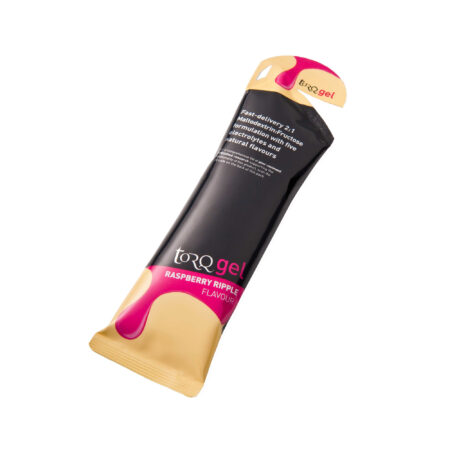 Best Price for Torq Energy Gels
Buy Torq Energy Gels from Wiggle for £22.08
Kendal Mint Cake Energy Gels
Kendal Mint Cake energy gel is a strange experience.  I have only tried the lime and mint gel and I really liked the flavour.  There is a bit of a hint of mouthwash taste – but – the freshness that it brings to your mouth is very refreshing.  Subsequent sips of water feel much cooler for a considerable amount of time after.  Therefore, in hot weather, a KMC gel is a great choice.
Read our full review of the Kendal Mint Cake Energy Gels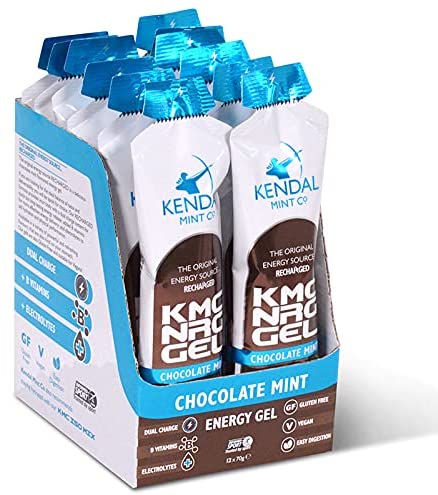 Best Price for Kendal Mint Cake Energy Gels
Buy Kendal Mint Cake Energy Gels from Amazon for £16.99
---
About the Author
---
Follow us on Social Media
---
Reference Materials
Jukendrup, A. (2012) Sports Nutrition from Lab to Kitchen.  Meyer & Meyer Sport, Maidenhead.
Thomas, D. T., Erdman, K.A., and Burke, L.M. (2016) American College of Sports
Medicine Joint Position Statement. Nutrition and Athletic Performance. Medicine & Science in Sports & Exercise 48(3) pp. 543-568.