Kendal Mint Co Sport Nutrition Review
Sport Nutrition, Gels, Recovery Drinks & Supplements
---
When we heard that Kendal Mint Co was launching a range of sports nutrition we jumped at the opportunity for our Trivelo Testers to tell us what they thought. Kendal Mint cake was the original energy bar. Could this iconic product start fueling multi sport athletes?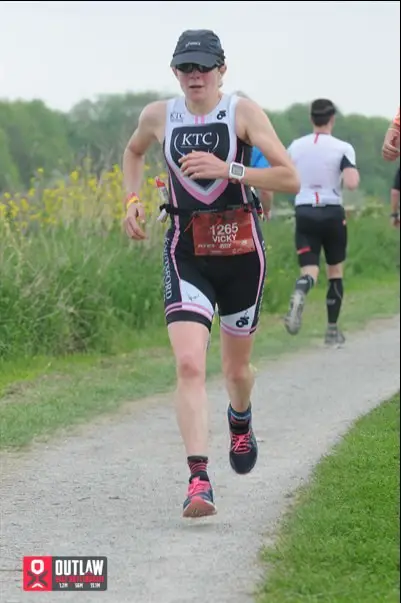 ---
I am Vicky McKinnon, triathlete and coach. I have participated in GB age group events in the past, but I now focus on both keeping a high level of triathlon fitness and coaching others.  I am an ex PE teacher and a mum of two. 
This was a shock when I took it.  It was like an injection of ice

Vicky McKinnon | Trivelo Test Associate
Kendal Mint Co – First thoughts
I was delighted when my parcel arrived from Kendal Mint Co.  It came on the morning of the start of lockdown, so my initial trial plans had to be altered.  However, it gave me opportunities I would not have usually thought of to trial the product.
The packaging was suitable, if a little oversized for the number of products in the box.  All the products were loose within the box and therefore the two packets of Kendal mint cake were able to move around quite a lot.  None of the products were damaged, but I would worry about the bars in future deliveries.  The packaging for all the products is really clear and attractive.  It has all the information I would require – in particular how much water to add to the two drink powders.
My first impression was it was a very professional, attractive and triathlon relevant. I would be drawn to the products on a shelf as I like and trust the brand and seeing it modified into a sports product would attract me.
Kendal Mint Co Review | week one
Within the first week of testing I had trialled the electrolyte and recovery drinks and the chocolate mint gel. 
Kendal Mint Co Electrolyte drink
I did like the taste of this –  very citrussy and refreshing.  Personally, I couldn't taste the mint and it was a little sweet.  However, it was very drinkable and refreshing to have on the indoor bike.  My thoughts afterwards were that I would ideally like to have had more electrolytes within the drink.  I am not sure how the concentrations compares to other electrolyte drinks, but I did suffer from a headache for the rest of the day.  This happens often to me and I am sure I could have drunk more water.
This was a shock when I took it.  It was like an injection of ice – which on a warm day, nearly an hour into a run was quite pleasant.  I am not sure if I would feel the same on a very cold day.  The cool mouth feel lasted a good thirty minutes which meant that when I subsequently drank water, it tasted cool and refreshing.  Apart from a negative split in my run, I definitely felt a decrease in fatigue / surge of energy about 20minutes after taking the gel.
Kendal Mint Co Recovery Drink
This powder created a very smooth drink which was delicious – it tasted of mint choc chip ice cream.  The liquid content required was only 200ml which was perfect to not be having to drink too much.  However, the drink was so nice I wish there was more!!  I felt like the recovery element of this product had a positive effect as I had no post exercise effects and felt in great form to train the following day.
Kendal Mint Co Review | week two
In the second week of testing I trialed the Kendal Mint cake. I really like the chocolate covered bar and have had the original version without any additional electrolytes – with no noticeable difference.  The bar was a good size to take out when training – running or cycling.  However, I would worry about the chocolate melting in warm weather.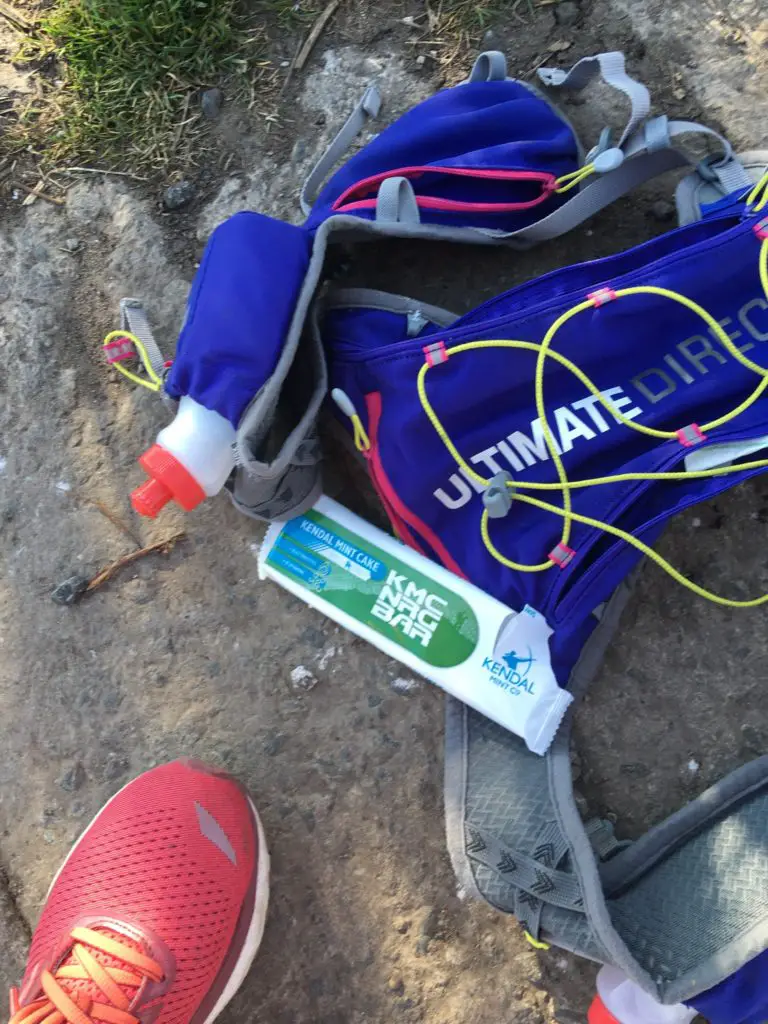 The Kendal mint bar tasted as the original product does.  For me the bar was too big to fit comfortably into a pocket when on the bike or when out running.  On a long run, I think I would opt for more variety rather than such a big bar.  It also broke quite easily moving around in my run vest.  I cannot comment on the electrolyte element of the bar – good to have them in it – but not sure if I had any effect from them or not.
Review – final thoughts
I really enjoyed trialling these products.  My favourite was the chocolate mint recovery power which I found to be very effective and delicious.  I would use the chocolate mint gels again – I cant say I tasted the chocolate, but I loved the fresh mouth feeling.  The electrolyte drink was nice – but there is a lot of competition in this market and I am not sure that the product has a unique Kendal Mint Cake selling / taste point.  In terms of the bars – I would potentially purchase again.  However, I am not sure of the difference between the original bars and the sports version – so for me it would be a question of price.  In the past I would not have considered using Kendal Mint Cake for race day fuel / nutrition but I would consider it now.
---
---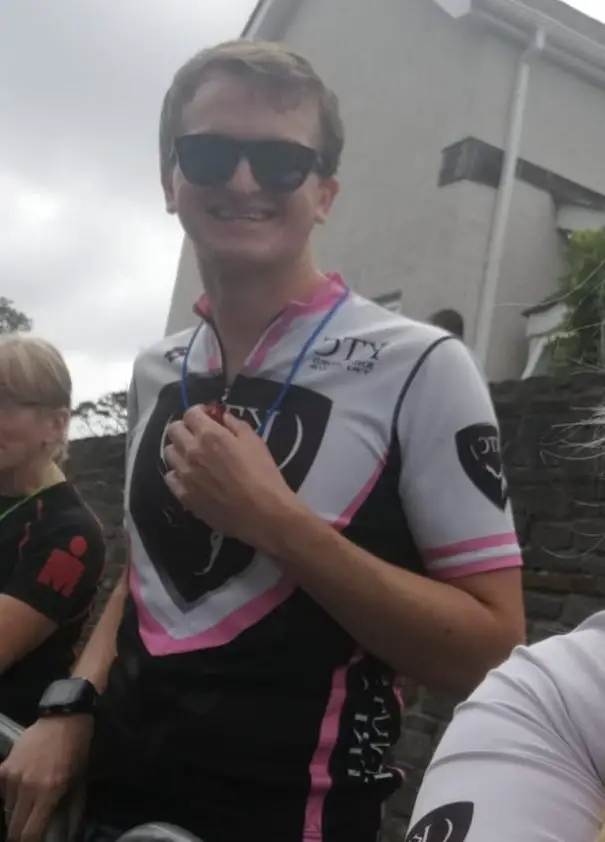 Hi I'm Matt. I started out in triathlon after watching a triathlon on trans world sport and thought it looked a hoot. Early in 2019 I qualified as a BTF Level 1 coach within Knutsford Triathlon club.
….it tastes so good, like no other protein drink I have had before

Matt Mollart
---
I've been taking part in triathlon and single discipline events in various forms over the last 10 years or so. It all started out for me after seeing a race on TransWorld sport and thinking that looks like fun. 10 years later and many races later, I am still very much taking part rather than being competitive,
I've used numerous brands of sports nutrition over the years, with a more recent focus being on trying to find a product that sits well on my stomach as I have experienced some GI distress in the past.
Unpacking: First Impressions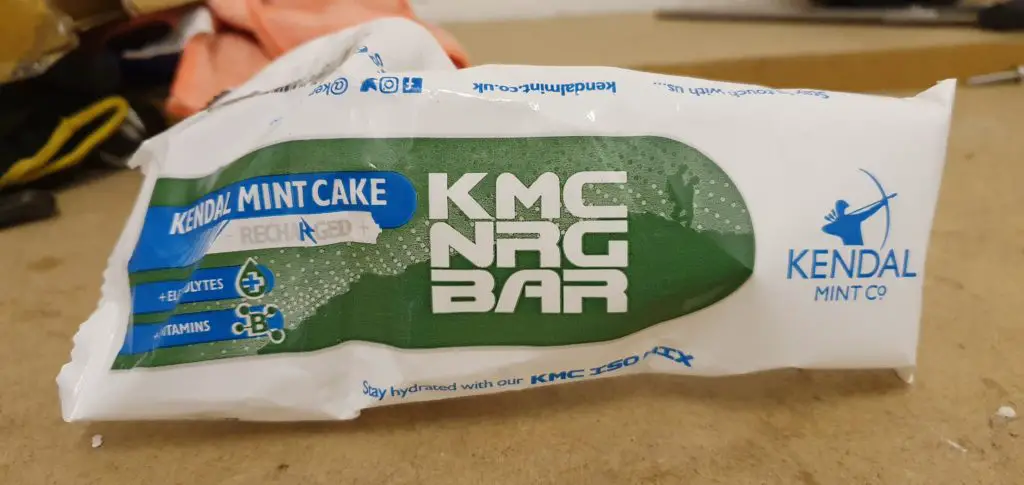 First impressions of the product were great, the packaging on the products has a distinctive design and would easily stand out amongst others. My only slight criticism would be the product names are quite long before you get to what the product is, e.g. KMC PRO MIX Chocolate Mint Protein Packed
Recovery Powder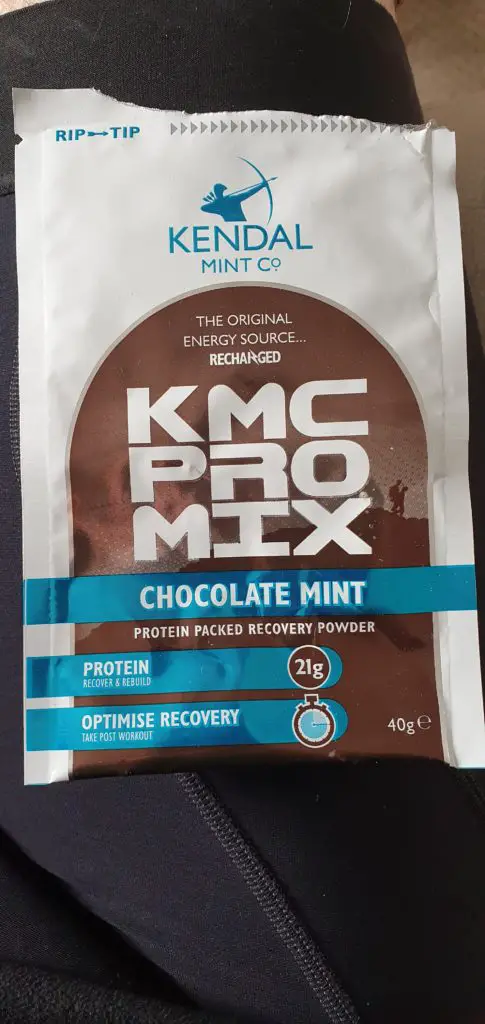 The Review For my first try of KMC, I went with what I thought would be a safe bet their Kendal Mint Cake Recharged Bar. I wasn't disappointed, the product tasted great it had the classic Kendal Mint Cake taste, which is one I really enjoy and reminds me of walks in the lakes as a kid with a bar of the original Kendal Mint Cake in my pocket!!
The Second product I tried was the Chocolate Mint Gel, I haven't had a chocolate gel before and despite being a chocolate fan I wasn't sure how I'd feel about it. Well I shouldn't have worried, the Gel tasted great, wasn't too chocolaty and the hint of mint was just right. The Gel sat really well on my stomach, the gel consistency was just right not too runny and not too gloopy and it got me through a tough turbo session so win win.
Of the gels I tried my favourite has to be the Mint Caffeine Gel, it tasted just like Kendal Mint Cake. The gel was really refreshing and the freshness lasted a few minutes which was really welcome. As with the other gels sampled the consistency was just right for me, and the gel sat really well on my stomach. One more notable taste sensation was the ' KMC PRO MIX Chocolate Mint Protein Packed Recovery Powder', despite the long product title it tastes so good, like no other protein drink I have had before. The flavour profile is absolutely spot on for me, its like having a minty hot chocolate, what's not to like!!
Kendal Mint Co Sport Nutrition Summary
Of the samples I tried they all tasted really good and the added mint made for a really nice and refreshing aftertaste that is like no gel I've had before. I wouldn't hesitate to buy some more of the KMC products, the big choice however would be which ones to buy!!​
One other aspect of the gels I found good was opening them up. I didn't have any issues and no real effort was required to open, which should bode well for opening on the move. If you haven't tried KMC before then I would recommend you give them a try. The added mint in their products was a really welcome addition for me and I will be buying some more in the future.
Thanks, and any disclaimer of review If you've got this far thanks for reading, I hope you found the review useful. Happy training.
---
You might be interested to read a few other sport nutrition reviews;
Get Nourished sport nutrition review: https://blog.trivelo.co.uk/nourished-product-review/
Pure Brand Nutrition: https://blog.trivelo.co.uk/pure-brand-nutrition-post-workout-recovery-drink-product-review/
Or you may want to read our guide to Cycling Nutrition: https://blog.trivelo.co.uk/pure-brand-nutrition-post-workout-recovery-drink-product-review/