Polar Vantage M2 Watch Review: Is it better than a Garmin 945?
Introduction to Polar Vantage M2 Review
Welcome to my latest musings on Polar's mid-range multisport watch, the Vantage M2. (Polar Vantage M2, 2021)
With me being a multiple Ironman triathlon finisher and product reviewer for Trivelo, this watch sits right at home with me and after having the watch for the best part of two months I have had plenty of time to test, evaluate and review it, see how it compares to the top-of-range Fenix 6 Sapphire (My usual training watch), what it does well, not-so-well and everything in between. 
This review is entirely my thoughts and entirely unbiased. Thank you to the team at Trivelo for the opportunity to have a good play with this watch. 
The vantage M2 is right in the middle of the Polar range at £269, sitting above the Vantage M but below the Vantage V2. Regular Polar users will be familiar with how to use this watch; however, the buttons have a different operation layout when compared to Garmin so this will take a few sessions to familiarise me, and I have not experienced a Polar watch since the RCX6 way back in time. Things have moved on since those days when quite frankly I found that watch an absolute pain to use. Hopefully Polar have improved in the 10 years we have been apart.
Having used Garmin watches for at least the last 10 years I found the Polar a little different to use, buttons do different options etc but like I say Polar fans will find this watch easy to use. After using the watch for the first day and playing with it extensively I found that it was very intuitive to use, and the button changes took no time at all to become 'normal.'
It is an excellent watch and does more than enough to secure its place in that mid-pack position of the multi-sport world. It does an excellent job at all the basics and most of the more advanced options, only falling short in the pool. A big plus is the ability to broadcast heart rate (HR) to the likes of Zwift/Wahoo SYSTM; it also records HR in the pool. 
I love the core/strength workouts it suggests and found that I did some core work because of the watch, where normally I neglect those sessions. 
Read on for a full breakdown of what the watch can do.
What do you get in the box with the Polar Vantage M2
Watch
Charging cable
Longer strap
Quick start guide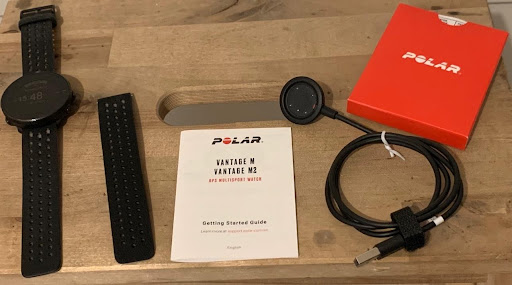 ---
>>> Best Alternative to Huel Black 2022
---
Specification of the Polar Vantage M2 watch
Sizing 
Wrist circumference 130-210mm – Accommodating large wrists the longer strap.
Diameter 46mm 
Height 12.5mm
Weight 28.5g (without wristband)
Made from
Glass fibre reinforced polymer case
Stainless Steel bezel, buttons, and buckle
Display
Always-on colour display
Hard-coated PMMA laminated lens
Resolution 240×240. 
Battery
230 mAh Li-pol 
Battery life up to 40 hours in training mode with GPS and HR or 7-days in watch mode with continuous HR. 
Multiple power save options
GPS
GPS, Galileo, QZSS & GLONASS with assisted GPS for quick fix times
Waterproofing
Connectivity
BLE protocol
USB cable for charging and data sync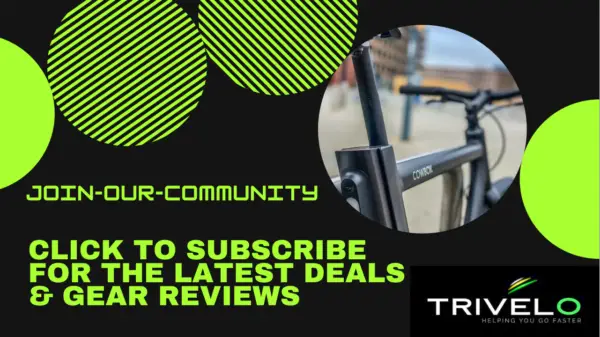 Comfort of the Polar Vantage M2 watch
This watch is incredibly comfortable, the strap fits well, does not nip or rub anywhere and best of all you hardly realise you are wearing it, as it feels noticeably lightweight. I have bashed and scraped it several times or caught it on table corners and it still looks like new with no marks on it at all.
When I bought my Fenix, I opted for the Sapphire glass (at extra cost) as I have a history of scratching past watches and for this one to still look showroom condition is testament to its construction and hard coating that Polar have included on this watch. Fair play Polar! 
The strap is easy to adjust and initially thought it looked a little odd in how the clasp worked but once on I could see why Polar had designed it that way. It sits perfectly on the wrist, and I have never nipped any skin on fitting.
Battery Life of the Polar Vantage M2
Polar claim 40 hours in workout mode with GPS and HR active, I charged the watch every 7 days and that was wearing it 24 hours a day, notifications turned off and training for, on average, 1 hour a day. With everything turned on, such as notifications, use the music feature during training, full GPS on the watch required charging every other day.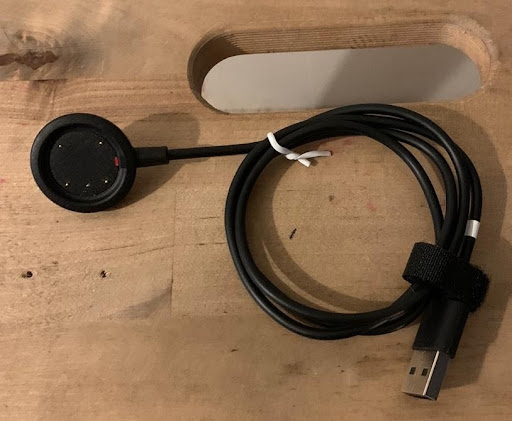 A full charge (10%-100%) only took 25 minutes so popping it on charge pre-training was perfect. The charging cable has a solid 'clunk' to it when attaching to the watch via magnets. I never had any issues with the watch refusing to charge nor any occasions where the connection was not decent, unlike my Fenix, which is an utter PITA, to be honest, so Polar have the charging situation sussed. This is one of the best charging solutions I have come across. 
Sporting Modes of the Polar Multisport watch
There are over 130 sports profiles available and are available on the Polar Flow app, the watch itself locally holds around 20, which is more than enough, I only used the following:
Running 
Paired with my Stryd Foot pod V2 within 10 seconds of activation and had set one of my data screens up for running power it was easy to see my power data if I wanted. GPS data (distance/pace etc) was consistent with that of my Fenix and my wife's Forerunner 645. 
Treadmill Running
When on the treadmill, the watch was consistent with my foot pod, which I had connected to my Fenix whilst relying on 'treadmill' mode on the Polar. Swapping over so my Fenix was in treadmill mode and the Polar had the foot pod, my Fenix was out when compared to the foot pod and the Polar recorded distance to within 50m of its 'treadmill' mode recorded distance. Therefore, I found it to be correct on the treadmill against the standard of my Stryd foot pod. 
Cycling
Paired with all my sensors fine, power meter (Assioma pedals), and Heart rate strap. GPS was great again and all the data you need is on the four data fields. Nothing extraordinary to report on this really except it performed without any hitches. 
Strength & Core
I loved the suggested workouts feature of the S&C mode. There are little stick figures animation that bends, twists, or move in line with each exercise, supplying a demo of how to carry out each exercise. I thought this was brilliant. The workouts tell you what exercises to do, how many sets and reps and include tempo too. It made me want to do more S&C or core, which can only be a good thing and the suggested exercises were perfect for an athlete. 
Swimming
I found when swimming that it was missing a couple of data fields that I have come to use in every session using my Fenix. One of those was 'off-times' and the other was 'drill mode.' 
It almost felt like the swimming mode on the M2 was not on the same level as the cycling, running or the excellent strength sessions. No lap alerts are available on the watch, and I usually miscount my laps, a simple alert would be a fantastic addition to this watch that could be set to distance (number of lengths) or a time. It did record all the lengths I swam with no issues and recognised all the different strokes too. It also records heart rate whilst swimming, this is a good feature on the watch despite the issues I had whilst running, I can say there were no such issues whilst swimming. 
Music
Controlled via the dedicated screen on the watch, this feature links to Spotify/apple music/iTunes etc quickly and easily. The use of headphones, or loudspeaker is needed as the music does not play through the watch. 
---
>>> 9 of the Best Triathlon Bags – Buyers Guide
---
Training plans on the Polar Vantage M2 Watch
The watch and app include plenty of training plans and uploading to the watch is quick and easy. Catering for all abilities, and you are in control of how many sessions a week, the level of activity etc. 
The watch includes a Fuelling Strategy called Fuelwise, it works out how many carbs to take on board and when. I did not get to try this out before writing this review, but in the training summary after each workout, the watch tells you the fat/carbs burned split. How exact this is, is almost impossible without being in a proper lab so I think it may just be something to use as a quick check. 
Main Screen Functionality of the watch
There are several screens available by pressing the up/down button. These include:
Cardio Load Status
Activity So Far Today
Date/Time/Polar
Music
7-Day Training time totals
Daily Training Suggestion
Sleep Tracking
Training Diary 
HR Screen
Accuracy of the Polar Vantage M2
HR monitor
The accuracy of wrist-based optical sensors has never been great for me. When my arm moved around during a run, and despite having the strap as tight as I could bear, there were regular periods where HR suggested 165bpm + when my actual pulse/chest strap was 100bpm. Including when chilling out on the sofa, quite literally not moving, it rarely dropped below 50bpm. I am lucky to have an ECG monitor (I have some ongoing heart issues) and that regularly records a resting HR of 38-42bpm during rest in the day and overnight it can drop to the low 30's. The M2 never dropped below 45bpm. 
GPS
It regularly fixed GPS within 20 seconds, usually beating my Fenix by a couple of seconds. No problems with coverage or dropouts when undercover or in built up areas that I noticed and was comparable to mapping route software (Mapmyrun/ride/strava etc). I had the GPS + GLONASS setting turned on. 
Health & Sleep Tracking on the watch
Sleep Tracking has always been one of those things that I take with a pinch of salt; yes, sometimes I look at the sleep I 'had' that night knowing I was up and down throughout the night with a poorly child and the sleep tracker had picked up that I had been on the move but other times I had quite literally just laid there with my eyes open for hours on end, but staying pretty still, and the watch said I was peacefully asleep and said I had slept well. On other nights where I had slept well it agreed, so a mixed bag to be honest. I ignore these features on my Fenix and found I ignored them on the polar too. 
The Serene breathing exercise function is a pre-programmed breathing session designed to relax your body and calm your mind by controlling your breathing. It is quite good and has a variety of sessions to use. A nice feature to have on the watch if you do any breathing exercises.
Polar Website & Mobile App
Configuring a more detailed session before synchronising to the watch is via the Polar Flow website. Once connected to the app on a phone any updates are 'live,' within seconds transferring whatever you have programmed on the website to the app and onto the watch. The app has enough detail on each session to give you the data you need, however, using the website is needed for training programs or designing sessions and any deep analysis of a session.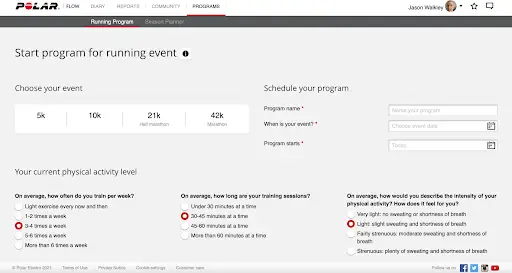 x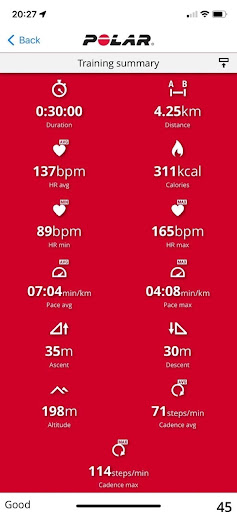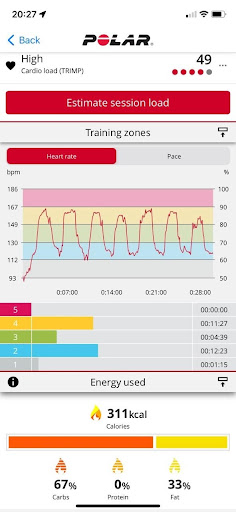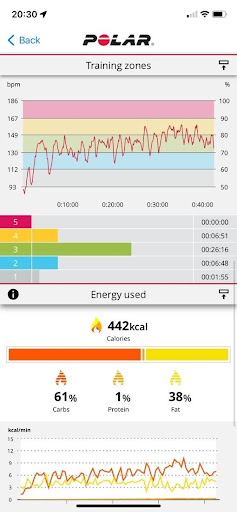 Summary of the Polar Vantage M2 Watch Review
The Polar Vantage M2 is a great watch and certainly hits the mid-range sports watch market criteria. Performs incredibly well under every condition, extremely comfortable and well-weighted. The charging system is simply fantastic, and this is how other brands should look towards improving their methods. 
My only issue is that there is no option to set up swim distance or time alerts, and I am not a major fan of wrist-based heart rate sensors either but plenty of users will be more than happy to use this method. 
The workout suggestions are excellent and the stick figures performing the exercises is a nice touch. 
Overall, I enjoyed using this watch and it was remarkably close to making me move over from my Fenix 6, with really two factors stopping me from doing so; the polar only has four data fields available compared to the Fenix's six fields, and that swim alert for me is crucial in my training so I really cannot live without this capability. 
I would highly recommend this watch to anyone who takes their training seriously but does not want to spend as much as the top-end premium sports watches. 
---
>>> 6 of the Best Triathlon Heart Rate Monitors 2022
---
Pros & Cons of the Polar Vantage M2 Watch
Pros of the Polar Vantage M2
Comfortable
Lightweight
Easy to use
Excellent training programs
The excellent magnetic charging system
Does what a sports watch needs to do, and it does so very well
Cons of the Polar Vantage M2
No auto lap alert on the swim workout
Limited to 4 data fields
Some data fields options are missing (Normalised Power for example)
Wrist-based HR argument for serious athletes
Best Price for the Polar Vantage M2 Watch