This weeks blog we are thrilled to be talking about the Huub Sphere Buoyancy Shorts review. After months of testing these buoyancy shorts alongside more conventional swimming jammers and swimming wetsuits we can bring you an in-depth review. This follows our popular article on "Do buoyancy shorts work" where we listed out some options to consider when buying. Read on to get our views and summary on the shorts.
First Impressions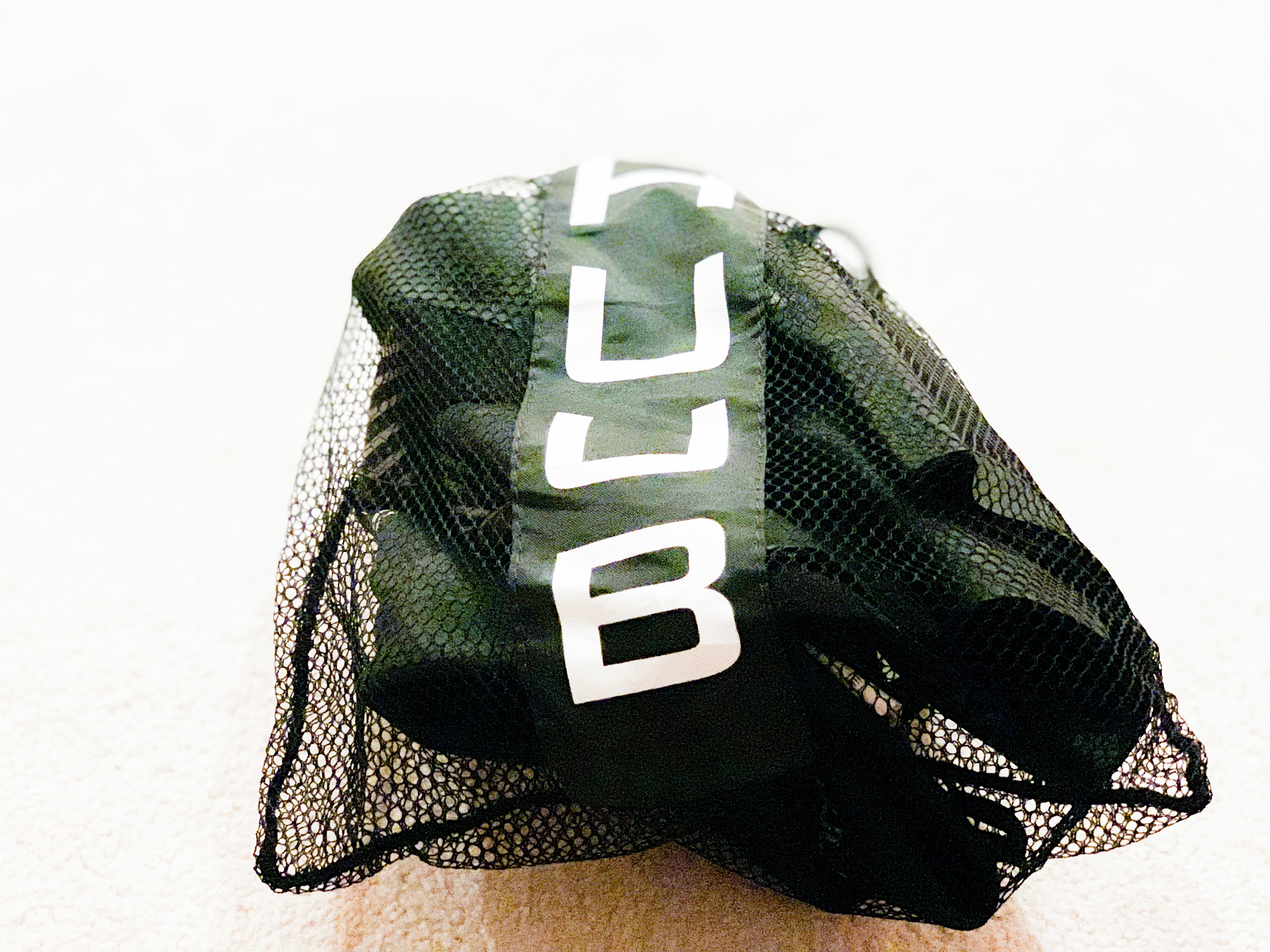 Unpacking the shorts you are immediately conscious this is a quality product. Huub products always have a great attention to detail and we experienced the same when reviewing the Huub Altair swim goggles. The shorts come complete with a protective mesh bag to protect the neoprene in transit from any snags. All of this is Huub branded all of which makes you keen to get them on and swim. If you are struggling for motivation in the pool these are a huge motivator. Getting something new and special feeling giving you back your mojo.
Look and feel of the Huub Sphere shorts
Firstly these are much more heavyweight than a conventional set of swimming jammer shorts. The neoprene is 3mm on the front and rear with an impressive 5mm of neoprene on the sides and legs. This means that putting them on is a bit of a mission especially if they or you are wet. The extra weight and thickness is important as this is what gives you the difference needed in the water to elevate your core and increase core stability. The shorts have a graphic design running down the legs that in truth disguises the bulk of the so when entering the pool you are not terribly conspicuous.
Wearing the Huub shorts for the first time
I was testing the shorts in a Medium size that was a good fit with a waist around 32 inches and my ungainly lean and long physique. The first time you swim in any pair of buoyancy shorts is a foreign experience to normal swimming form. Firstly it is essential that you tie the shorts tightly around your waist. This is essential as the shorts have no elasticity compared to normal swimming clothing so they rely on the string tie. Failure to do this will mean when you push off from the side in your swim the shorts will slip. Thus risking an unfortunate nude exposure event!
Top Tip for swimming in buoyancy shorts
Make sure you tighten up properly. Taking to the water for the first time don't expect to be floating on the surface due to your new found swim partner. You have more elevation and unlike a pull buoy you can continue to maintain your kick. This allows more hip rotation as you swim with a natural kick through the water more akin to your natural swimming technique.
Replicating wetsuit levels of buoyancy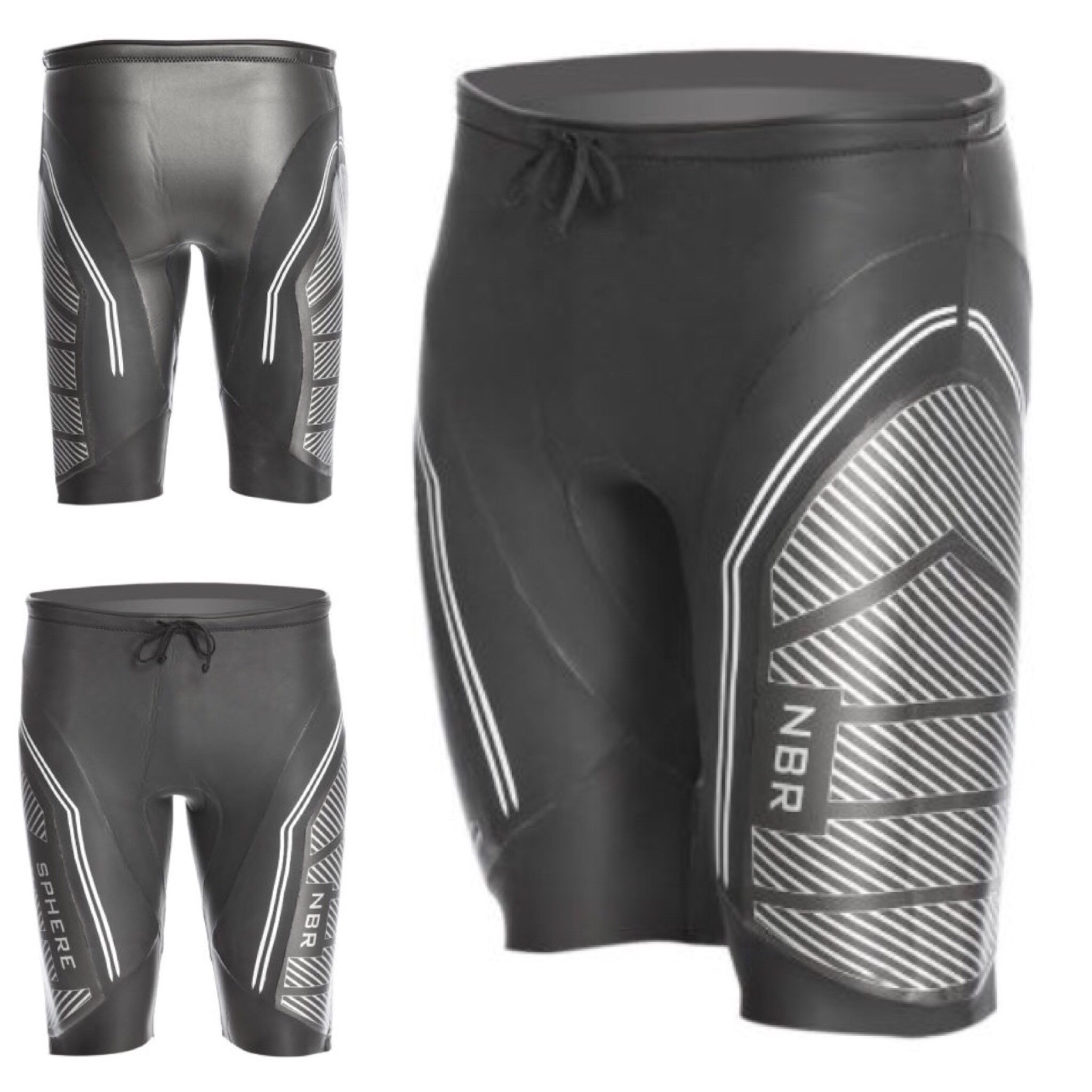 We would recommend you use these coming into the open water season. This means 2 – 3 months before you would head outdoors begin use of the Huub Sphere shorts. Thinking behind this triathlon training tip is that the Huub Sphere shorts can prepare you for wetsuit swimming. Wetsuit swimming often results in increased speed as many swimmers tend to be lazy across their core dragging the feet. Wetsuits compensate for this and raise your feet making your profile more horizontal in the water and hence quicker. The Huub shorts have a high degree of neoprene thickness giving you huge increases in buoyancy. This in turn prepares you for the wetsuit triathlon race conditions for the season. Using them allows you to focus on your hip rotation in the water as you swim with a natural kicking technique enabled.
Build quality of the Huub Sphere Buoyancy shorts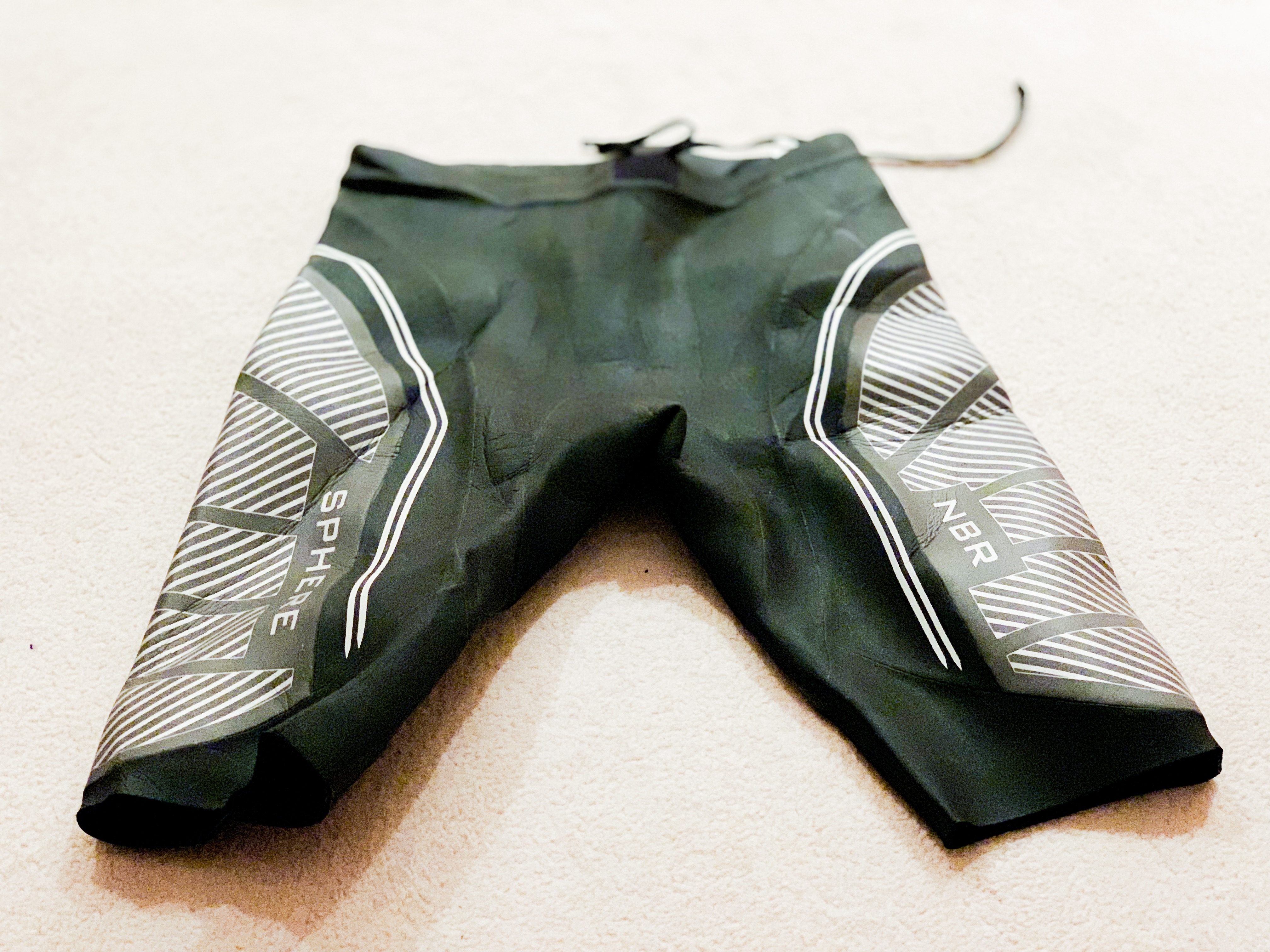 Neoprene shorts are inherently tough compared to standard swim material. They are subject to the same issues as swimming wetsuits with pinching of the neoprene by longer nails if you are not careful. Treat them with care and there are no issues. Over a period of many months of testing I haven't experienced any durability issues or suggestions that these will fail any time soon. Worth considering as a quality set of swim jammer shorts will perish over time as the chlorine attacks the fabric and over time needs replacing.
Performance of the Buoyancy shorts
I have been comparing the Huub Sphere swim shorts with a pair of AquaSphere swim jammers. In testing I covered the same distance over multiple swim sessions and compared CSS and SWOLF scores. See our earlier blog on SWOLF scores for more on what this means. The comparison also compared swim efficiency compared to a wetsuit swim getting wetsuit levels of buoyancy from the Huub Sphere shorts but we don't have enough data to provide meaningful data.
If you look across the swim times (CSS) and SWOLF with oldest to the right through to newest on the left you will see like for like better results in the Huub Shorts. A few anomalies here where my swim was on fire but generally the Huub shorts out perform normal swim shorts by around 10 seconds per 100 meters. The number of strokes per length (represented in the SWOLF score also shows a improvement of 2 over the standard shorts.
| | | | | | | | | |
| --- | --- | --- | --- | --- | --- | --- | --- | --- |
| Standard shorts | | | | | | | | |
| SWOLF | 41 | 42 | 41 | 42 | 41 | 41 | 41 | 42 |
| CSS (seconds) | 117 | 122 | 118 | 121 | 120 | 119 | 117 | 121 |
| Huub Shorts | | | | | | | | |
| SWOLF | 37 | 39 | 37 | 39 | 39 | 40 | 40 | 40 |
| CSS (seconds) | 106 | 114 | 109 | 111 | 110 | 115 | 116 | 115 |
Looking after your Huub Sphere Shorts
With neoprene a rather specialist material you may have concerns that looking after buoyancy shorts could be a problem. Not so. I certainly wouldn't put these in the washing machine as you might do with normal swim shorts but equally over months of training in them it has not been complex. A simple rinse in the shower after a swim to remove any chemicals from the surface has been plenty. Couple this with a more thorough soak in clean water so inside and outside cleansed and that is it. No need to follow any complex or deploy specialist cleaning. This routine has not affected the quality of the finish or impacted the comfort of wearing them. Simple.
Summary of the Huub Sphere Buoyancy Shorts Review
Design – Monotone black and grey may not be to all tastes but the pattern helps disguise the neoprene so I like them. They're far from a fashion statement but ultimately this is a neoprene item of clothing so not likely to be on the catwalk anytime soon.
Performance – For me as you would have read above they gave between 5 and 10 seconds improvement over 100 meters (all important CSS pace). This pace was carried over into open water swimming in a wetsuit so preparing me well for the season.
Durability – Based on my testing over 3 months we have seen no signs of the shorts degrading. Having used them regularly in the unforgiving conditions of a swimming pool they should last as long if not longer than any alternative, conventional swimming shorts.
Overall HUUB Sphere Buoyancy Shorts Review – These are an essential piece of your triathlon clothing and for weaker swimmers will result in improvements straight away. I would recommend you don't rely entirely on the Huub Sphere buoyancy shorts as swimming in regular shorts will help develop your core and hip rotation.
Current Best Price to buy a set of Huub Sphere Shorts – £75 price matched with Tredz
Looking for an alternative to the Huub shorts check out the review we completed of the Orca buoyancy shorts as an alternative.