This weeks blog comes from one of our favourite test associates and longest standing guest blogger, TC Tanakorn. TC has been writing for us for over 2 years and puts a number of us to shame with his race schedule. This week he is sharing his views in the HUUB Aegis wetsuit review.
My experience with HUUB Aegis
For my Aegis wetsuit review I have shared my experience from training and racing in the wetsuit from many months of use. There are many times I race in cold to super cold open water conditions in triathlon. There is one wetsuit I choose to use. HUUB Aegis is my choice. With 80-90% of training and racing in Thailand which have hot and humid weather conditions. Wearing a wetsuit while swimming is totally unnecessary. When I have to prepared for a cold weather event such as 70.3 Jeju, 70.3 Cairns and 70.3 Busselton. From time to time I need to practice putting on, taking off and race pace swimming in wetsuit.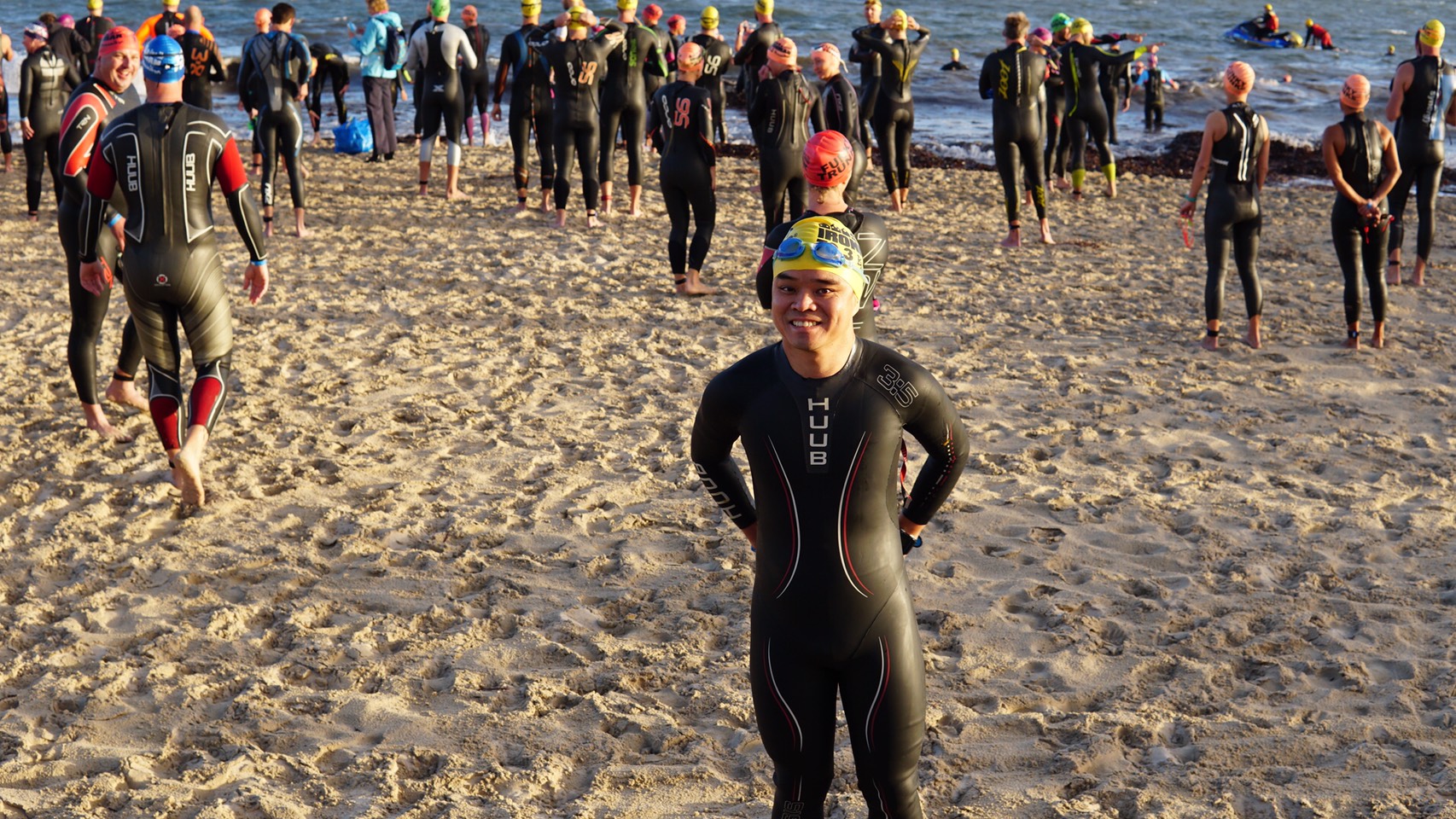 Performance of the HUUB Aegis wetsuit
I found that HUUB aegis suit me well as its really easy to put on and take off. On race day I can definitely trust HUUB aegis as my assistance in super cold and super strong water currents as found in the 2019 Busselton 70.3 triathlon. The HUUB Aegis thickness and buoyancy are my saviours in race day which always have unpredictable open water conditions. For beginners or athletes who don't use wetsuits many times like me the HUUB Aegis is your best choice. It is great value for money and allows me to use this money in other issue to improve my performance.
Summary of the HUUB Aegis wetsuit
The only reason why I would change to another wetsuit is its weight which I think a bit heavy and sometimes too much for me. I also sometimes felt a bit of discomfort through my shoulders. Most of all, If you plan to race in cold water conditions for the first time and need an affordable and durable wetsuit. I believe the HUUB Aegis should be your first choice.
For reviews of other HUUB wetsuits check out our review of the HUUB Alpha wetsuit and the review of the HUUB Aerious II wetsuit.
Best place to buy the HUUB Aegis wetsuit – from Sigma Sports £240
---
About the Author
---
Follow us on social media
---