How to stay motivated in winter while training for a triathlon?  With a season of racing ahead of you the winter months for base fitness can be challenging and filled with pitfall moments to test your resolve and drag you back to the sofa. Long dark and wet nights with cold temperatures are a reality for most of us who aren't lucky enough to be enjoying winter warm weather training in far flung destinations. Damn you Brownlee brothers. It may seem hard to justify why you do it but maintaining and building your fitness through winter and spring is essential to see your reach them PB's. Today's blog is a series of tips to help you keep the faith and come through winter fitter, stronger and faster.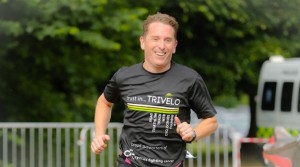 Tip One – Mix it up
Routine can be a killer for motivation so try and mix up your training with something different.  Get out there and smash a 5k Saturday morning park run maybe.
Tip Two – Embrace the turbo
Don't own a turbo trainer?  Ask Santa nicely and add this into your training so when the ice and rain descend you can hide in the garage still and get your heart rate into that training zone.
Tip Three – Have a plan
With Don Fink on nearly every bookshelf of wannabe iron men it's worth using one such plan to give some framework to your training and get your weekly targets in a spreadsheet.
Tip Four – Book in some events
Having a goal can always help you resist the temptation to hit that snooze button on a Sunday. Another good reason to do this is avoid disappointment from your favoured event getting booked out and selling out.
Tip Five – It's a family affair
Use all those loved ones around you to keep you going.  They can help give you that push you need on a wet and windy Tuesday in January when you simply can't be arises.
We hope these tips help you keep going and you can use them to hit your targets and avoid the sofa.  Don't be daunted by the challenge of how to stay motivated in winter while training and achieve your targets.
BILLY
About the author – Billy is the founder of Trivelo Bikes and a regular on the turbo trainer when the weather closes in