Following our 2020 Buyers Guide to Bike Power Meters we have been following up with in-depth reviews of the products featured. This week we have the Garmin Vector 2s power meter review. This essential review from Shayne is here to help anyone considering buying on the second hand market. Go Faster and Spend smarter.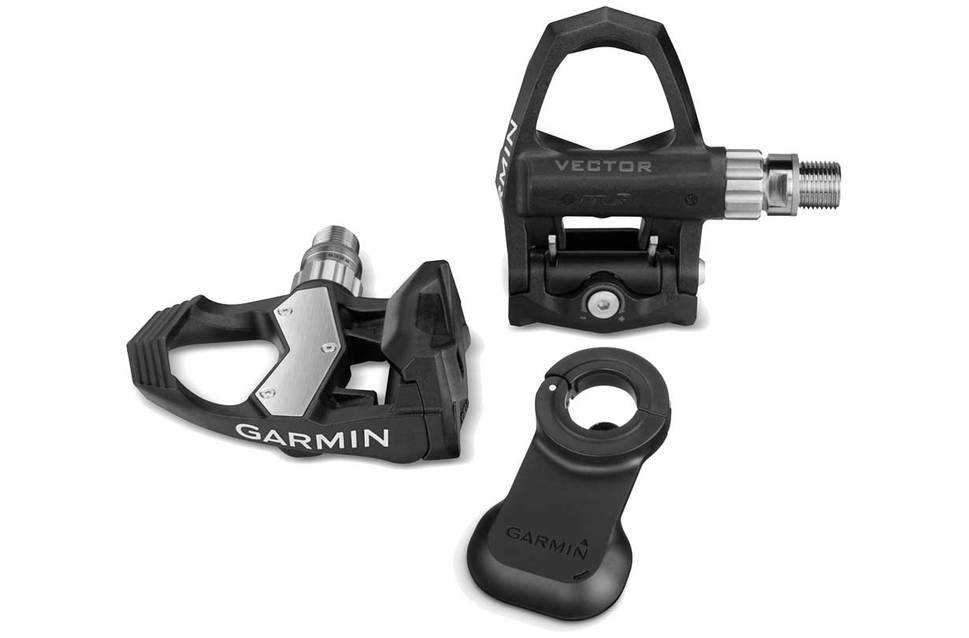 For those wondering how the newer model differs. The Vector 3 has been updated with the latest third generation removing the dangling pod design and shaves off a little weight from the fully integrated pedal. We shared a full review of the Garmin Vector 3 recently.
Introduction to your reviewer
So I'm Shayne, typical age grouper really.  I first got into triathlon as a dare in 2011, after a friend of mine who I played hockey with lost lots of weight and got really fit over pre-season.  I inquired how he'd made such a transformation? His reply was that he'd entered the Virgin London Triathlon.  Having been a decent swimmer as a kid, I naturally asked what he thought he could do the swim in. He scoffed at my reply and the bet was on!  The rest is history.  I was 16.5st, bought a £300 bike (Claud Butler Roubaix!) and was hooked on the training. 
Having done my first triathlon in Pendle, with competitors dropping out with hypothermia. I was hooked, not only that, I scalped a few folk wearing GB suits in the swim and on the bike. So with bit of confidence in my belt I set off on a journey to represent GB in my age group, and something I aspire to do again.  Though now I balance Dad, husband and work duties so have to make the most of a spare training moment!  
Power Meter Experience
My first forray into training with power was approximately 5 years ago with a 1st edition Stages. See our review of the Stages Power Meter. This coincided with taking the sport much more seriously. Training more regularly and needing to ensure that I was getting high quality training in.  The Stages had multiple issues including dropping out. Which when you're using your power meter to train in a specific way, is incredibly frustrating!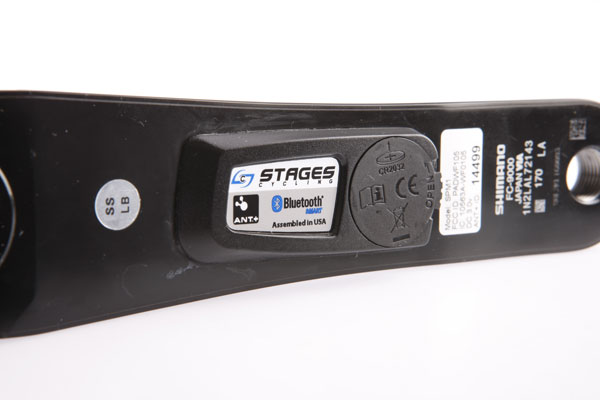 Why buy a power meter?
Simply it's a total representation of your effort during training. Which unlike Heart rate, is not open to any other factors, and is a total representation of the output of your body.   While also being a live indicator of your fitness levels. Aerobic fitness, anaerobic fitness, maximum power that you can use to make your training sessions more specific to get more training benefit from your time spent in the saddle. 
If we think of the principles of training. Specificity, Progressive, Overload, Reversibility, Tedium.  Your power meter should make your training more specific. It should ensure that you can monitor your progression. Ensure that you are working in exactly the right training zones to overload your body in the right ways (without overloading it too much). And allow you / your coach to prepare sessions with variety to avoid training becoming too monotonous.    All factors that when you use the information properly, will help you become a healthier, faster and more confident athlete.  Not to mention your ability to now pace your races to execute a bike leg to exactly the right power, and enable you to run off the bike.  
Power Meter Results
Convinced?  A few words of advice: – your number is your number and no one elses.  There are many variations of power meter, the accuracy of which is completely dependant upon conditions and the users ability to calibrate the power meter properly.  Try not to get hung up on other people's numbers too much. 
Power is not an indication of speed
There are many aspects on the bike that make up someone who is fast.  Particularly aerodynamics.  A massive FTP, within a non- aerodynamic position is counter intuitive, and may not result in the speed gains you'd hoped for.  You should be training and using your power in as aerodynamic position as possible, without sacrificing power – it is a fine balance.  
Listen to your body
Learn to know what you're body feels like at a certain power output so you're not totally reliant on power to pace yourself.  Imagine race day comes and for whatever reason you don't have that data Psychologically unsettling, but could spell trouble if you go too hard / easy on yourself.
Spend time away from your power meter
I think its important to remember why you got into the sport in the first place.  Too many outdoor rides, staring at your power meter can mean that you miss a lot.  So make sure to do rides where you're not looking at your power data. 
Introduction to the Garmin Vector 2s
Ok so the Garmin Vector 2s.  It is a single sided power meter, so it will measure the power output of your left leg and double it. This is unlike dual sided which measures the power output of each leg and allows for more analysis and comparisons.  It's pedal based too, so is a representation of power that you press into the pedal. This is unlike crank, or wheel hub based power meters, which are subject to mechanical interference (pedal flex, crank, chain flex, etc etc).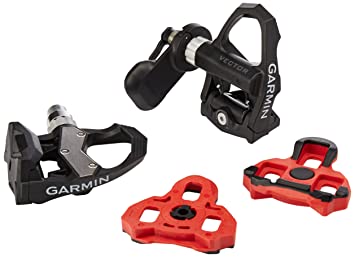 Reliability of the Garmin Vector 2S
4/5 – I have never had my vector 2s drop out mid session and give spurious readings.  It has been fantastically reliable to date.  When I switch the garmin on, it connects straight away and to my knowledge has never dropped out on me.  
Connectivity of the Garmin Vector 2S
3/5 – My pedals are the older version which only has an ANT+ connection.  So to connect to zwift, i have to use ANT+ connectivity via my mac, which is fine.  My Garmin 520 bike computer also connects seamlessly.  However, its lack of Bluetooth connectivity means it doesnt connect to my bluetooth suunto 5 watch.  Which is a first world problem I know, however, it is a consideration.  It means that post ride, my analysis has to be done twice. Once for power and separately for Heart rate, which can make analysis difficult.  
Maintenance of the Vector 2S Pedals
3/5 – The battery power is very good, and really needs to be changed.  There really is very little to maintain, with updates coming directly from the Garmin 520 to the pedal.  The real issue I have with these pedals is calibration. Each time I have had to remove the pedal, either to attach to a different bike, I wold say that my power readings have gone up or down by up to 40w, which is a big difference.  You'll need to invest in a torque wrench to ensure the pedal is installed to exactly the right torque, and even then, results can be a bit inconsistent.  To the point that while I recalibrate the meter before each training session, I haven't moved it off my race bike for months. From fear of a recalibration and changing my FTP.  I will be this weekend, but will need to factor in half an hour of tinkering, to get the pedal fitted just right, so that it gives the same results as I'm used to. 

Ease of use
4/5 – they connect automatically so are easy to use from that perspective.  However, calibration can be tricky as discussed above.  There's really no need to do anything else with them.  The only thing to consider here is that they only come in Look Keo variations. So, if you use SPD, or Speedplay pedals, then you'll need to swap cleats etc and get used to new pedal system.    The data produced is very simple, you'll get cadence and 3 second, 10 second and 30 second power. As its single sided there's no comparison between right and left leg etc or pedalling dynamics to take into account
Summary of the Garmin Vector 2s Power Meter Review
Overall, for the money Id say that they are an excellent entry into the world of training/racing with power.  The only, slightly major drawback is the inconsistency of data when you need to remove the pedal for a battery or bike change.  However, this can be overcome with a bit of tinkering with the torque that the pedal is tightened too. 
Best deals on the Garmin Vector Power Meter
Buy the Garmin Vector 3s upgrade pedal power meter from Wiggle for £308.99
Buy the Garmin Vector 3s upgrade pedal power meter from Evans Cycles for £350.
For an alternative to the Garmin Vector 2s power meter see our review of the Powertap P1 power meter. More essential reading.