This week we have a review of the medical grade compression tights from Zone3. This review comes from a serious runner in the Trivelo Squad well placed to give these tights a rigorous test. We bring you the Zone3 RX3 womens compression tights review.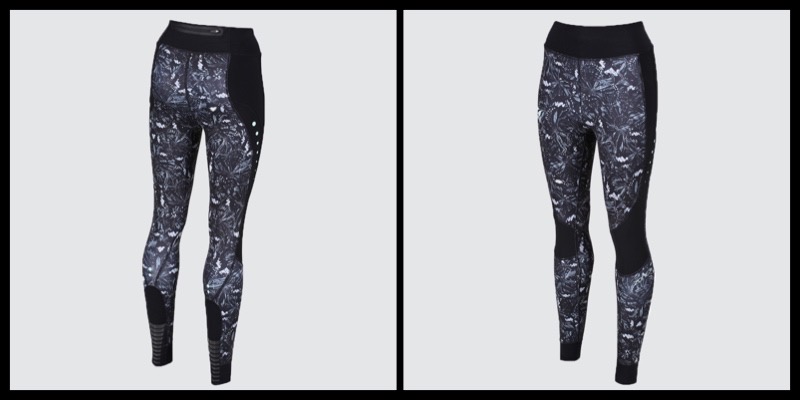 Introduction to the reviewer
My name is Natalie Curgenven and I am a triathlete, currently competing for Great Britain in my age group. I have successfully taken part in three world championships and I am heading for my fourth next year which takes place in Canada.  Doing this I have finished within the top six in the world at all three championships. This year I was the first GB girl in my age group which earnt me an automatic qualification slot for the championships next year. 
I love triathlon for many reasons, the friendships, the journeys, the places you get to visit and the constant challenge of pushing yourself to the limit. Training for three disciplines is incredibly hard and all of us have our favourite and mine is running. I love to run. 
Running is great, all you need is a pair of trainers and a willing mind-set. Once out there on the roads, tracks and hills the freedom you feel is insane.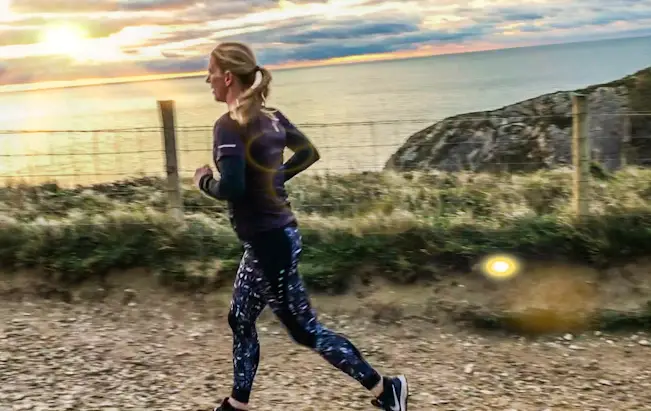 Running is definitely my favourite out of the three disciplines. I truly believe if you want to excel in a sport you need to mix with the experts so in response to this I have always been part of a running club. My current club is the City of Hull. Clubs are great because you surround yourself with people who are dedicated and exceptional at that sport which only makes you a better more rounded athlete. 
I compete for the club at national and regional events and I usually take advantage of the off season and do cross country.
My running over the last four years has gone from strength to strength and I have participated in marathons, half marathons, 10k and 5k's. I have had some great success and some of the fastest run times in my age group within my triathlon races. Unlike everyone else in my sport as soon as I am off my bike I am excited to pick up my trainers and take on the run.
First impression of the Zone3 RX3 Compression Tights
WOW packaging is grand. Looks and feels expensive. Running gear is not often packed this way. The garment feels soft to touch and looks amazing. I love the design, colour. Definitely jazzy. 
I like the ankle detail. It's black and almost like a cuff. Detail so far looks really impressive.
Couldn't resist. Even though I have no run planned I had to try these on.
As a keen runner I try as much as possible to run in shorts so these are going to have to be good to convince me.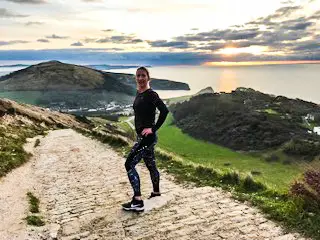 I was desperate to try these on because they look and feel so good. I took the plunge and I was not disappointed. Slow to go on because they are compression tights so this is worth noting but once they were on – wow. They felt and looked amazing. I am usually quite fussy with waist bands but this fits perfectly. Not too low and not to high, just right.  The attention to detail around the ankles and the calves is great and I can't wait to run in them.
First run with the Zone3 Compression Clothing
My impression when putting these on again had not changed. These are super slick and comfortable. They felt good on. I love the ankle cuffs, the design and the fit. Attention to detail is great.
The run. This didn't disappoint. They were great to run in. I did an easy 4km and then some efforts 1×8 mins. They were not restrictive and felt great throughout. The weather was cold and they kept me warm so I might struggle to wear these during the spring and summer. Other than that, all good. They were not that reflective so if they are worn in the winter this might be an issue.
Running Experience from using the Zone3 tights in training
Track session
I did a training session on the track and again these did not disappoint. They felt comfortable throughout. The drawstring, however, is not great. I keep losing one end. I thought this was just me but it has happened three times now. So, I decided to take this out and to be honest with nil affect. To be honest I 'm not sure of the benefit because it does not affect the feeling or tightness around the waist. The tights are definitely warm or at least they keep your legs warm. I would definitely struggle to wear these during the summer months.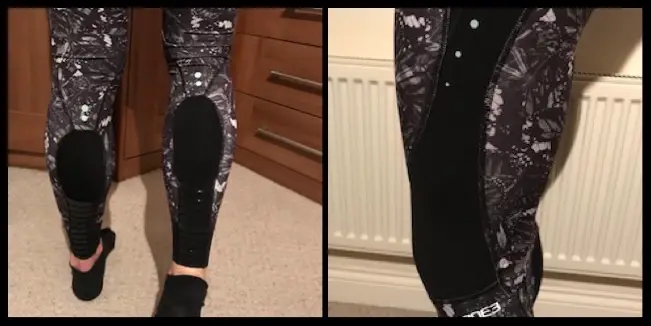 Treadmill session
I tried these on the treadmill and again no issues. Comfortable.
Post running impacts from using Zone3 tights
I did not really notice any impacts post running. The tightness of the leggings felt good whilst running so I would definitely say I felt slicker with them on but as for after my sessions no real differences.
Summary Zone3 RX3 womens compression tights review
I loved them. The design, attention to detail and feel is amazing. I would definitely purchase these. The only down fall is they take a while to get on and off. The waist draw string was not that great and they did keep you warm ( I imagine this was due to increased blood flow). As a runner who loves to run in shorts (and most runners do) I would struggle to wear these in the summer but definitely brilliant for the winter months.
Buy the Zone3 RX3 compression tights for £70.
Alternatives to Zone3 for compression tights.
2XU Power Recovery compression tights for £95.
Read Steve's review of the Zone3 RX3 Mens compression tights.
Video review of Zone3 RX3 compression tights