TYR Blackhawk Polarised Goggles review from Trivelo test associate Yvonne. Yvonne has been testing the TYR Blackhawk Polarised Goggles for the past month using them regularly in outdoor swim venues.
Introduction to Yvonne
Hi,my name is Yvonne and I'm an amateur triathlete who got into to the sport due to a knee injury after hiking in the Andes 9 years ago. Up to this point, I'd never really swam and the first thing I learnt was front crawl and building up endurance. Straight away I fell in love with the water and once able to maintain front crawl for 2km, I was out and about swimming in lakes and oceans. Open water swimming is now my passion and I take any opportunity to jump in.
Discovering TYR Goggles
Spending the summer in Germany, surrounded by lakes and open-air pools, being asked to review the Blackhawk Polarized Racing Goggles, was a fantastic opportunity. To be honest, I wasn't aware of TYR (pronounced tier – after the Norse God of Warriors) as a sports brand and hadn't given it much thought as to what they offer or where they originate from. They're California based and have a wide range of swim products including clothing, equipment and even personal care products ie. shampoo and conditioner.
First impressions of the TYR Blackhawk goggles
The goggles are well packaged and come in a little bag to protect the lenses from scratching, which is great for throwing them into my training bag, which I really liked. The detailed instructions on how to care for and fit the googles properly were really clear and easy to understand. I know they're kind of obvious, but there will always be someone taking up swimming for the first time and will find the visual instructions helpful.
TYR Blackhawk Goggles Design
The goggles come with 5 nose-bridge sizes to allow a perfect fit and are easy to replace. The double strap adjustment is easy to use and I really liked that they stayed put without becoming loose during a swim. Again, there are detailed instructions on how to adjust the strap which I really liked.First swim and I loved them! Straight away the fit was good, comfortable and no leakages round the edges. I just swam and forgot about them.
First Swim in the TYR Goggles
Throughout July I managed to test the TYR Blackhawk goggles thoroughly and swimming almost 28km with them in total.The shape and fit were great, as they don't cut into your eye sockets like some other goggles do and still feel really comfortable even after 90min of swimming.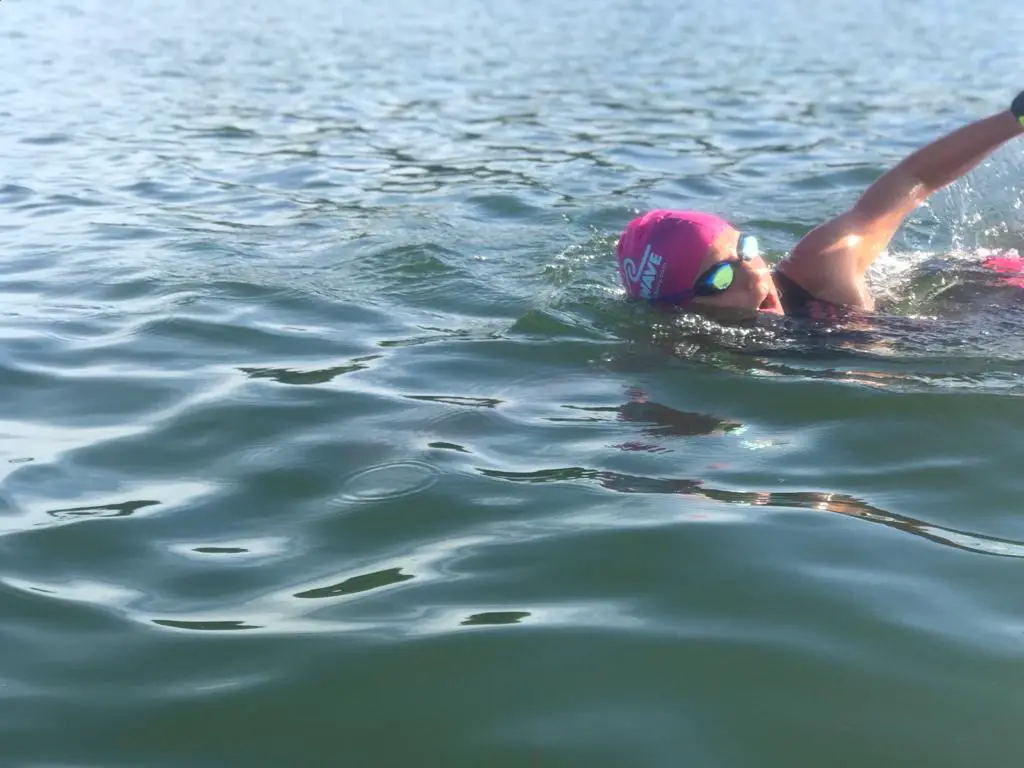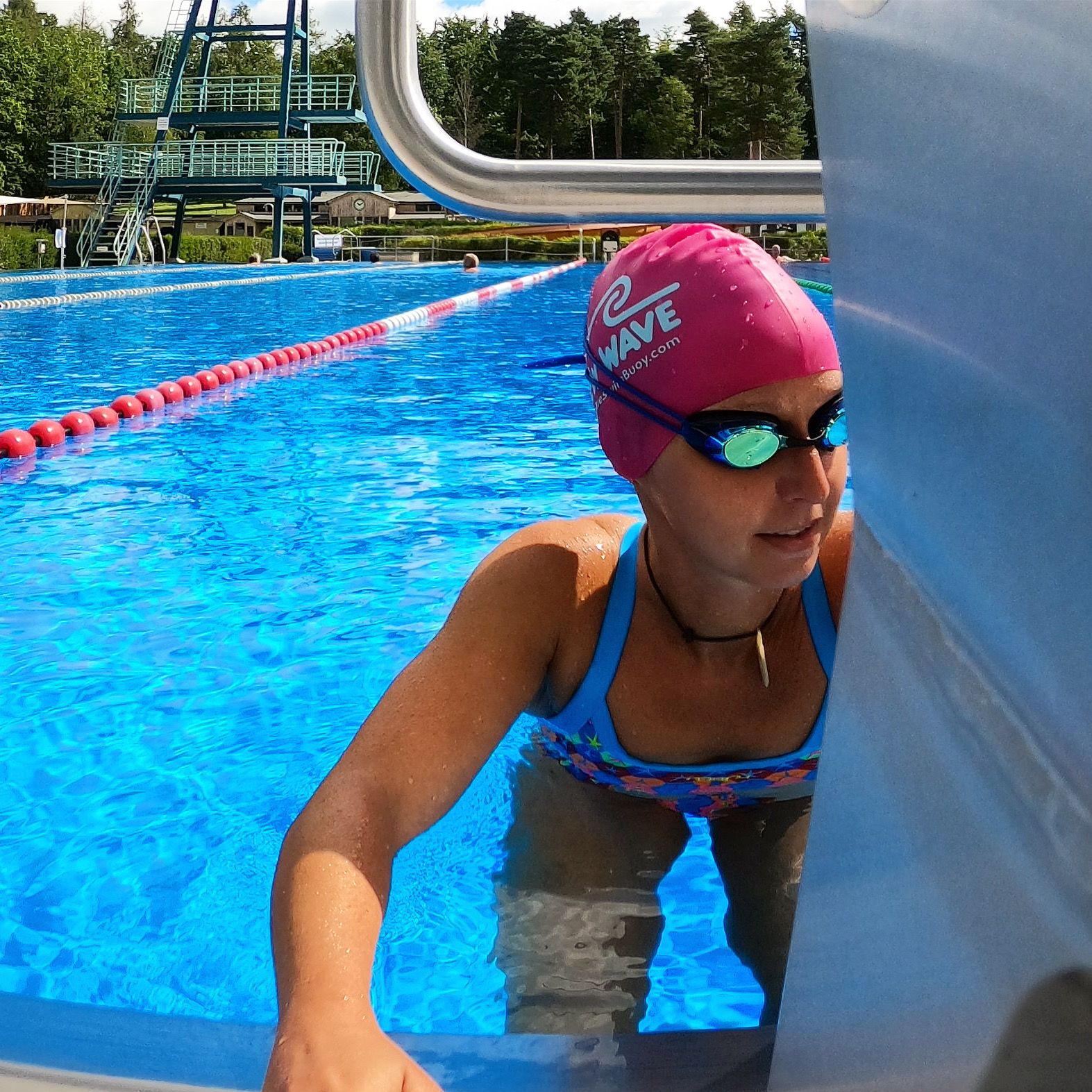 Outdoor Swimming Testing
The polarised lenses are ideal for outdoor swimming, especially on sunny days. Even though I wear prescription lenses, so clarity of vision would be hard to judge, my eye fatigue was certainly reduced and could easily find key landmarks without squinting. I really noticed the wide peripheral range when swimming in the lake but not so much in the pool. I don't think I would have been able to notice a difference if it wasn't for the mention on the package. In order to fully test the potential of those TYR goggles, I swam in both the lake and outdoor pool in different weather conditions (blue sky, occasional clouds and overcast).
Polarised Lenses effectiveness
On a very sunny day with no cloud in the sky, the goggles are absolutely perfect. My eyes felt protected, with no glare and as good a vision as I could have expected. However, on a cloudy or overcast day, I did loose my bearings when swimming. I was unable to swim in a straight line as I couldn't differentiate between the water and the bottom of the pool. The lenses being dark blue didn't agree with me, throwing off my orientation and spacial awareness. I found them dark, with too little contrast on an overcast day so that I could no longer identify landmarks.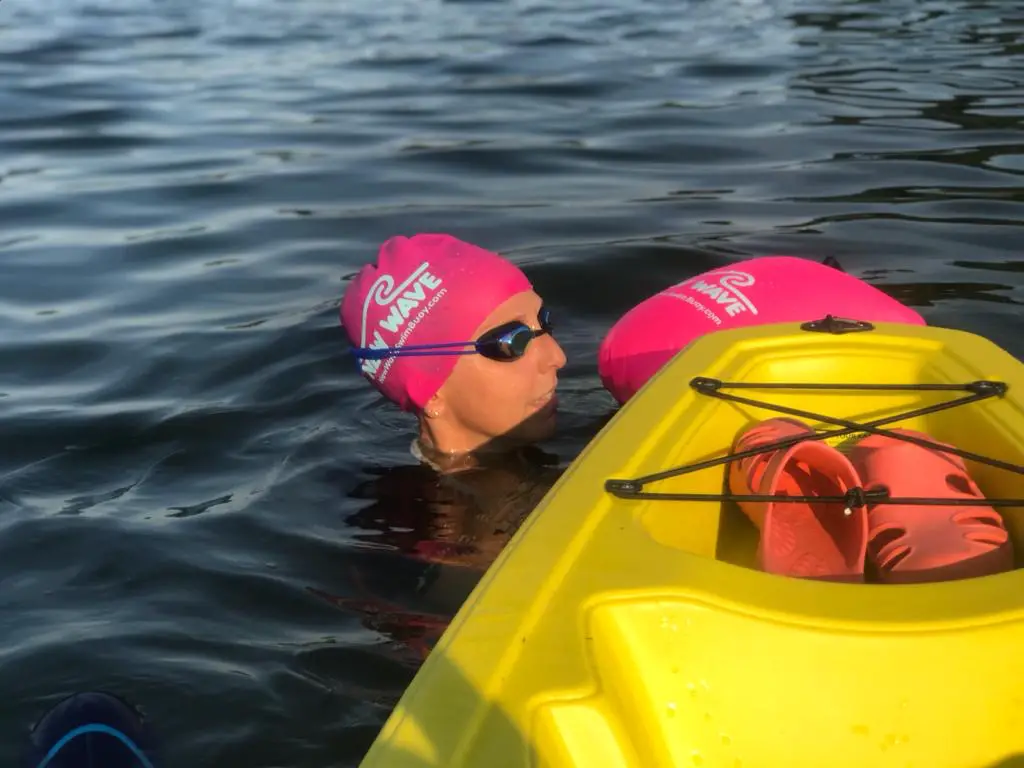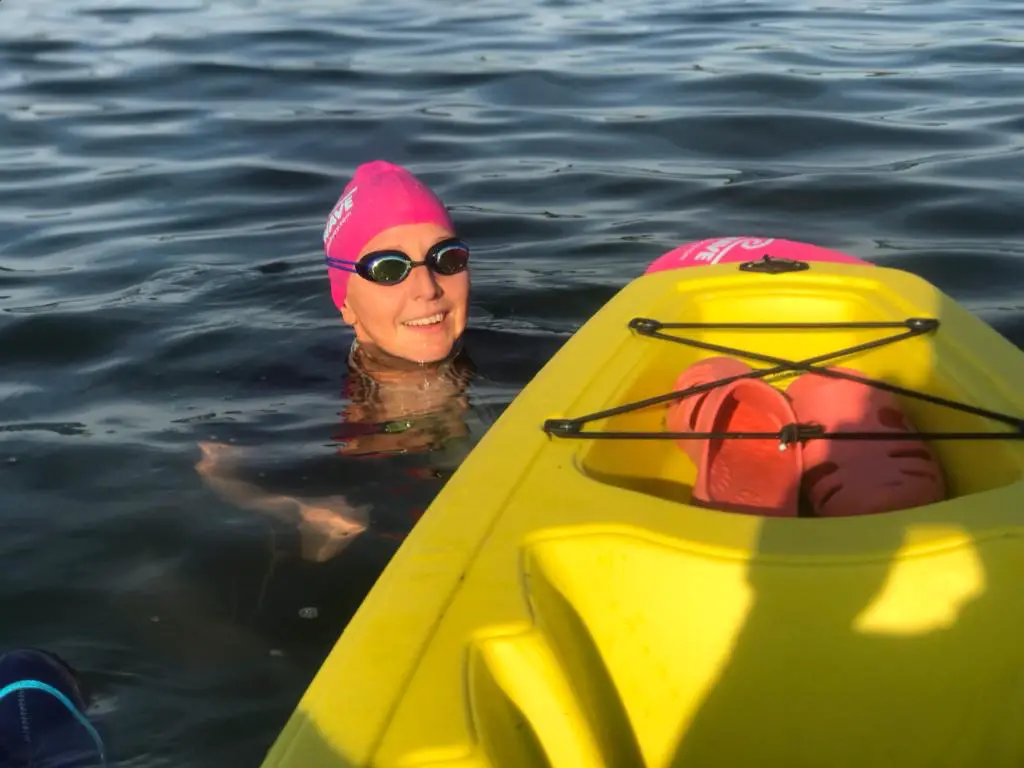 Summary of the TYR Blackhawk Polarized Goggles Review
I had no opportunity to test the googles in an indoor pool where I would have liked to test the lenses under indoor lights (Editor note – Yvonne has been swimming during summer 2020). This is not to say that they would not suit other people but the blue tinted lenses in low light conditions did not work with my eyes. After four weeks of intensive testing, the googles are still in great shape and fit as well as on my first swim. The anti-fog coating is still good but I have yet to have come across a pair of swim goggles where the anti-fog coating lasts forever. All in all, I would highly recommend those goggles by TYR if you are a regular open-air swimmer (particularly in a sunny place like California) and don't want to end up with goggle eyes hours after your swim 🙂
See the video review of Yvonnes experience with the TYR Blackhawk polarised goggles
Buy the TYR Blackhawk Polarised goggles from Wiggle for £24.99 – Currently discounted.
Read further swimming product reviews from Trivelo with our review of the AfterShokz Xtrainerz swim headphones.