Trivelo independently review everything we recommend. When you buy through our links, we may earn a commission. Learn more >
TYR Rogue Swim Mask Review from Trivelo Test Associate Richard Brown. Looking for an alternative to swim goggles then read on with how Richard found the swim mask.
Experience of TYR Swim Goggles
Like most people living in the UK, most of my swimming (up until the Covid-19 pandemic unfolded) consisted of following the black line in my local pool. This was coupled with a weekly visits to my local lake during the summer. Swimming laps in the pool meant that I wouldn't ordinarily consider a swimming mask over goggles.
After trying many different goggles, I eventually settled on my preferred TYR Special Ops 2.0. For me, TYR goggles offer the best combination of high quality optics, a leak proof seal and most importantly, a comfortable fit for my face. So I was really looking forward to trying the new TYR Rogue Swim Mask for Trivelo. 
Introduction to the TYR Rogue Swim Mask
TYR promise that their new Rogue Swim Mask provides "premium comfort and clear vision". Featuring "a hypoallergenic, silicone gasket with speed adjustment technology ensuring you always have the perfect fit. The low profile design moves easily through the water with minimal drag and the anti-fog coating ensures excellent vision". If TYR's promises play out in the real world, these should be pretty good then.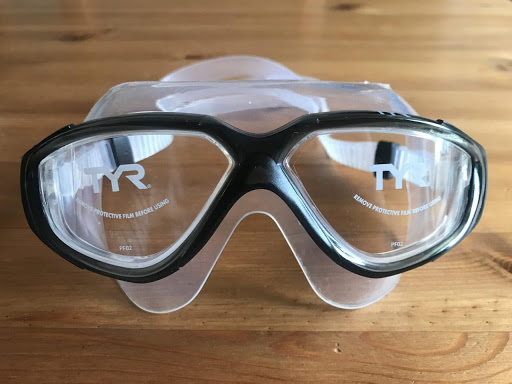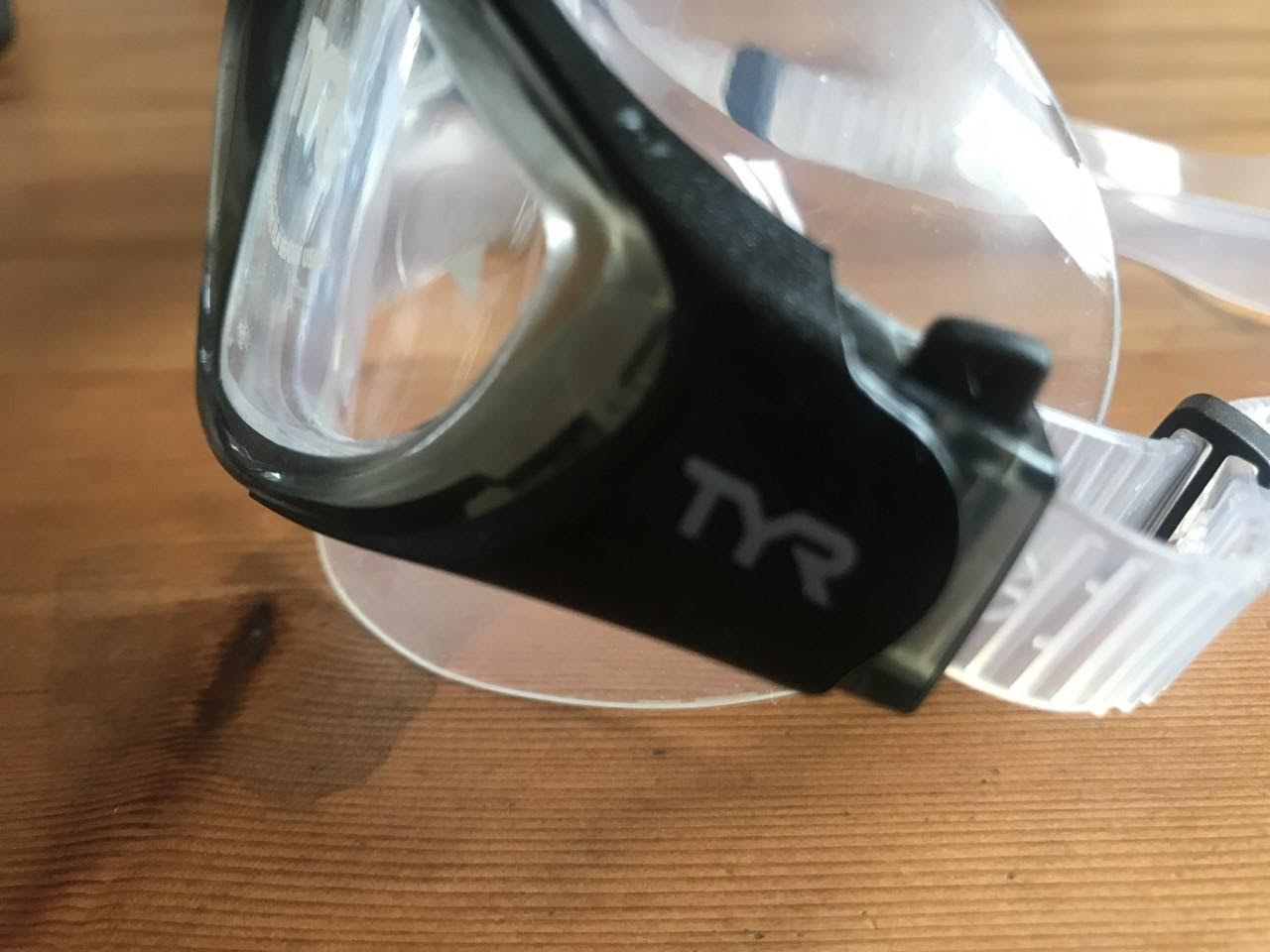 Goggles vs. Swim Masks
Although goggles and masks essentially do the same thing – i.e. prevent water from getting in the eyes, in practice they are different. This means that they excel in slightly different environments. Goggles are designed to create a secure, waterproof seal around the eye socket. Most are intended for training and competitive swimming meaning they are typically designed to be low profile and hydrodynamic. If you are training and competing regularly, then goggles are likely to be a better choice than a mask.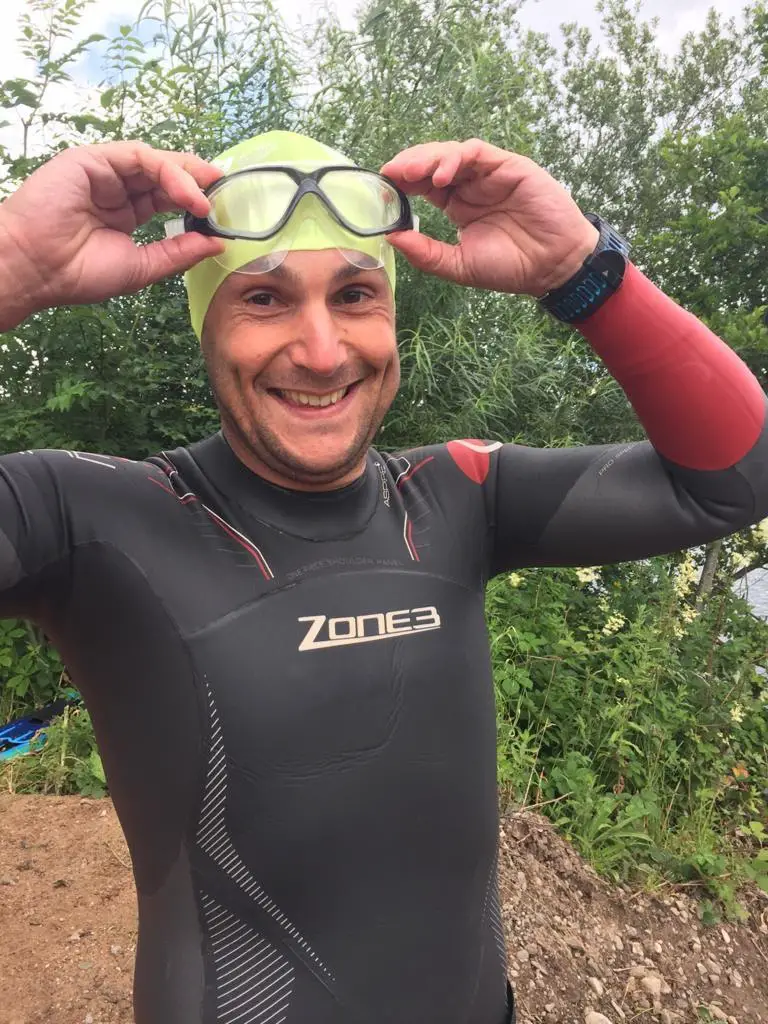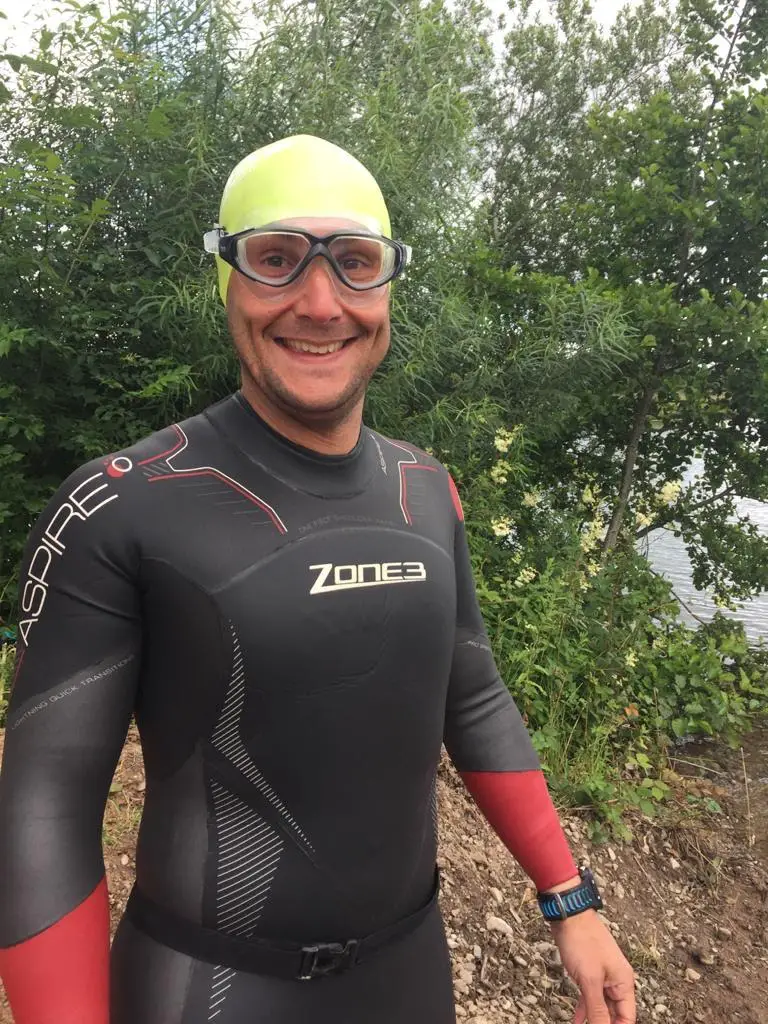 In contrast, swimming masks are intended to be used in a more recreational style of swimming. Their 'unibody' construction typically provides a much wider peripheral range of vision than goggles do. This makes them more suitable for exploring open water and casual swimming. Being wider than goggles, masks also sit further out on the face, sealing around the cheek and outer eye area rather than around the eye-socket. 
Features to look out for in both goggles and masks include anti-fog lenses and soft silicone gaskets. Both of which feature on the TYR Rogue. These Rogues also feature TYR's state of the art speed adjust technology which should make them easy to put on/remove. Also easy to adjust to achieve a waterproof seal. 
Review of the TYR Rogue Swim Mask in Open Water
Not being a habitual mask wearer, and with the open water featuring much more heavily on my swimming schedule than normal due to Covid-19 closing all the pools, I was interested to see how the feature packed Rogue's performed in my local lake.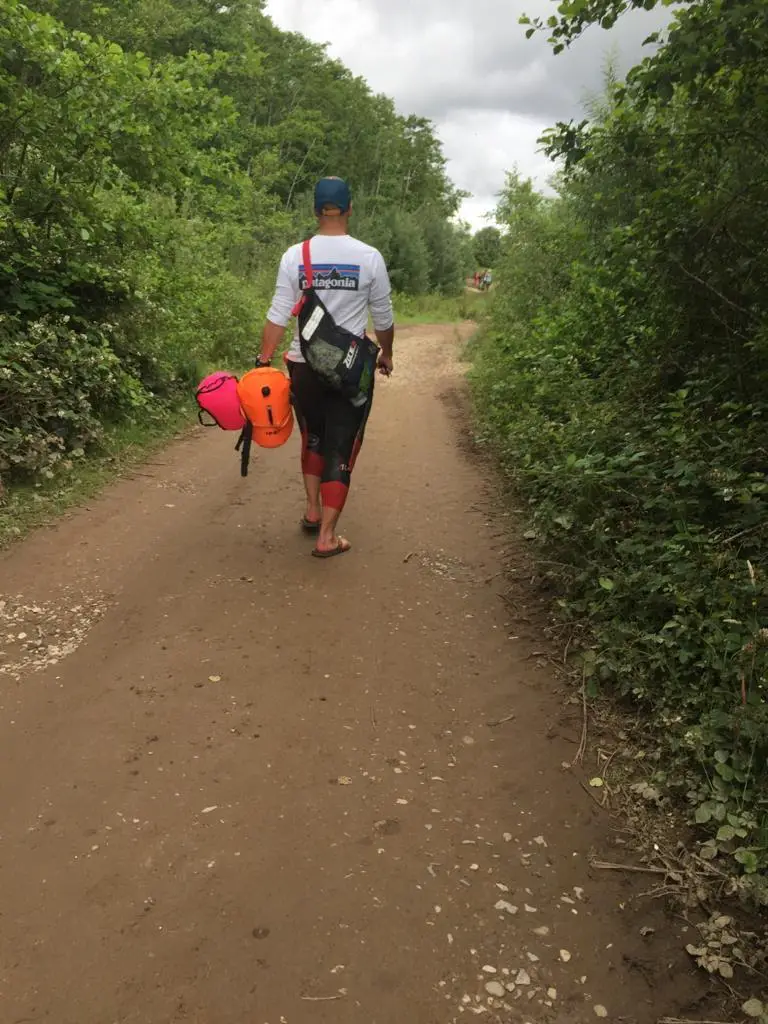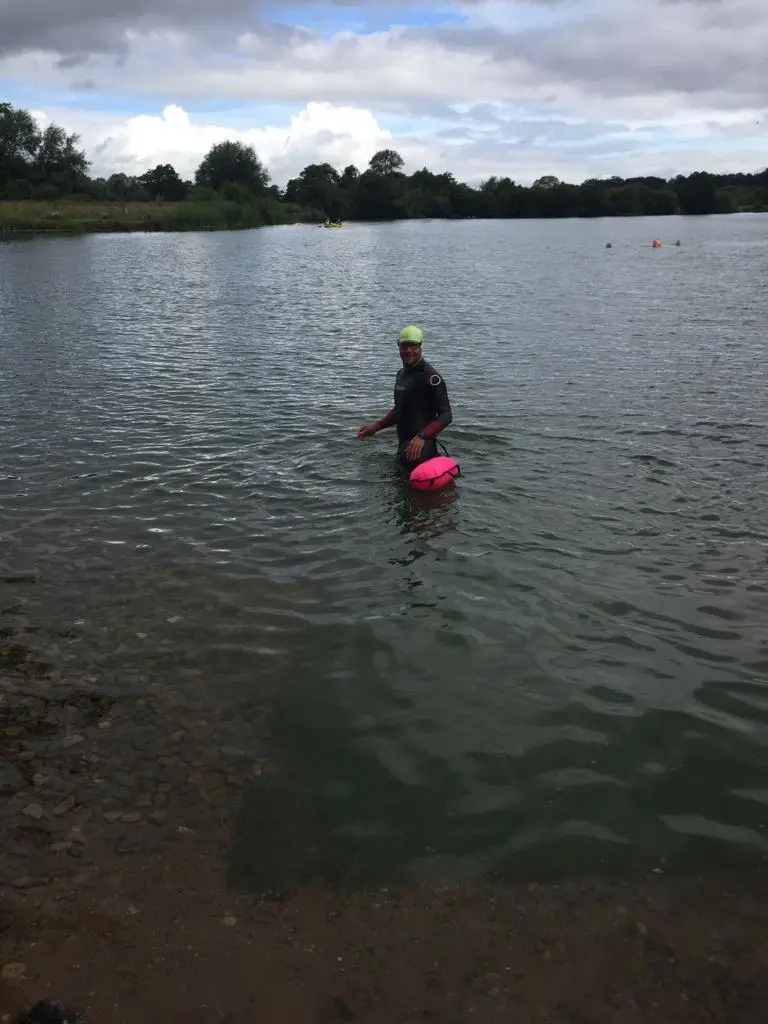 Removing them from the solidly built protective plastic carry case, the wide silicone gasket is a really obvious feature. As is the deep, wide section to the lenses. And the speed-adjust feature on the side of the mask appears easy to operate. 
When wearing the mask it's clear that the seal covers a wide area of the face. Covering a large part of my cheeks and forehead. So far, so good – it's exactly what I'd expect from a mask. 
Fit of the TYR Rogue Swim Masks
While swimming, I found that because of where the mask seals – against the cheeks – there was definitely less pressure than I experience with my Special Ops 2.0 goggles. Yet although the Rogue mask was very comfortable, I could not get it to sit perfectly against my face. This happened even when the speed-adjust band was cinched up tight. It meant that I could not achieve a watertight seal and the mask soon started to let water in.
Although the anti-fog treatment on the lenses seemed to work well, it was no match for water started coming in. And with water leaking in, any improvement in my field of vision was immediately gone. I found this to be quite distracting, and because I was having to regularly stop to let water out I couldn't get into a comfortable rhythm. That's a deal breaker for me. But I know several extraordinarily good athletes who choose a mask over goggles. Perhaps for these people, the Rogue's combination of comfort, backed up with TYR's solid build quality would be perfect. 
Summary of the TYR Rogue Swim Mask Review
If you're a more recreational swimmer and the Rogue fits your face, it's certainly worth considering. The mask is well made, as you would expect from a major swim brand like TYR, but because I couldn't achieve a perfect seal I'll be sticking with my TYR goggles instead of using the mask.
Buy the TYR Rogue Swim Mask for £25.13
Read more of our swimming reviews with a review of the Aftershokz Xtrainerz swim headphones.
---
About the Author
---
Follow us on Social Media
---