Our latest review comes from Ben who has been back in the water swimming after so much disruption from COVID-19. Making the most of this time he has been doing a TYR Special Ops 3.0 Transition Goggles Review. Hear from Ben and his experience of testing these top quality swim goggles from TYR.
About TYR
TYR were founded in Huntington Beach, CA. Founded by swimwear designer Joseph DiLorenzo and 1972 Olympic Bronze Medallist Steve Furniss. TYR Sport was established in 1985 to provide the competitive swim market with vibrant, performance-driven prints.
With global distributors, TYR remains dedicated to building durable, uniquely designed swimsuits, cutting edge equipment and innovative caps and goggles. Named TYR, the Norse god of warriors, the company is committed to cultivating a culture of greatness, both in and out of the water.
Introduction to Ben
I've been using the Special Ops 3.0 Transition Goggles at least once a week for the last 6 weeks. Due to the COVID-19 pandemic, my usage has been entirely open water, but I have used them in a variety of conditions. In this review I'll discuss fit, comfort, visibility and the transitioning photochromatic lenses.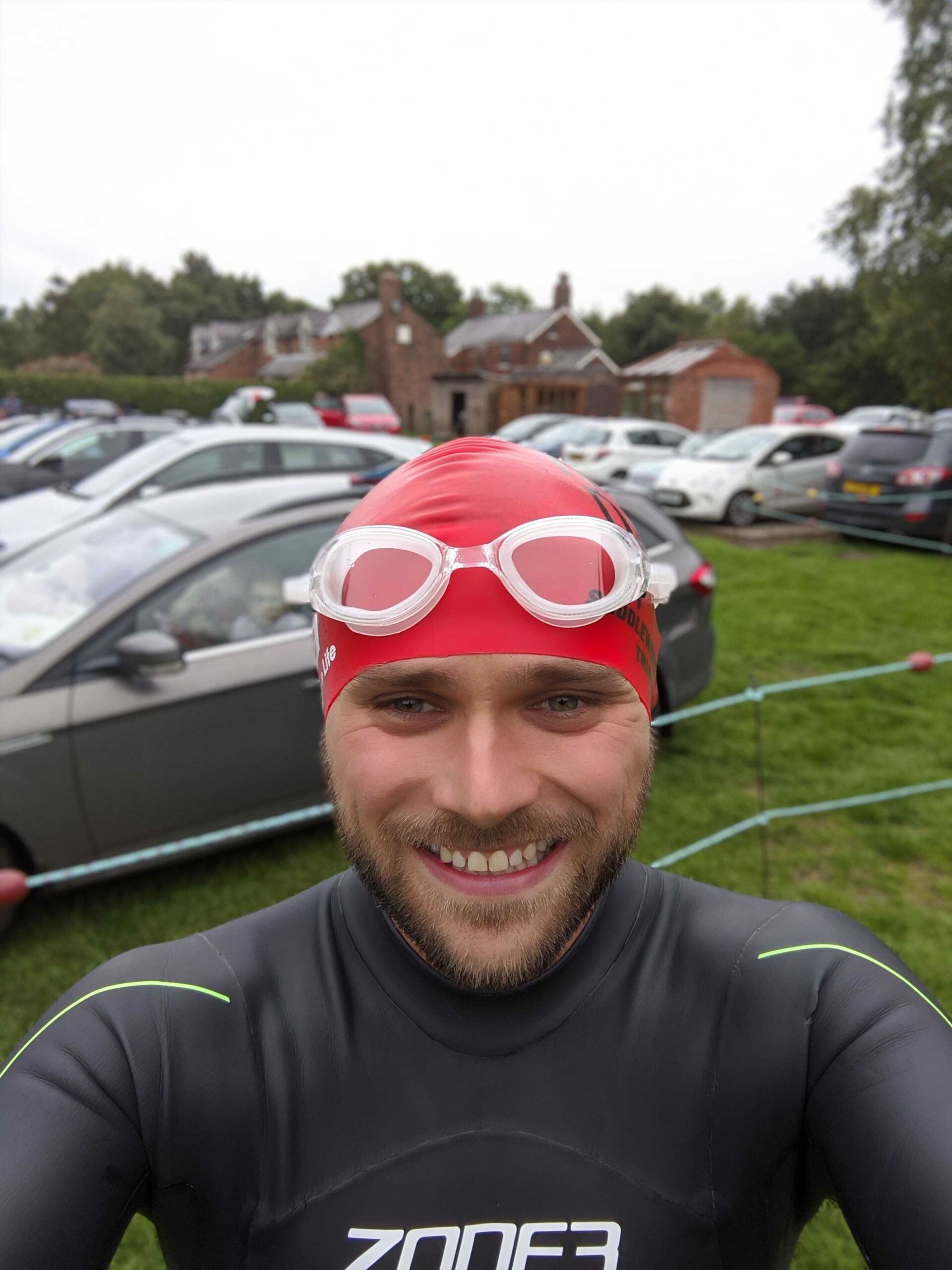 Fit of the TYR Special Ops 3.0 Goggles
I've found the goggles really easy to adjust. They come with some instructions outlining how to loosen and tighten each side, but it's fairly self explanatory. Unfortunately, I've found that one side loosens off quite easily compared to the other. This has led to me having a few leaks and having to stop mid swim to readjust them. This happens fairly often, roughly about once every time I go swimming. When the goggles are tight, the seal feels
very strong (I'm very aware when I've overtightened them), so it's always fine once I've readjusted.
Comfort of the goggles
The goggles have been really comfortable. They fit well across my nose, and I feel like I could wear them for an Ironman length swim without any real discomfort.

Visibility
To start with, I found the visibility with these goggles really impressive. They were crystal clear and the anti-fog seemed to work well. However, recently I've noticed them fogging up a bit more. When I swim in the morning, on my way back to the shore I am generally swimming directly towards the sun which makes visibility bad at the best of times.
However, there's been a few days recently where the fog in the goggles has been bad enough that I've had to stop and take them off to ensure that I'm still going in the right direction. As you can see in the image below, my left lens (as you look at it) is fairly fogged up in comparison to the right one.
The instructions say not to wipe the inside of the goggles to avoid tampering with the anti-fog spray, so I've been trying not to do that. Other than the fogging the goggles remain clear and there's no obvious marks or scratches
on them despite using them regularly for the last two months.

TYR Special Ops 3.0 Goggles Transition Lenses
Unfortunately, I haven't really noticed any transition in the lenses at all. I'm not sure if this is because I haven't been using them in the pool and have only been using them outside, but from what I can tell they have remained clear. As I say, I have used them in everything from glorious clear skies to downpour, so I would have probably expected to see some shift in colour. The fact that they are clear isn't a problem, I've never really found myself thinking that they are letting too much too much light in, I'm just a little surprised by how little difference there is.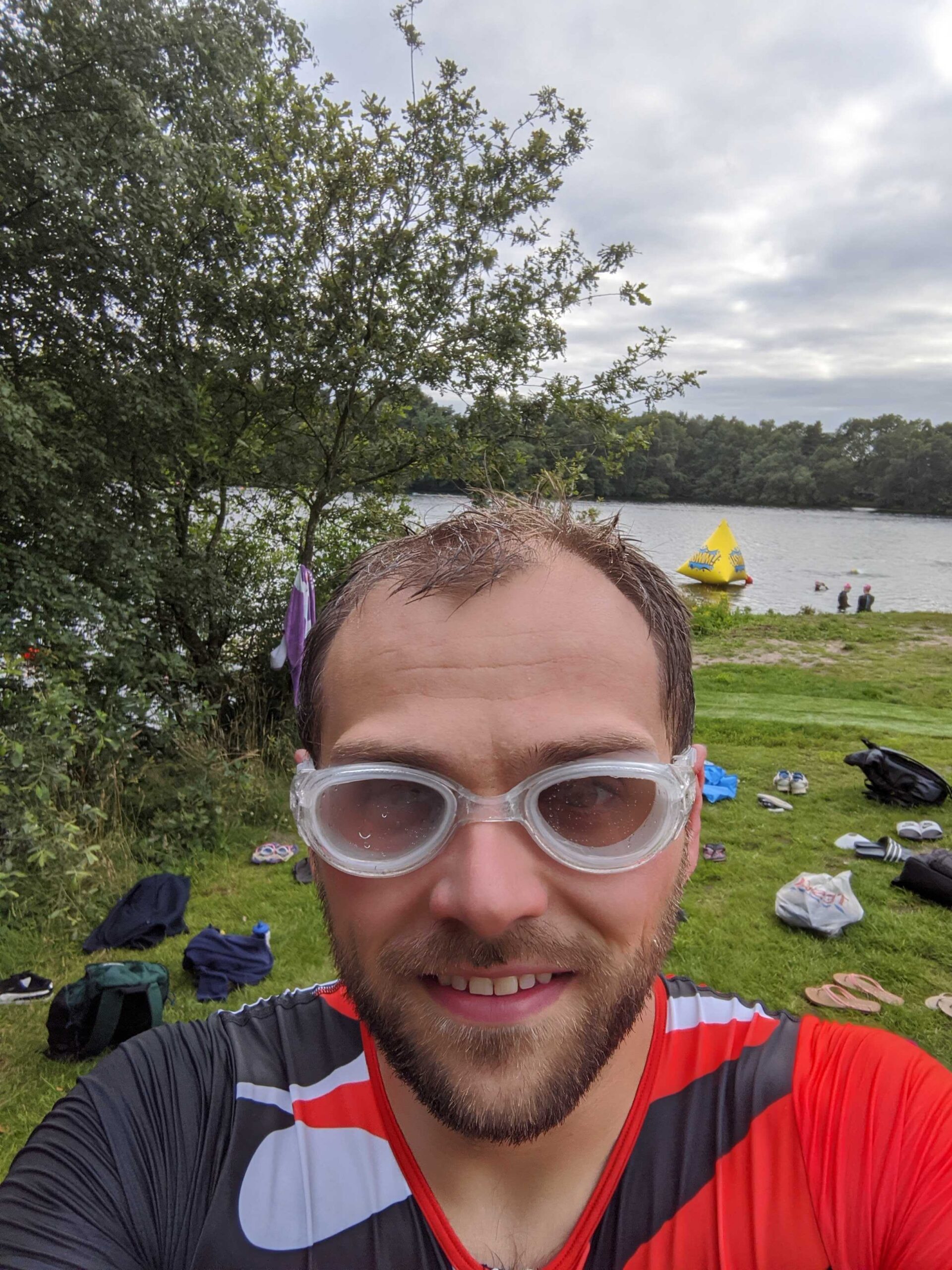 Summary of TYR Special Ops 3.0 Transition Goggles Review
I've got on ok with these goggles. I'm surprised by the lack of transition in the lenses given that that seems to be the main selling point, and it's a shame that the anti-fog seems to have lost its effectiveness fairly quickly. From my experience this happens to all goggles eventually and it's only really caused me trouble in difficult light anyway. Other than the
occasional leaky eye, they're easy to adjust with a good seal when they are properly set up.
Buy the TYR Special Ops 3.0 Transition Goggles for £28.67 from Wiggle. Currently discounted by 10%.
For alternative goggles check our review of the HUUB Altair goggles.