Following our recent blogs on nutrition and hydration our blog this week gives a simple recipe for creating your own energy bars.  All ready to be packed in your top tube bag for your next event.  So simple even the most kitchen phobic individual could get involved. Give it a go we think they are delicious.  Below you will find our homemade triathlon flapjack energy bar recipe.  Make a batch of homemade energy bars for the price of a single shop bought alternative.
FLAPJACK ENERGY BAR RECIPE INGREDIENTS
125g Butter
150g Soft brown sugar
125g Crunchy peanut butter (go crunchy and skip the smooth)
75g Honey (local honey is said to boost your immune system so go that way if you can)
200g Porridge oats (just regular ones not the jumbo type)
150g Dried fruit
COOKING INSTRUCTIONS
The following is how I make these but please feel free to adapt to include any favourites you have when using the flapjack energy bar recipe.
Grab yourself a 20cm square tin if you have one and line it with baking paper
Take the butter, sugar, peanut butter and honey into a large pan on a very low heat until that lot has melted
Stir in your porridge oats and those dried fruit
Smash that lot into your eager and waiting tin
The technical part where you might need the help of a responsible grown up.  Bake 160 degrees Celsius for 30mins
Leave it until it is cold (if you can resist it) and slice it up into your chosen size bites
If you are considering new energy bars and supplements we have tested the entire range from Voom. With 2 independent reviews from the Trivelo test squad you can check out these new nutrition partners and see if they could work for you.
That's it for our homemade triathlon flapjack energy bar recipe which we hope you try soon.  If you have any recipes of your own you would like to share with our community let us know.  Who knows you could be the next Gordon Ramsey in the making although hopefully better at racing in triathlons!
Further Triathlon Nutrition Tips
If you are looking for more inspiration check out our cycling nutrition guide with some of the basics around nutrition for cyclists and triathletes.
A healthy breakfast can be problem for most of us. Flapjacks while awesome don't make the best start to the day for nutrition. Read our review of the Surreal protein cereal and which flavour we liked the best. Reviewed by one of the nutrition specialists in the Trivelo test squad well worth considering as part of your daily nutrition plan.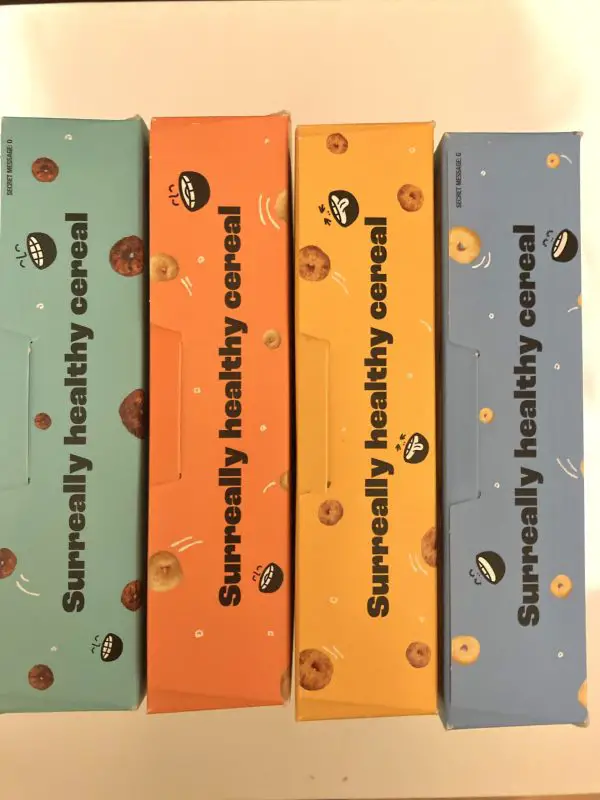 ---
About the Author
---
Follow us on Social Media
---