For our latest blog I have provided essential information on the advantages and disadvantages of belt drive bikes. This follows a summary in the article from our blog on the best carbon belt drive bikes. I tend to receive lots of questions relating to belt drives so wanted to help people with a better understanding of them.
I have been riding belt drive bikes and eBikes for the past 5 years. Through testing bikes riding dozens of them and a real convert to the technology. The following is based on my experience from this range of bikes and from working with the manufacturers who specialise in this. This includes Gates who are one of the biggest suppliers of belt drive systems worldwide.  
---
Pros and Cons of Belt Drive Bicycles
Bicycles with belt drives are becoming increasingly common. The pros and cons of a belt drive bike leave many cyclists keen to try a belt drive over a chain. Belt drive bicycles are getting cheaper which is certainly an influence but they are still far from cheap. What they do offer is reduced weight, simpler maintenance, better durability and the chance to go quicker. Going quicker top of most cyclists wish list in reality.
What is a belt drive?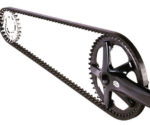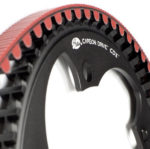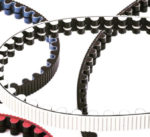 A belt drive is a one-piece toothed belt. It owes much of the technology to cars and motorbikes development. This single belt makes use of internal gearing allowing many moving parts to be protected. This shifting mechanism for bikes can result in them being more durable and quieter than a conventional chain.
Coupling a belt drive with e-bike technology and city bikes is far from new. The technology has existed for pretty long already. Unfortunately, belt drive technology used to be very expensive. The advantages couldn't outweigh the cost. If you consider the cost of battery technology in electric bikes with increased costs of belt drive bikes you need deep pockets to consider this as a pairing at present.
Belt Drives are perfect for eBikes. Read our guide on how a belt drive eBike works for more information. If you are already thinking of buying an electric belt drive bike check our buyers guide to the 11 Best Electric Belt Drive Bikes updated for 2023.
With fewer bikes on the market with a belt drive there is less choice and faced with more costs many people would still choose a bike with a traditional chain.
Below is our list of the advantages of a bike with belt drive for you.
---
Advantages of Belt Drive Bikes
Starting with the answer to What are the advantages of belt drive bikes?
Belt Drive is easier to maintain
A belt drive is much lighter
Belt drive works silently
A belt drive allows you to cycle faster more efficiently
No need for regular lubrication
---
1. Belt drive is easier to maintain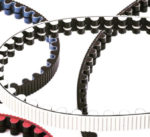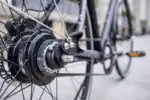 A belt drive has substantially more durability than a chain. As a result it can last up to four times as long as a conventional bicycle chain. It will never need lubrication in the same way that a chain would and as a result is less likely to pick up associated dirt. Cleaning can be as simple as a quick wipe down. Over the life of a bike this can result in some savings on 3rd party maintenance and repairs.
2. A belt drive is much lighter
A belt drive is manufactured with carbon fibres through the core. This allows a belt drive to be much lighter than a bike chain but also gives it inherent strength. Light and tough. This toughness means unless you abuse the belt drive it can last a long time with durability to be cost effective.
Belt Drive and eBikes are a perfect combination. We have compiled the best single speed Ebikes using belt drive for you to consider. Single speed eBikes that are hugely accessible to everyone.
---
3. Belt drive work silently
In addition to having potential for a longer lifespan with reduced maintenance, a belt drive is also blissfully quiet. No more rattling bike chain to contend with. Think of it as stealth mode for a bike. A bike chain inevitably makes some noise no matter how well you maintain your bike. All those metal components in a traditional bike chain with the teeth of gears produce a resultant noise.
It makes a belt drive perfect for an eBike with the motor silently powered by the belt drive.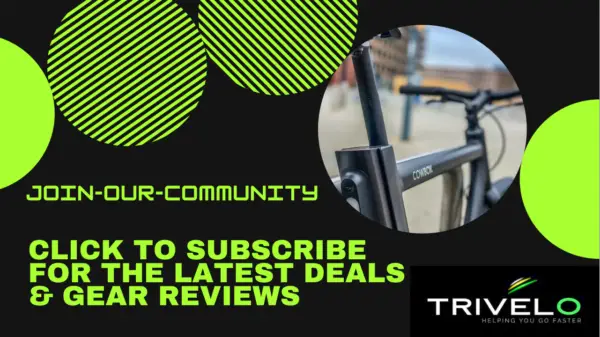 4. A belt drive bike helps you cycle faster
A bike chain has a lot of moving links that can create inefficient motion. Even if you look after it and maintain it, it's still a metal parts rotating against each other. This in turn results in lost energy. With a belt drive the force you exert through pedalling is more directly translated into the motion of the wheels and propels you faster. Faster without increased watt power required. Sounds like a dream.
5. No need for regular lubrication
With a belt drive being carbon fibre it has no need for any lubrication. If you fail to lubricate a metal chain following a ride in the rain it will quickly rust. For a belt drive bike you can use it in any conditions and it will never need lubrication. Less cost. Less effort.
One of my favourite belt drive bikes is the Priority 600x Adventure mountain bike. It combines a 12 speed Pinion gearbox with a Gates carbon belt drive for a smooth effortless ride. Read my review of the Priority 600x Adventure for a full breakdown on this awesome bike.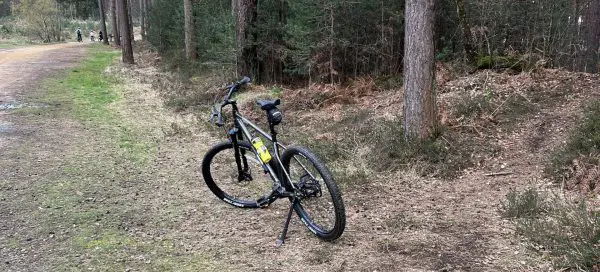 See the video review of the Priority 600x Adventure to see a belt drive fitted to a mountain bike. A video can really help visualise the belt drive better.
---
Disadvantages of Belt Drive Bikes
With all these positives for having a belt drive bike why aren't all bikes made that way? A belt drive isn't as flexible as a chain which means conventional frame geometry needs some rethinking. We've been investing years in chain based bike frames. But in the same way that Tesla is transforming the motor industry with batter technology the same could be said for bikes. If you want some gearing to help you on the hills then belts require internal gearing that adds some complexity. These are just a few of the reasons why belts probably won't replace chains in our advantages and disadvantages of belt drive bikes.
List of Disadvantages of belt drives
So, what are the disadvantages of belt drive bikes?
No side flexibility in belt drives
A belt drive cannot be split up
Belt drive relies on internal gearing systems
Belt drive is more expensive than a chain.
---
1. No Side Flexibility in belt drives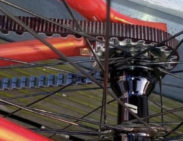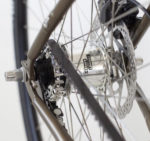 The principal disadvantage of a belt is that, unlike chains, they do not permit side flexibility. So what? Well a conventional chain permits side flex allowing it to slide up and down between cogs allowing different sized gear ratios. This lateral flex isn't possible with a belt drive system ruling out cogs and external shifting mechanisms.
2. A belt drive cannot be Split up
A belt drive is a singular piece with no joining parts. This creates efficiency and little loss of energy but reduces your ease of use. A chain in contrast is a series of links that you separate and assemble based on need. But belt drives cannot be opened like a chain so the frame of the bike must be able to permit the installation of the belt. This means that somewhere in the rear geometry of the frame there needs to be split points allowing for the belt to be housed.
3. Internal Gears for shifting
The fact that a belt drive cannot support lateral movement across gear cogs does not mean all is lost. You don't have to face a life as a fixie to enjoy a belt drive. The clever bods developing the Gates belt drive system have the answer. Internal gearing. Genius. It is but one drawback is that unlike a road bike that can readily deliver upwards of 20 gears with internal gearing you will be limited to a much smaller range.
4. Belt drive systems are more expensive than a chain
Chains are fitted on the majority of bikes from kids bikes to tandems and everything in between. This means the cost of manufacture has continually reduced. Belt drives are far more exclusive and costly.
There are a number of belt drive bikes in our round-up of the 5 best single speed eBikes. See how belt drive and chain eBikes compare and our recommendations.
---
Can you use a belt drive for Triathlons?
At the moment the use of a belt drive bicycle in competitive road or triathlon racing is not permitted. This is also the reality of a much smaller gear selection which if covering distance during a race can be essential to manage the hills. Track cycling different matter.
Commuter Bicycles with belt drive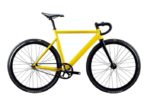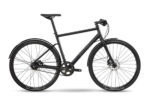 Commuting bikes are where belt drive systems are most likely to be relevant. Many companies already have options for a belt drive bicycle particularly for single-speed bikes with internally geared options. A belt drive bicycle makes for a great commuting option because of their cleanliness and lack of maintenance.
Folding bikes have long been a favourite of commuters. Check our guide to the best belt drive electric folding bikes for the perfect commuter ebike. I've been using folding eBikes for many years and the belt drive system is the perfect solution.

Chain versus Belt Drive Bikes
Is a belt drive or chain better for a bike? Despite the many advantages outlined of a belt drive bicycle, the more conventional chain continue to dominate the market. Belt drives are compatible with the majority of bikes subject to frame modification. Chains make more sense for those on long treks with a conventional chain much simpler to replace while somewhere remote. The conventional chain will be part of the furniture for the foreseeable future.
---
Cost Considerations of belt drive
Due to the smaller volume of bikes available and the nascent technology the price of belt drive bikes continue to be high. Gates carbon belt drive system carries a premium which covers the extra design effort, a belt splitter and the belt itself of course. Hopefully it never wears out in your tenure but if it does then a replacement will set you back around 5x that of a conventional chain solution.
The advantages and disadvantages of belt drive bikes hopefully help you decide if one will be right for you with your next n+1 bike purchase.
The Top 3 Belt Drive Bikes
Priority 600X Adventure
This is one of the finest bikes I have ever ridden. Build quality is immense on this huge belt drive mountain bike. Fitted with the Pinion 12 speed mid mount gear box and the Gates CDX carbon belt drive this is a brilliant alternative to a electric mountain bike. The only down side is that they are only available in North America currently. We are continuing to work with Priority Bikes to see if we can't get them in other regions.
Buy it now – Priority 600x Adventure $3500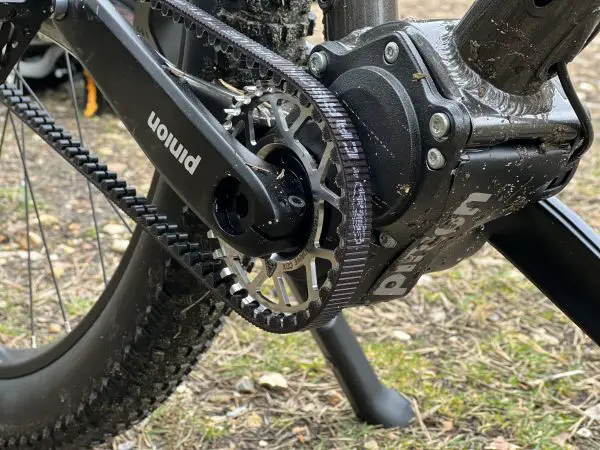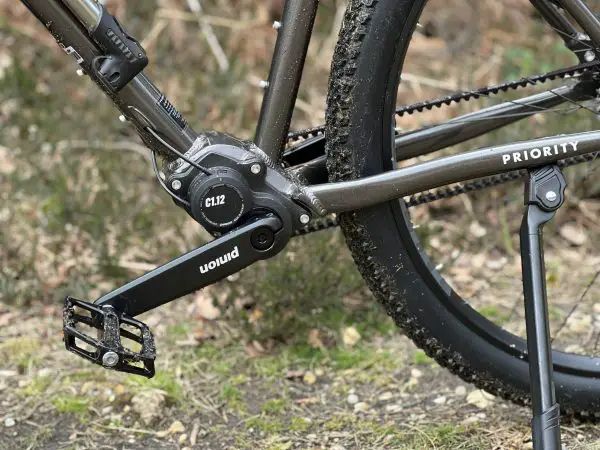 Tenways CGO600s
The Tenways CGO600s is a single speed belt drive eBike. I rode this bike for the first time last year and have been returning to ride it ever since. It continues to be a reliable option that is regularly mistaken for a normal bike with the battery cleverly masked in the down tube. Easy to ride and effortless with the carbon belt drive.
Buy it now – Tenways CGO600s belt drive eBike for £1399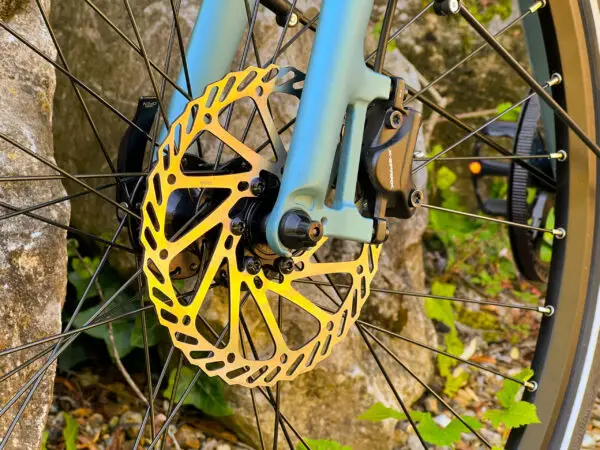 Boardman URB 8.9
The Boardman URB 8.9 offers a huge amount for the money. Lightweight frame. The Boardman uses Shimano Nexus 8 speed groupset with Gates CDN carbon belt drive. Boardman have made use internal kit to finish the bike that is no bad thing with some history now in bike manufacture.
Buy it now – Buy the Boardman URB 8.9 from Halfords for £875.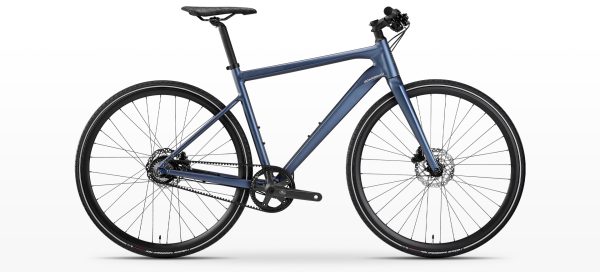 ---
About the Author
---
Follow up on Social Media
---
Subscribe now
Join our mailing list to get notifications on new articles and the latest discount deals we have been able to secure. We work with over 200 manufacturers of swimming, cycling, running and triathlon kit to get you the best deals.