In this weeks blog we have a guide to the Gates Carbon Belt Drive. A solution that is popular in many belt drive bicycles currently on the market.  This insight follows our article on the 10 of the best carbon belt drive bikes you can buy where most of the bikes used this system.
About the Gates Corporation
The Gates Corporation as the name would suggest are a firm with global HQ in America. They are a leading manufacturer of some very clever transmission solutions which includes the bike belt drive. They work across a number of industries not limited to cycling including agriculture and construction. Gates has been around over 100 years offering its drive train expertise to the world since 1911. The Gates Carbon Drive belt is their revolutionary cycling innovation which we cover in this article.
Growing market for belt drive systems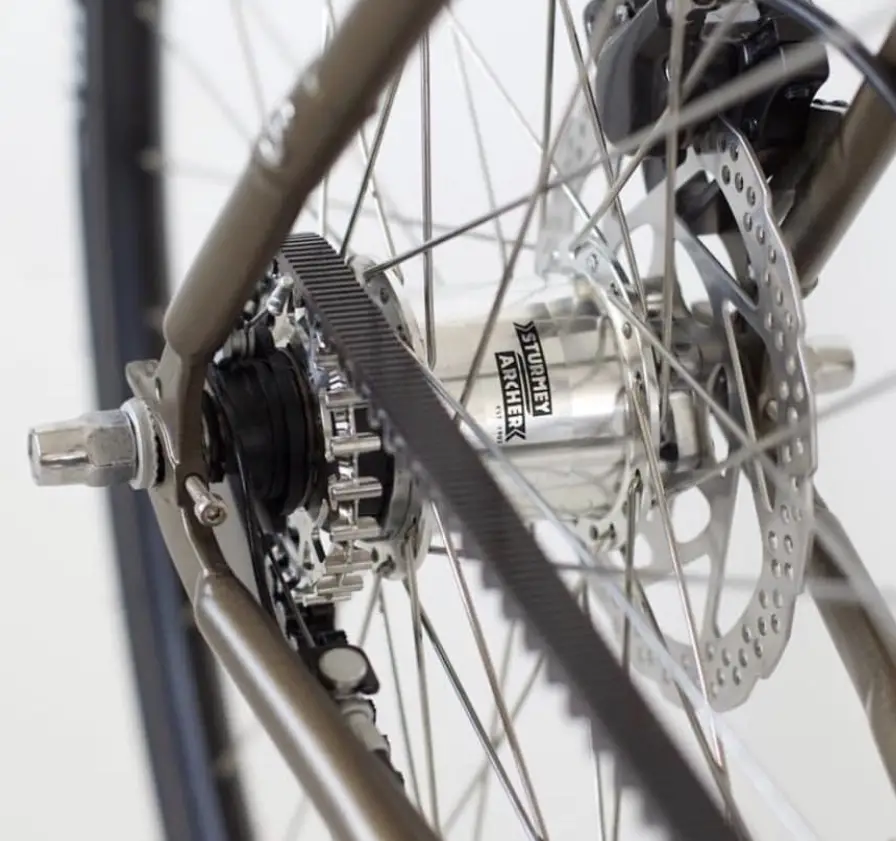 The gates belt drive solution has a wide market and it is growing. There are instances of the gates belt drive appearing on mountain bikes, City bikes, Road Bikes and electric bikes. The big sell from Gates is helping you go further, faster. Stay free from rust and grease; and, get a smooth, efficient ride with the strongest drive options on the market. Check out our earlier blog on advantages and disadvantages of belt drive bikes for more on this.
Belt Drive Construction
The carbon belt itself is a series of nylon teeth that are reinforced using multiple carbon fibre cords. The belts are then paired with stainless steel cogs and durable alloy chain rings for installation onto a range of bikes. This system results in a super tough chain alternative that will amongst other things handle temperatures ranging from -65°F (-53°C) to +185°F (+85°C).
Gate Drive Belt Drive Models
CDX: High-Performance
The CDX High-Performance belt drivetrain modek is the most common belt system on many bikes in the market. In particular this model is most popular touring and adventure bike types. The system has 16 belt lengths, 7 front sprocket sizes and 8 rear cog sizes to permit widest range of drive ratio options.
CDX: EXP
Gates recently released an oversized version of the CDX: High performance drivetrain that has 25% more surface area. The product was designed to get better range and durability. There fewer variants than the high performance system with five front sprockets and 4 rear cog variants available.
CDN: Urban
This is the entry level carbon belt drive system from Gates. The CDN: Urban drives down the costs for bikes with belt drives with a solution in the €500 complete price range. These products are designed for the 'casual rider'. The belt system is not approved for use on mountain bikes, mid-drive eBikes, fixed gear bikes, or high mileage trekking/touring bikes.
Gates reaches 10 year milestone
Gates belt drives for bikes has been around for over a decade celebrating 10 years of success in 2017. The early prototypes of Gates belt drives were first seen at Eurobike in 2007. The Nicolai hard tail mountain bike featured the carbon belt drive that attracted many spectators.
Since 2007, Nicolai has become an important Research & Development partner with Gates. They have helped to push belt drive designs, frame
engineering and component integrations. At Eurobike 2008 won a Eurobike Gold award with the Five Star bicycle, a singlespeed with a Gates belt. The judges called this unique fixie "a winning solution."
A decade after launching, Gates Carbon Drive belts are being used on an increased variety of bikes. The emergence of electric bikes in particular with innovation and investment in research a perfect partner for the gates belt drive. Gates Carbon Drive is now used by approximately 500 bike brands worldwide.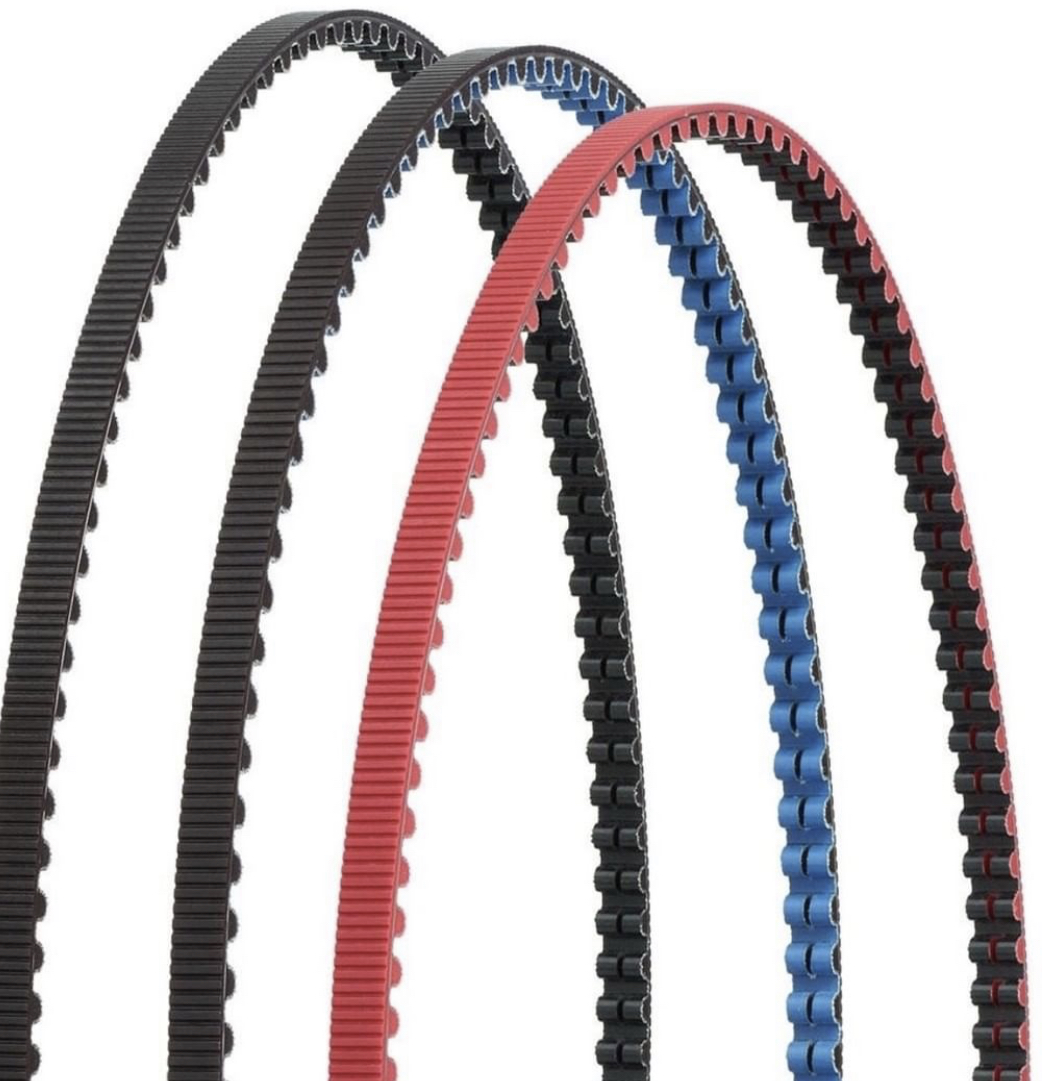 The Carbon Drive have also introduced a number of colour options with Red blue or black fabric linings. Couple this with more than 32 belt options the system has an answer to meet the needs of most bike types. The internal gearing hubs have also expanded with solutions from Shimano, NuVinci, Rohloff and Sturmey-Archer, Pinion, Bosch, Bafang, Brose, MPF, Go SwissDrive and many more.