Often forgotten by triathletes, nutrition is as important part of racing and training. Here are 7 Top Nutrition Tips for Triathletes to build nutrition into your day to day training and race preparation.
Introduction to Teresa
First of all I'm not a nutritionist, but I am passionate about eating right and getting the most out of my time and efforts in training and racing. My Blog here is simply my findings and not in any way nutrition advice. Please do seek professional advice if you have any conditions, allergies or concerns in any way.
I've been running for 10 years and took up triathlon 5 years ago. In that time I've gone from a local Sprint distance to racing 70.3, qualifying as part of GB Age Group team and for the Ironman 70.3 World Championships as an age grouper. I've no doubt that a good diet and focus on nutrition has been a big part of my triathlon journey and successes.
I have some important goals coming up and focusing on nutrition has recently gone up my list of areas to focus on to help support that progress this year and beyond.
Why is a good nutrition plan important for Triathletes
We all know your body needs fuel to survive, but could what you eat really make that much difference? I wanted to understand more, so starting researching, reading books and talking to different athletes for advice and guidance. It turns out it's pretty important if you want to get the most out of every training session and perform your best on race day.
After all, food is our fuel. Without the right fuel our body won't perform at its best.
---
>>> Kendal Mint Cake Energy Gel Product Review
---
My 7 Top Nutrition Tips for Triathletes
ONE
Keep a food diary
Keeping a food diary is an important place to start. For the first couple of weeks, note down everything you eat and drink. You could use an app like MyFitnessPal (myfitnesspal.com) which makes logging food a lot simpler. This will not only tell you what sort of food types you're are eating, but more importantly make you more conscious of what you are eating.  This will form the basis of understanding of how to make changes to improve.
TWO
Cook from scratch as much as you can
I know, busy life means cooking from scratch adds time to your day, but honestly it doesn't have to. Most pre-prepared food contains ingredients which we wouldn't use at home, so cutting down on these is a big step to a better quality diet. There are plenty of recipes out there which are quick and easy. Tasty salads for summer and home made soups for winter which take just minutes to prepare. I also batch cook, left overs are no fuss food, so why not cook extra and either freeze or have the following day. Once you get the hang of it, it's easier than you think.
THREE
Limit your alcohol intake
Boring I know, but alcohol is calories you could do without. It's also quite dehydrating. I'm not suggesting you cut it out completely, but perhaps limit to one glass just at the weekends. I would however recommend cutting it out in the week running up to a key race. 
FOUR
Don't get too hung up on calories
I'm not someone who has struggled with weight, but I also know extra weight isn't going to make things easier on the bike or the run. But focussing too much on counting calories will likely mean you cut out carbs which are the one thing we do need to support our training and racing. If you focus on eating good quality home cook ingredients, you know what you are eating. 
I try to focus on weighing ingredients to make sure I'm keeping to a portion size. I also drink water with my meal which not only hydrates you, but helps fill you up. Likewise protein is quite often billed as good for muscle recovery, but it also fills you up and for longer than heavy reliance on carbs, so think about meat, fish, seeds, beans and nuts in your diet too.
>>> Nourished Personalised Nutrition Vitamins Review
FIVE
Read books and use recipes
I'm an ok cook but not very creative. I started to read books to understand what my body needs and the sort of ingredients which would give me that ideal balance for different phases of my training and racing calendar. There are lots of good books out there, with and without recipes. They all focus on slightly different things, racing, training, weight loss, quick and easy etc. Have a browse and see what suits you. These are my favourite books, one very focussed for women and the other from who I consider the best nutritionist advice/recipes for cyclists and triathletes.
Stacy is a Physiologist and Nutritional Scientist who specialises in understanding the differences in the sexes. This book explains why we are different and offers recipes, strength exercises and general advice particularly for women allowing us to harness our strengths.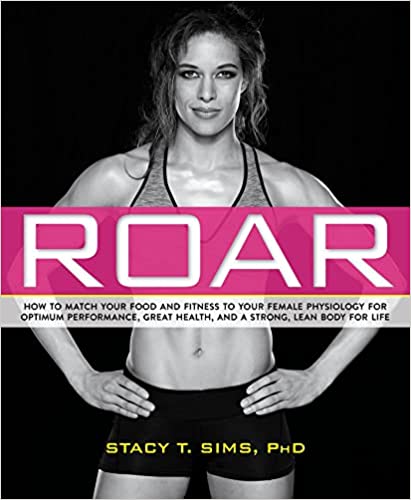 Alan was a Michelin starred Chef but also a multiple world and European age group champion duathlete. He brings together his passion for food and his extensive knowledge of running and cycling into this book which is largely recipes but also contains advice on nutrition throughout the book. I use these recipes every day.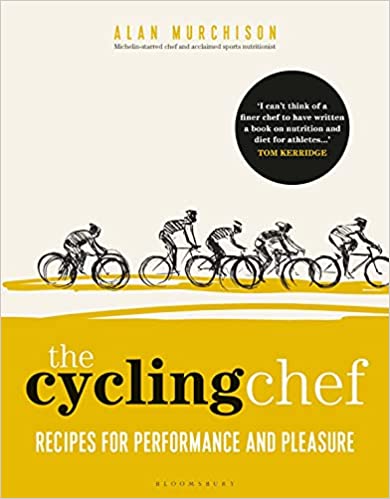 SIX
Make your own healthy snacks
I'm addicted to chocolate and anything sweet, so was keen to find healthy options which actually fuel my performance after as much as during. No matter if your craving is savoury or sweet there are some really good recipes out there for fuel based snacks and not just junk. Personally I use traditional gels and drink during training/racing, but after I prefer to use home made snacks. Anything from seeded flapjacks to chocolate muffins. I make a weeks' worth on a Sunday an use them mid-morning or mid afternoon as a no guilt snack.
>>> Homemade Triathlon Flapjack Energy Bar Recipe
SEVEN
Importance of Race Day Preparation
You've put all that effort in training, it's really important to make sure you load your body with as much pre-race fuel as possible to make your day the best. This is particularly important in longer distances, but really at any distance important. Loading your body 2 to 3 days out with good carbohydrates allows your body to store this for use on race day. Carbohydrates such as oats and rice and really good for this loading.
Equally important is to think about what you are eating 24hrs out. This is not the time to try new food or recipes. Stick to what you've had before and what sits well with you, but gives you those extra carbs. I personally eat a homemade rice pudding, the day of and the day before race day. It's simple, but tasty and I know will fuel my race. Make sure not to eat your breakfast too close to race start, usually 2hrs ahead is ideal.
Lastly, never try anything new during racing. Practice your race nutrition in training and stick to what works for you. It's really tempting to take on course nutrition provided by the organiser, but unless you've practiced this could be detrimental to your performance. Even race nutrition sponsors advise this!.
---
Summary of 7 Top Nutrition Tip for Triathletes
Nutrition really is often the forgotten discipline, try to think of triathlon as Swim, Bike, Run, Transition and Nutrition. All of these should be practiced and trained for to get the best out of your training, recovery and performance. 
However, food is for pleasure not just for fuel. Just like training you have to love the food you eat, not for it to become a chore. 'A little of what you fancy' is absolutely fine, but try to make what fancy something new and healthy too. If you take this approach you will be surprised what a difference it makes.