In the first of a series of blog articles we are dedicating this weeks blog to an article on how to improve swimming technique – 10 top tips triathletes swimming.  I have been swimming competively for the past 10 years and it is my favourite triathlon discipline. Through my swimming training and coaching I have compiled this list of 10 tips to help you improve. These are not just general swimming techniques but tips specifically for triathletes swimming.
---
List of the 10 Tips on How to Improve Swimming Technique
---
USE A PULL BUOY
1 – First of my tips on How to Improve swimming technique is use a pull buoy. Swim with a pull buoy when doing your laps to help you replicate a more wetsuit centric swim while you are still hiding indoors in the chlorine water.  The pull buoy will create added buoyancy in your legs creating more of a flat swimming profile allowing you to concentrate on your stroke and reduce the kick preserving the legs for the bike. I like a pull buoy, I prefer using buoyancy shorts which you can find later in the list.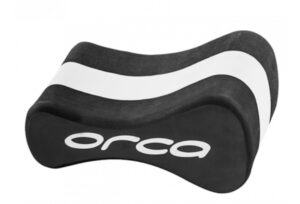 VARY YOUR SWIM SETS 
2 – Vary your swim sets rather than hitting the pool time after time and putting down 50 laps before you get back out again.  If all you are doing is seeking to trim seconds off the same swim session you will struggle even if making multiple trips a week and putting in the hours.  Work on some distance sets managing the perceived effort mixed up with some sets where you do repetitions with rest intervals.  Variety really is the spice of life! I really find this needed to keep motivated. There are so many barriers to swimming and I find having something to look forward to makes me more motivated.
USE AN OLYMPIC POOL 
3 – Find a full sized Olympic pool and try your hand in a 50m pool.  The longer pool will allow you to truly settle into your stroke and will disrupt your 25m rest cycles where you have become settled into a stroke to turn ratio.  The longer pool will give you more of a shot when it comes to open water swimming and their are no sides to grab onto for a breather.
REDUCE YOUR SWOLF SCORE 
4 – Focus on reducing your SWOLF score rather than your CSS.  Marginal gains in speed in the pool can be at the expense of energy retained for the latter phases of the triathlon.  Focus on reducing the number of strokes you are taking to swim each lap and improve your efficiency rates building for a full race.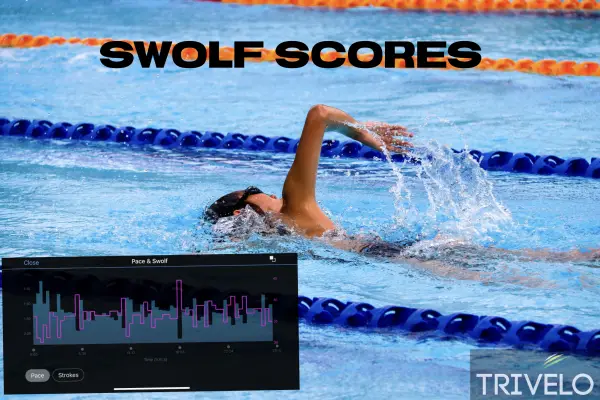 INCLUDE BACK STROKE IN YOUR SWIMMING 
5 – Finish every session with 50 metres of back stroke not to help you go quicker but to help your body cool down and reduce the likelihood of any injury.  It might sound simple but trust us this is one of our Top 50 Triathlon Training Tips.
BUY A PAIR OF BUOYANCY SHORTS 
6 – If the budget will allow get a pair of buoyancy shorts to replace the pull buoy.  This will give the same benefits as a pull buoy but allows you to maintain your kick and a more natural swimming stroke while getting a flatter swimming profile.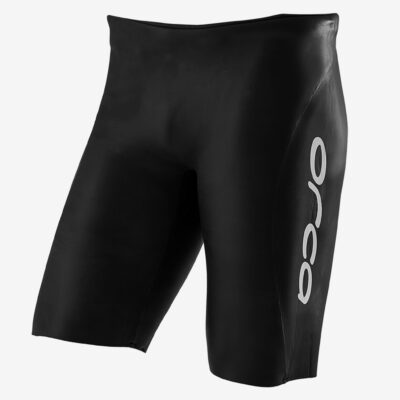 ---
LEARN TO SWIM WITH BI-LATERAL BREATHING 
7 – Gain confidence to swim with bi-lateral breathing practicing in the safety of your pool during your training.  If you only swim breathing on one side in open water this can make it harder to swim in a straight line.  Bi-lateral breathing helps you to hold your line more effectively and even out your stroke.
PRACTICE DRAFTING 
8 – Practice swimming close to a leading swimmer to get used to benefitting from the water disturbance of a swimmer in front so you draft them and can maintain your pace with less energy. You must stay close to the swimmer and literally tickling their toes in order to realise the full benefits of drafting.  This could allow you to maintain the same pace while using 10-15% less energy so vital for the latter phases in triathlon.
PRACTICE YOUR SWIM START 
9 – Open water starts in a pool.  It is hard to replicate the chaos of a swim start in a large triathlon field with hundreds of other swimmers all battling for the shortest distance to the next buoy.  What you can do is replicate the start from a stationary position where you are vertical and treading water.  Head to the deep end and tread water for 30 seconds to then accelerate hard to the other end of the pool repeating this a number of times.  This will give you experience in the hard kicking start of the swim and shifting your body from vertical to horizontal.
---
TRY YOUR WETSUIT IN TRAINING 
10 – Final tip in my list of how to Improve Swimming Technique. Make sure you try your wetsuit before you race in it. Don't leave your first swim in your wetsuit for your A race and make sure you factor in some training time in your wetsuit.  Ideally as above in open water but in reality in any conditions to get the feel for swimming in your wetsuit and the mobility you will have.
If you are not sure on the best wetsuit to buy read our guide to the 15 best triathlon wetsuits. An updated list for 2023 with reviews, ratings and best prices.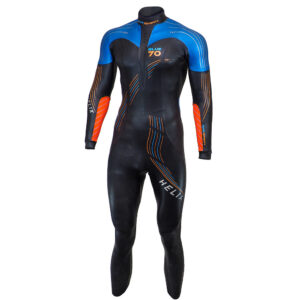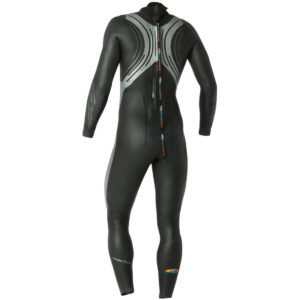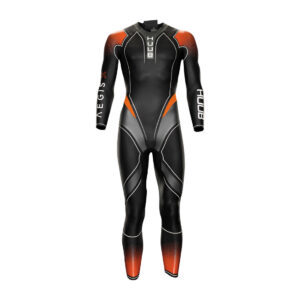 ---
About the Author
---
Follow us on Social Media
---