We have been looking into the worldwide shortage of bicycles and why there are no bikes in stock. Lots of people come to Trivelo looking for bike buying recommendations. We have a panel of over 100 experts to help us compile these lists and recommend bikes to buy. At the moment almost all bikes are sold out and bike shops are empty. Why?
Coronavirus is the obvious and short answer but what is the real reason behind this shortfall and when will it end. To get to the bottom of why there are no bikes important to understand who supplies bikes and where they are made. We have pulled together the information from various sources and engaged with suppliers and bicycle vendors to understand where we are and what happens next.
Top 10 Biggest Bike Brands Worldwide
The following is a list of the 10 biggest bike brands worldwide based on annual global revenue for 2019.
Giant Bicycles
Trek Bicycle Corporation
Cannondale Bicycle Corporation
Specialized Bicycle Components
Scott Sports
Canyon
Orbea
Ribble
Cicli Pinarello
Cube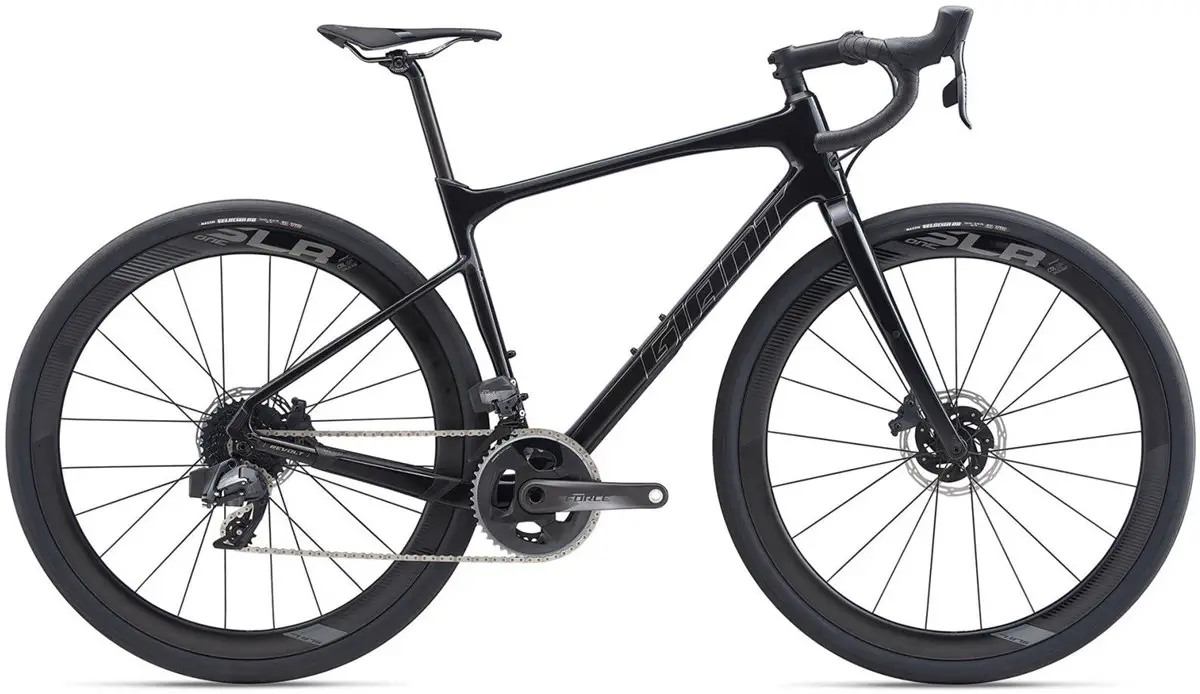 Top 10 Bike Manufacturers Annual Revenue 2019
| | | | | |
| --- | --- | --- | --- | --- |
| Manufacturer | Global Revenue | Employees | Global Headquarters | Manufacturing Factories |
| Giant Bicycles | $2.1bn | 6,550 | Taiwan | Taiwan, Netherlands and China |
| Trek Bicycle Corporation | $1bn | 1,800 | USA | Netherlands, Germany, Taiwan and China |
| Cannondale Bicycle Corporation | $820m | 499 | USA | Taiwan, Netherlands and China |
| Specialized Bicycle Components | $685m | 1,500 | USA | Taiwan |
| Scott Sports | $280.3m | 1000 | Switzerland | Taiwan |
| Canyon | $180m | 850 | Germany | Germany |
| Orbea | $100m | 1,000 | Spain | Taiwan, Portugal |
| Ribble Cycles | $90m | 170 | United Kingdom | United Kingdom and China |
| Cicli Pinarello | $68m | 50 | Italy | Italy |
| Cube | $50m | 450 | Germany | Germany |
Of the top 10 bike manufacturers 7 of them are dependent on Taiwan and China for factory locations. Both of these locations are East Asia based and are under the same shipping restrictions. This manufacturing hub is key to the story of why there are no bikes in stock. Understanding the way the key bike manufacturers build bikes is relevant for who will be best placed to respond to the current challenges.
Data sourced from Owler, Forbes, Company annual reports, Dun & Bradstreet, Bloomberg.
How much have Bike Sales increased since COVID-19?
Bike demand in 2020 has seen a huge increase during the first half of the year. This trend has been seen across all geographies.
Since March 2020 Forbes reported that bike sales in the UK doubled in April for bikes under £1000. While bike sales for expensive bikes have dropped overall bike sales are still up 60%. The data was compiled from members of the Bicycle Association. Wiggle one of the biggest sellers of bikes in the UK reported a 192% increase in sales for April and May 2020.
The Financial Times reported an even larger surge in France where the increase was 350%. Europe has traditionally been a heavy consumer of bike sales but the increase in sales has not been limited to this continent during 2020.
The NY Times in May reported that bike sales in the US were double usual number for the month of March when the first real impacts of the pandemic were present. The Brooklyn Bicycle Company experienced an increase in 2020 of 600% compared to 2019. The result was that as early as April bike shops in the US were running out of stock.
Why have bike sales increased during COVID-19?
Fears and restrictions over using public transport have lead more people to adopt cycling than before. The Guardian in the UK provided the rationale that government advice coupled with fear of using public transport resulted in more people than ever buying bikes.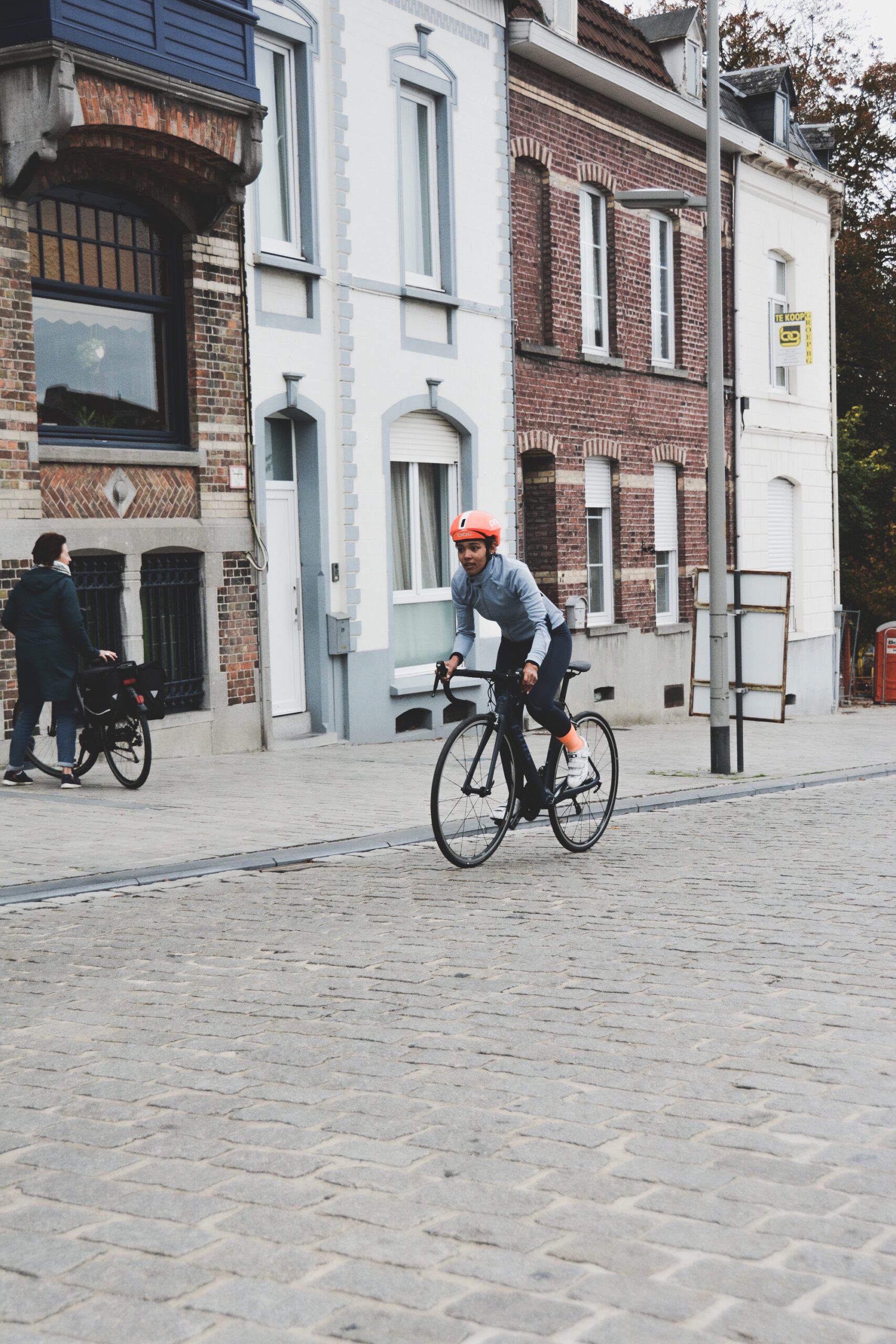 In every country that has been subject to a lockdown the restrictions on travel resulted in huge reductions in cars on the roads. This vacuum of vehicles created perfect conditions for cyclists on quiet roads inviting people to safely venture onto cycling more than ever.
With offices closed in most areas due to not being able to adhere to social distancing and increased cleaning controls more people are working from home than ever in history. This volume of home working creates more opportunity for people to consider fitness with running and cycling adopted by many new adopters. This cycling increase resulted in bike sales in particular for bikes priced £400 – £1000.
Problems in bike manufacture
The supply chain for bikes relies heavily on the Chinese factories that produce bikes. China accounts for 35% of global manufacturing with bike production arguably more than this. With the bulk of the Top 10 manufacturers relying on China for production this supply chain has been heavily impacted. Statista reported that fabricated metal products (that includes bikes) produced 27% less than planned for quarter 1 as the COVID restrictions first impacted production.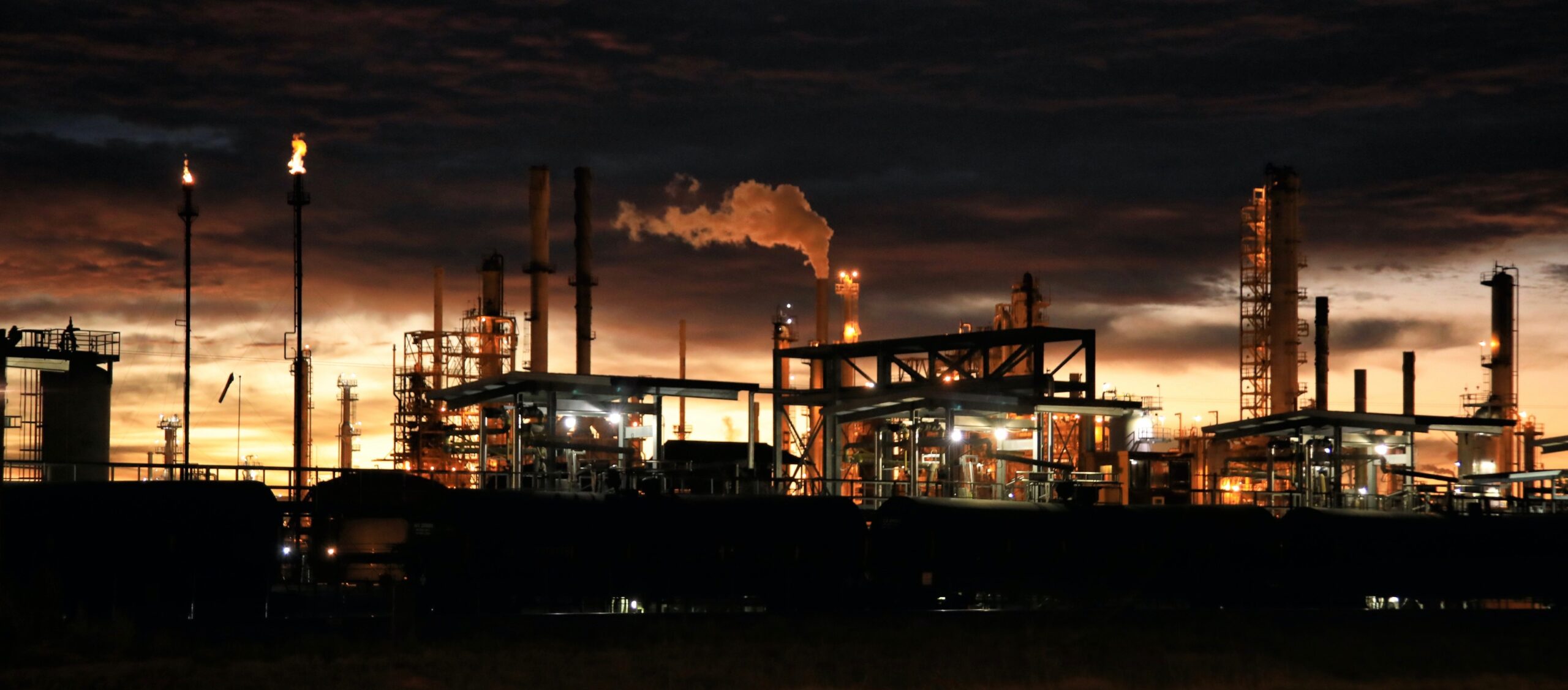 With quarantine conditions in China through Q1 of 2020 the factories production volume was greatly reduced. This has been coupled by renewed trade complexities between China and the US which coincided with the Pandemic pushing bike manufacturers to consider diversified production facilities beyond China. These challenges to bike production was reported at the end of March in Forbes following investigations.
In April China reduced the lockdown conditions with factories all resuming production and a return to work. This resulted in an increased production month as they worked to recover the deficit from Q1. Since this date production volumes have resumed in China working to recover this shortfall in production from Q1 2020.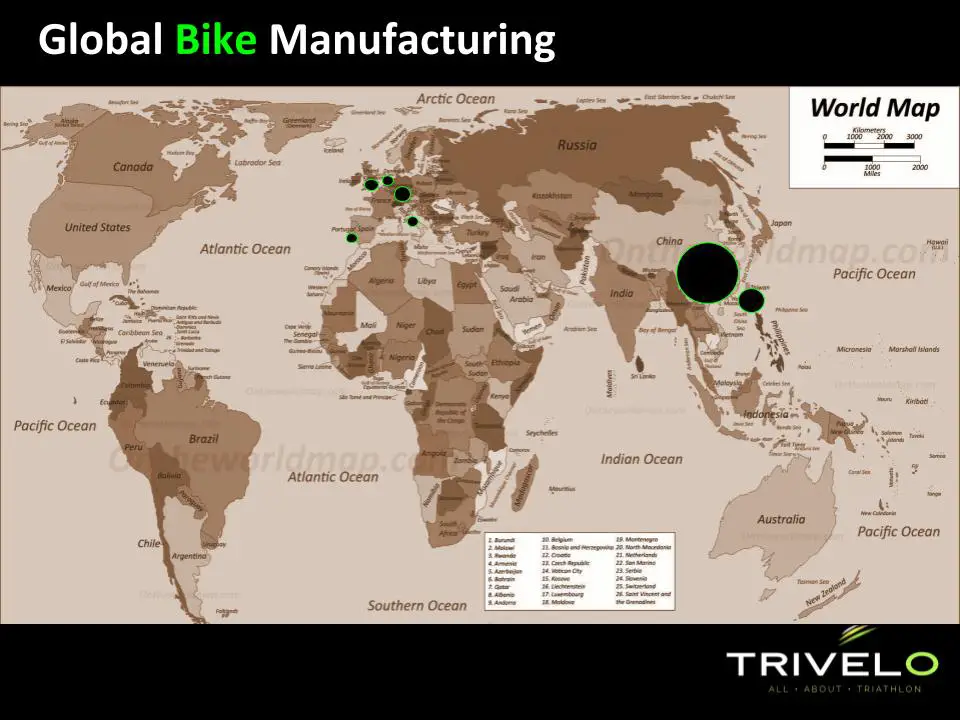 With bike sales increased during Q2 of 2020 the demand for increased supply has put further pressure on this supply chain. A supply chain already working to recover from a deficit on production volume from the start of the year. All of this has resulted in not enough bikes coming into the retail pipe the first half of 2020.
Problems in bike distribution
With the bulk of bikes currently manufactured in China they are subject to shipping times. This is contributing to challenges in supply of bikes. The bulk of Trivelo audience is based in the UK and North America so our focus of delivery timescales focuses on these regions. Normal shipping of bikes from China to United Kingdom takes 6-8 weeks door to door. Normal shipping from China to the US varies depending on location in US but is generally 5-6 weeks.
During the Coronavirus pandemic ports have been impacted with reduced staff and restrictions. These restrictions have impacted timescales extending the usual timescales for shipments to be received in ports. During the height of the crisis some ports were not accepting any freight at all creating delays and uncertainty on future shipments. This also affected usual practices of crew needing medical attention from port authorities. This put pressure on shipping firms to reduce service volumes meaning fewer bikes able to be shipped. These challenges mean the production back log has a smaller funnel to reach customers.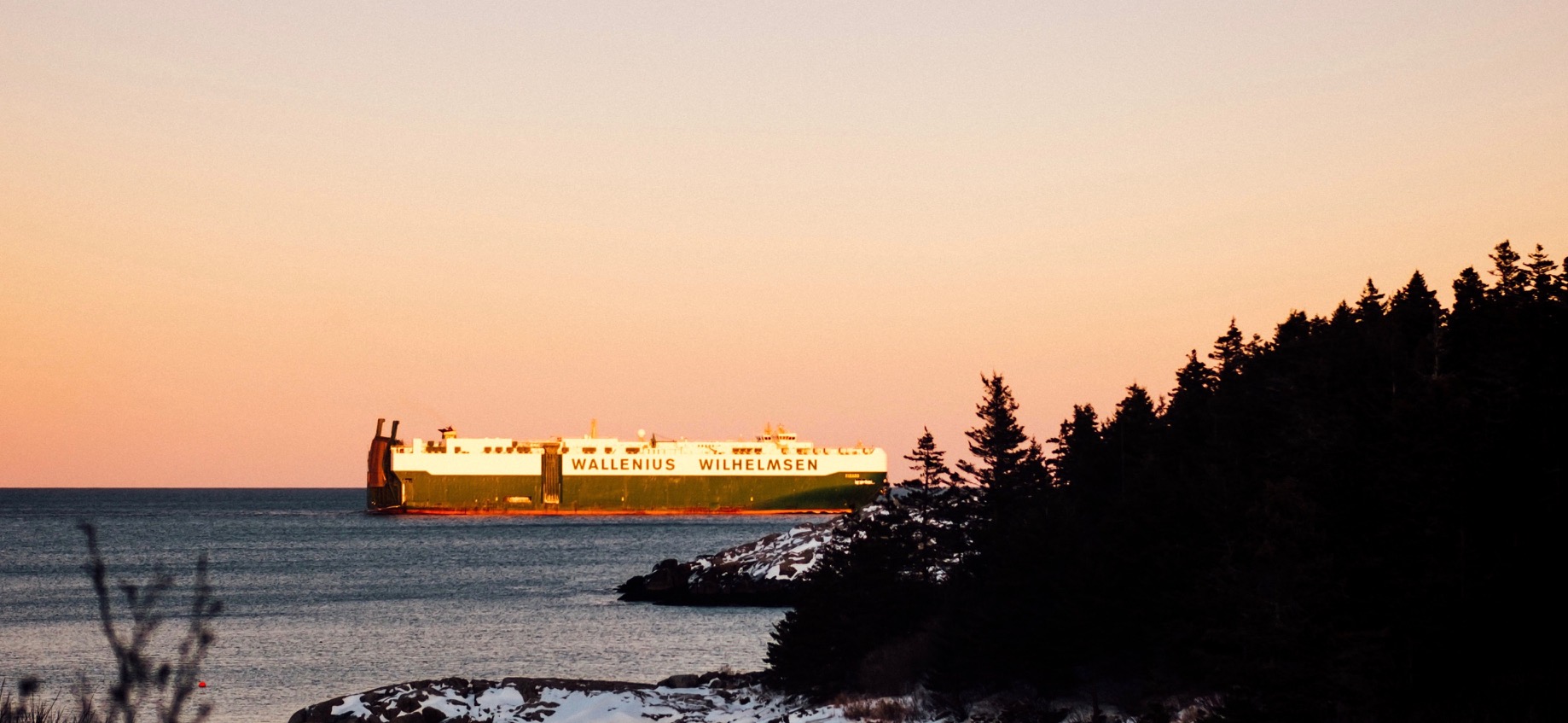 The return to normal production levels during April is therefore impacted by longer delivery times with smaller capacity. Result is a build up of shipping times to get to normal stretching out into months. Bikes can't reach end customers in normal timescales.
When will bikes be available?
Having outlined why there are no bikes in stock when will there be bikes available? The perfect storm of increased demand and reduced supply has affected all of the main bike manufacturers. We engaged with all of the manufacturers and a number of the main sales outlets to get their direct input on when they expect to have stock back out with vendors.
With normal bike sales in the US being around 20 million (information from Statista) averaged out it means 5 million units per quarter were sold. UK figures for the same period not very consistent but based on historic trends is around 3.5 million units. Averaging out as 875,000 units per quarter. The figures give some context to the spike in sales during Q1 and Q2 through 2020.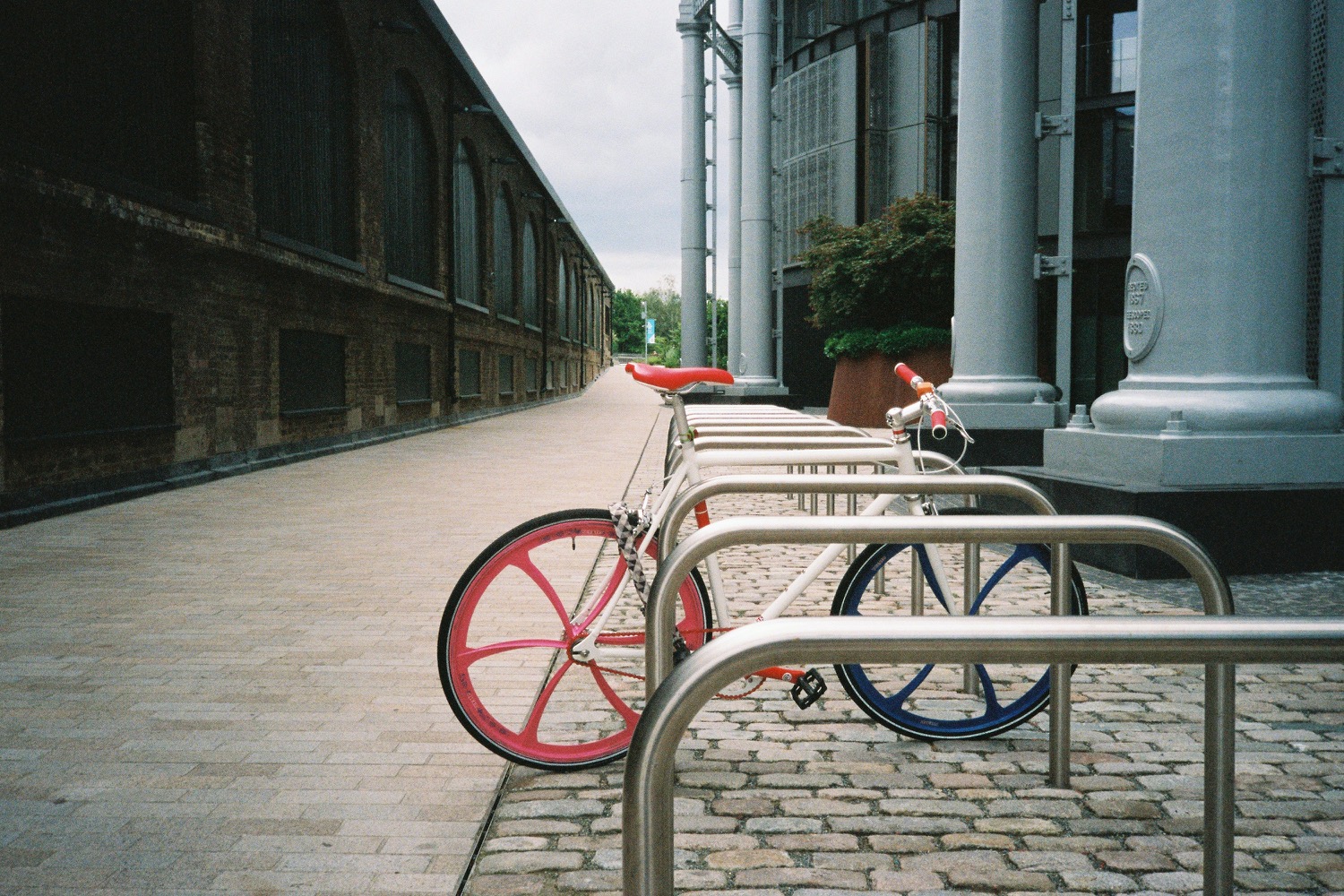 Based on the 2019 sales figures and reported increases in 2020 it means that in the US where sales had doubled through March, April and May it would have resulted in an extra 5 million bikes being sold above anticipated forecasts. In the UK using the same logic there would have been an additional 875 thousand bikes sold. This increase in sales corresponded with the same period where bikes were not being received from East Asia following the factory shut downs from December through to March. This being the delays in shipping as bikes sea shipping times being 5-8 weeks. Result being no bikes in the shops.
The likely result is if market conditions prevail it could take at least 6 months for supply to recover to pre-COVID levels with stock in shops. This could mean that for high demand bikes you make not see them back in stock until 2021.
How are major manufacturers responding?
We approached a number of the Top 10 manufacturers to get their views on the current situation. Enclosed are the responses and we will be updating these as we get further updates.
Updates from Trek Bikes
Trek Bikes provided an up to date response from how they see the world returning to normal for bicycle manufacture and sales.
Like much of the cycling industry, Trek has experienced increased demand for its products while simultaneously managing disruptions to its supply chain. We believe that we are through the worst of the delays and will be fulfill orders much more efficiently very soon. While the current rise in interest in bicycles is promising, one of the most exciting developments of this time has been that in many places, government and city planners are recognizing the need for enhanced cycling and pedestrian infrastructure. If this trend is going to last, and if we want to create a healthier and more resilient populace and future, we must accommodate healthier transportation alternatives for all people.

Eric Bjorling – Director of Brand Trek Bikes
Updates from Specialized
Specialized latest statement on this dates back to the early days of the pandemic and has not been updated.
As COVID-19 spreads—and is now officially a global pandemic—we are taking additional safety measures to protect our employees, retailers, and riders. The health and safety of our global community is our top priority, and therefore, we have made the decision to take swift action to reduce the impact of the virus.

We ask you, as Specialized riders, to help stop the spread of the virus by respecting any riding and travel restrictions in your country, avoid riding your bike in groups, and to think seriously about the risks of a crash and the resources available at hospitals in your area.

Riders can continue to access Specialized bikes and equipment through our retail partners where possible, as well as at Specialized.com. To help support our retail partners, we are providing guidance for best practices in reducing the spread of the virus and are unlocking funds to help cover the cost of additional health- and safety-related materials.

We have directed all teammates in affected locations that can work from home to do so. For any essential teammates that need to work from a Specialized location, we are instituting staggered work schedules to reduce the number of people in the office at a single time, encouraging social distancing best practices, and we've added additional cleaning and personal hygiene protocol in accordance with World Health Organization guidance.

While we support one another through this trying time, we remain more confident than ever in the power of the bike to heal, inspire, and serve the local transportation needs of riders across the globe.

Together, we'll pedal the planet forward.

Mike Sinyard – CEO and Founder Specialized Bikes
Updates from Canyon Bikes
Canyon bikes latest updates on manufacture and distribution of bikes
The situation in our logistics and shipping departments has eased and our teams are working again without any significant delay, despite the continuing security measures. The shipping service providers are also currently no longer experiencing any delays.

Canyon bikes official statement on delays or problems with deliveries because of Corona / COVID-19
Updates from Ribble Cycles
Ribble latest update was shared on 5th August 2020.
Nothing is more important to us than the health and well-being of our team and customers.

Ribble Cycles continues to follow the UK Government guidelines to both restrict the spread of the virus and to protect the health of our team and customers.

We have put protective measures in place across the business and will continue to review our position as required.

We are working hard to increase our operating capacity to reflect the unprecedented levels of high demand that we are currently experiencing. Due to these unprecedented levels of demand, it may take longer than normal to receive your bike, but rest assured that we will keep you informed every step of the way.

To further enhance our online shopping experience at a time when it is not possible to get to one of our retail showrooms, we have made it even easier to get expert advice at home through extended customer service availability hours and new ways of interacting with us.

I would like to personally thank all our team and customers for their ongoing support during this challenging time.

Andy Smallwood – CEO Ribble Cycles
How have bike shops responded?
We engaged a number of major retailers inviting them to comment on how COVID-19 has impacted them and their outlook for 2020-21. Their outlook echoes our conclusions that the supply chain will be recovering for at least the next 6 months.
As lockdown restrictions came into force, it was clear that the cycling industry needed to react quickly to the demands of the UK consumer. At Sigma Sports our strategic approach has included adding new brands to our bike ranges and broadening our stock of various price points & categories. Whilst the demands have caused pain points on the supply chain, we're in a fortunate position to have been able to actually increase our stock holding of bikes. With many 2021 models now being released, we hope that availability will continue to improve into spring '21 but are predicting some levels of strain until as far out as spring/summer '22.

Jeff Mainwood – Head of Performance Marketing Sigma Sports
How have Independent Bicycle Manufacturers responded?
We have focused on the main manufacturers and how their production and distribution channels have been affected by COVID-19. There are also impacts on independent bike manufacturers to consider who have been thriving and responding to meet customer demand. Local manufacturing facilities really proving invaluable but impossible to escape all of the supply constraints on the bike industry.
The covid 19 pandemic brought a mixed bag of challenges to NorthRoad. We saw an increase in sales of around 150%, which was fantastic. However, whilst we had no problem with frame manufacture we did have issues with getting groupsets and finishing kit. As a result we have expanded our supply network and worked with customers to offer alternatives. As each bike is individually specced we have been able to provide finished products in a similar time frame as before the crisis.

Ian – Founder NorthRoad Cycles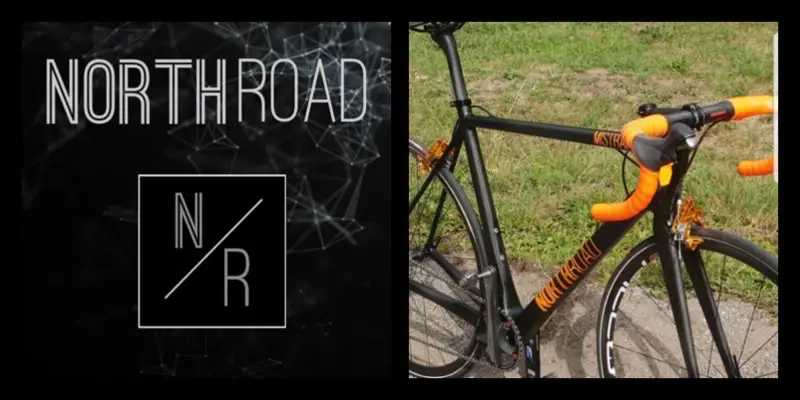 Read more cycling articles from Trivelo to get further insight.