Triathlon is a sport of 3 disciplines. 4 if you include the complexity of a transition. While I have been a runner longer than a triathlete it is the discipline I find hardest to stay motivated for. Enclosed are my 15 Top Triathlon Running Tips – How to stay strong to the finish
Listen to your heart when training
1 – The first tip from my 15 top triathlon running tips. Use a heart rate monitor. It is something I have recommended previously for the bike and in the run it is no different. By monitoring your heart rate while on the run you have a method to understand which training zone you are in. The key here is not to leave yourself running in Zone 2 for your whole run where you are not pushing yourself enough. Equally a full run in zone 5 will be pushing your body to breaking point and at risk of injury.
Monitor your stride length when running
2 – If you use a watch such as the awesome Garmin Forerunner 965 (my current favourite multisport watch) then you can track your stride length. This is valuable as it helps you understand how much you are "striding" out. If you consider your expended effort rate it will not vary dramatically with stride length. So, if you can put an extra 5cm on every stride you are taking less strides per run. Your effort to deliver this will be unchanged but you will be covering more ground faster. It may feel funny. Which may translate into some discomfort but you can train your body to adapt to this. Muscle memory can be achieved in under 4 weeks. We aren't advocating you stretch out with 2 metre stride lengths unnaturally but find an extended comfortable stride.
I am over 6 foot tall but struggle to maintain a decent stride length above 1.2m. You need to balance this with cadence and keeping a quick pace to your stride.
Keep Variety in your running routes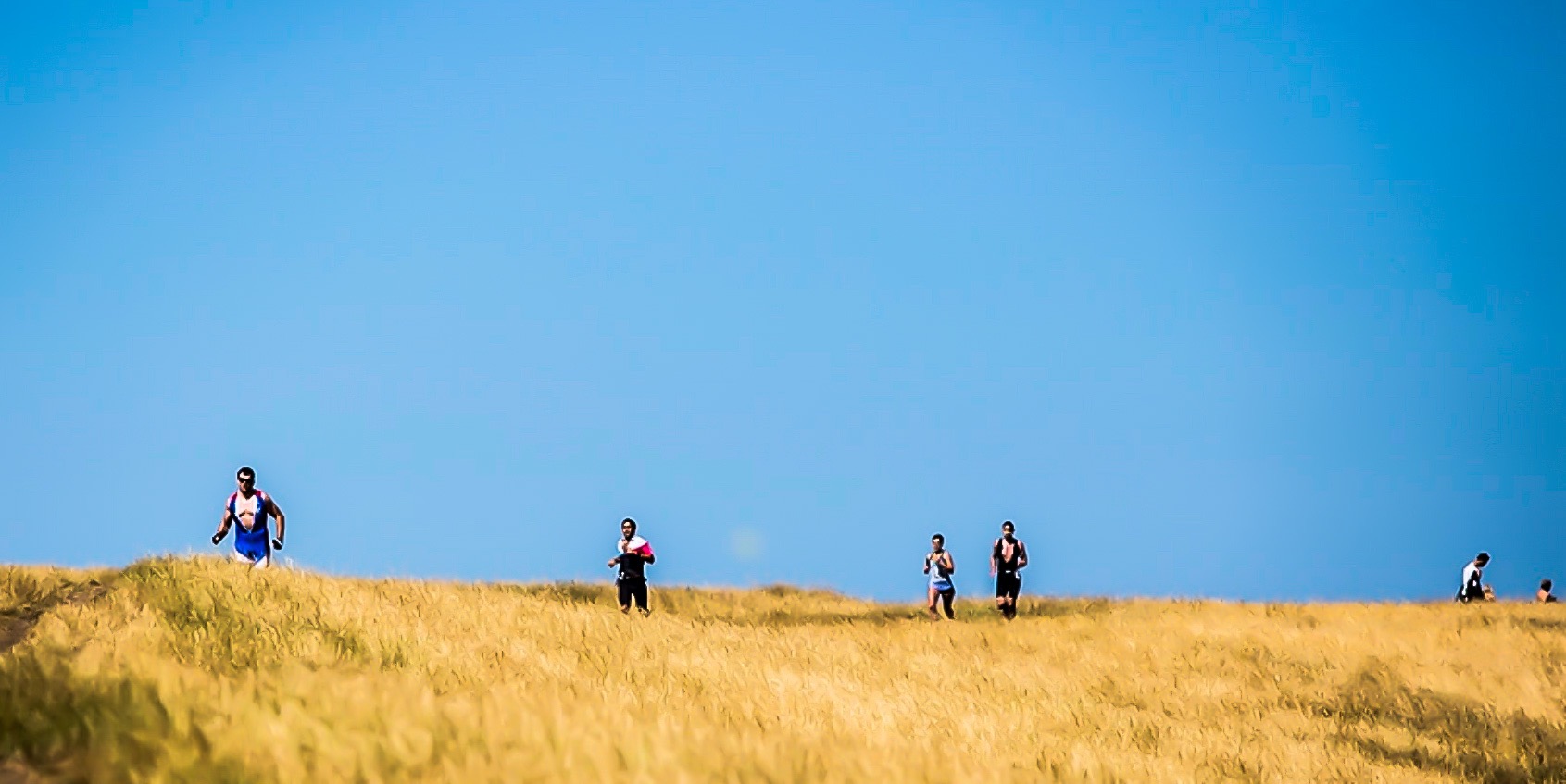 3 – Few triathlon races have the same course so the same should be for your training. If you run every session over the same course your body will become comfortable in that distance and course. When you come to race and the elevation or surface changes it can throw your run. Keep variety in your course to develop strength and increase your race day performance. I recently raced in the Croyde Ocean Triathlon where the terrain is varied from sand to gravel and some serious climbs and descents. My training hadn't matched this and I suffered.
Work on negative split runs
4 – If you can work to drive a faster finish than start to your run. A negative split means you run the second half of the run quicker than the first half. This might mean deliberately running the first half slower to achieve it but ultimately it will help you build distance and speed into your overall run.
Don't make every run a flat out pace
5 – Running every training run like it was your last ever race can mean that you push your body too hard. It can also mean that you become demotivated as you perpetually seek to go faster in each and every session. Include slower paced, longer distance runs into your running where you have less focus on the pace.
Run with your arms
6 – Running isn't all about the legs. When you run the motion of your arms also affects the pace and effectiveness of your running. The cadence of your legs is heavily affected by the pace of your arms. The same is true in reverse for swimming. The natural flow of your body means to run efficiently and quickly consider your arm swing and motion. Keep the arms moving and tune into the pace of your swing. Quicker arms, quicker legs. This is key to part of your running form.
Vary the time you run at
7 – If you are a morning runner who likes to run before breakfast try a lunchtime run. Likewise any regular running timeslot mix it up and run at a different time. If you body becomes too adjusted to a specific running at any different time can impact your performance. Keep shocking your body and surprising it with when and where you run.
Focus on Breathing while running
8 – It may sound daft but remembering to breathe while running is key. This is about finding your breathing pattern that works for you. The concept is the same with swimming although in swimming more obvious as you are underwater. While running it is also essential to understand if you perform better breathing through your mouth or your nose. Inhale and exhale using different techniques. Try different approaches until you find what works for you. Most important is that the technique that works for you does not leave you gasping for breathe. You should be relaxed and breathing easy.
Use the right technology to support your triathlon running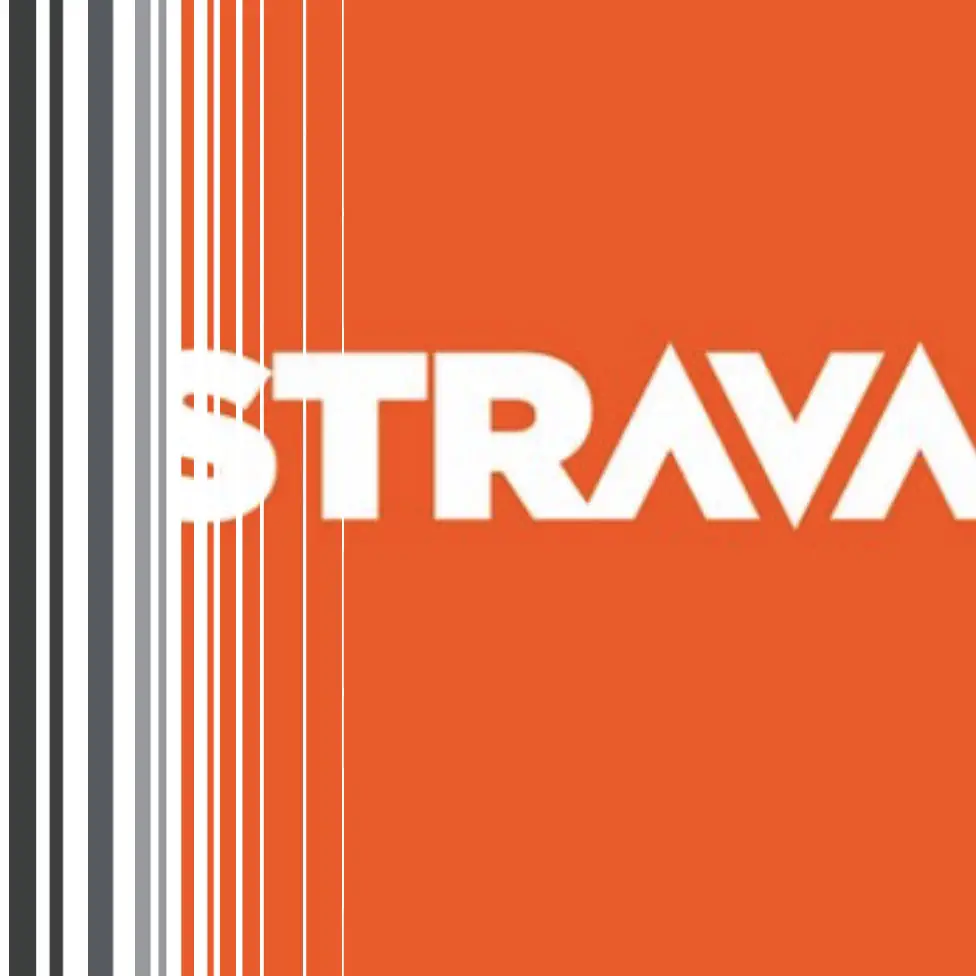 9 – There is a wealth of running apps from Strava, Nike Run Club, Garmin Connect, etc. All of these have their own merits but they offer similar technology that allows you to track your run performance. Tracking your running means you can monitor distances and pace to determine how your running changes. It is also useful to monitor if you are running too much or not enough. Running too much can also be a problem leading to injury if not introduced gradually. My preference is to run with the Nike Run Club app that gives an average run update through my headphones while running. I also capture my running in Garmin as a single place for all my triathlon training which can work alongside Nike Run Club.
If you need more information on Strava then check out our previous blog article with everything you need to know about Strava.
Listen to a Podcast or Audio Book while running
10 – Your run can be a back to nature experience but it isn't always this way. If running around towns and cities it can be less relaxing than a beautiful riverside trail. If running along roads or paths you can find it monotonous and this can result in demotivation. You can use your run time to benefit your mind as well as your body with a Podcast or Audio Book. This can give you added motivation to run as you want to get out there and hear more. If you are looking for a good book suggestion we loved "I'm here to Win" by Chris McCormack. Great storytelling. We did a 100 page book review if you want a bite sized version of this.
Find someone to run with
11 – Running with someone else or in a group is a huge motivator. It motivates you out the door as you don't want to let others down and it drives your performance. Running alone can be all too easy to give yourself an easy run. Others will push you harder than running alone. It also helps break up the monotony of running at times as you enjoy the banter and company of others on your run. If you are part of a triathlon club (use our list of UK triathlon clubs if you are looking) then you have access to free coaching. A 121 coach can be expensive but triathlon club running sessions give you access to qualified coaches for less than the price of a sandwich.
Find a local Sports Physio
12 – Running is tough on your body. Especially if you are heading North of 50 miles a month worth of running. If you want to maintain this then looking after your body will be increasingly important. A sports physio can help to break down damaged muscle tissue with deep tissue massage and flexibility exercises. This is not a one and done solution and something worth maintaining while your running load is high. This coupled with stretching properly will help ensure you look after your body and avoid injury.
Have a Gait Analysis of your running style
13 – We all run differently and displace our weight on our feet in different ways. So why should one style of running shoe be right for all of us? My tread pattern has changed over time as a result of cycling more clipped into my pedals. This has shifted by running gait from pro-nated to neutral. How does a Gait Analysis work? Effectively good running shops has equipment to video and replay your run while on a treadmill. You run for a few minutes on a treadmill and a video focuses purely on your feet and lower legs. This analysis then is used in slow motion to determine how you place your feet. Heel-toe. Outside. Inside. This information allows the shop to figure out the perfect shoe type for you. If you roll your foot and place weight on one side you may have pro-nation (as I did) which means you need extra support. Even placement of the foot means you don't need this and need a neutral running shoe. All hugely important to ensure you enjoy your run and remain injury free.
Monitor your mileage from running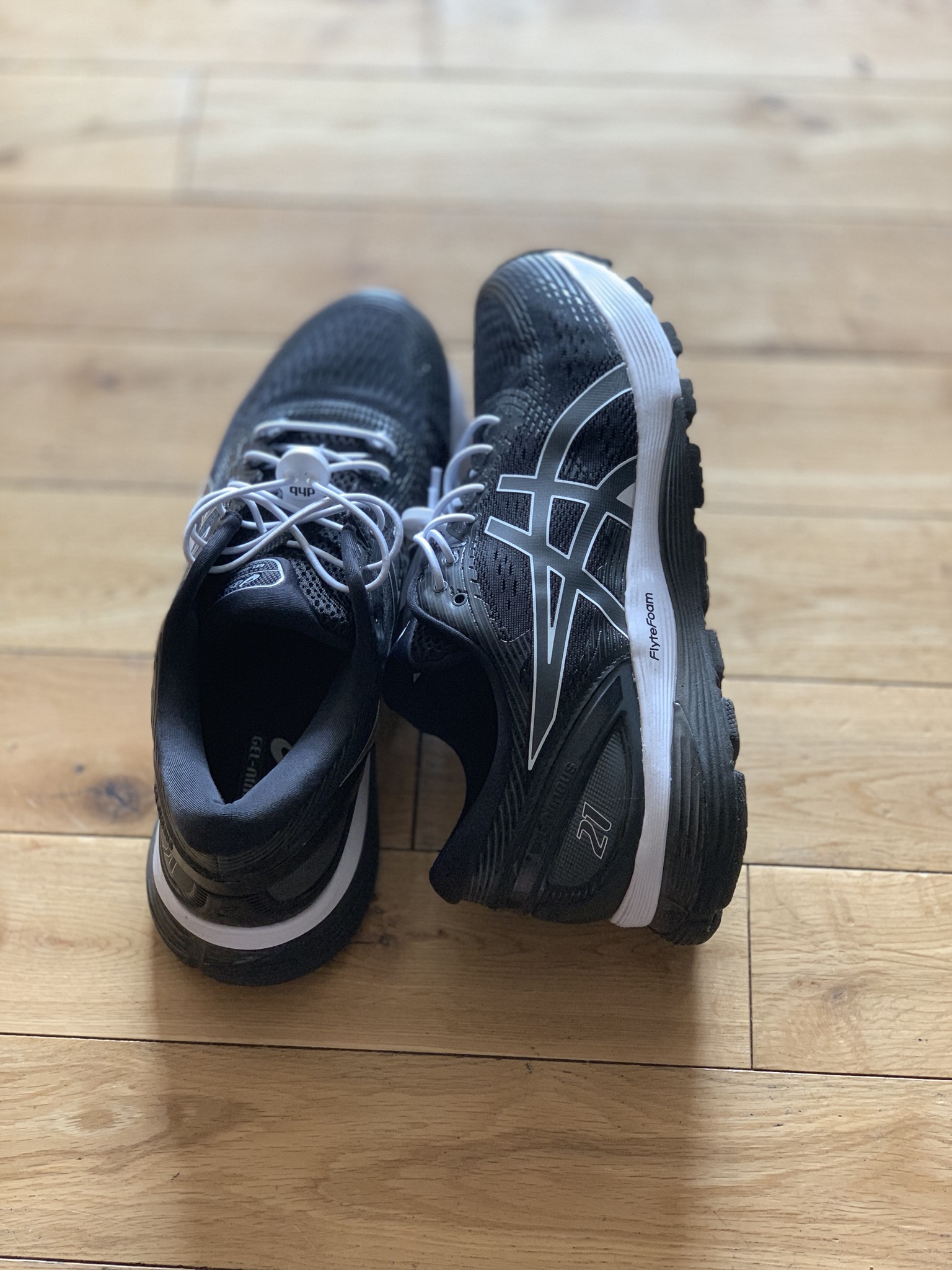 14 – This isn't just important for bragging on social media but for monitoring the life of your running shoes. Running shoes should be replaced around every 500 miles. 600 miles if you are not so fussy but certainly more frequently than a 1000 miles. This is the same as tyres on your bike. You wouldn't expect them to perform when worn. The same is true of running shoes. In terms of support if you run with a cushioned shoe this is especially important as over time that cushioning degrades. If you are a bare foot runner (hard core) obviously you can ignore this but for the rest of us I recommend you replace your running shoes every 500 miles. Nike Run Club and Garmin Connect can track this and have alerts set up to let you know.
One of my running shoe favourites is the Asics Nimbus. Read my review of the Asics Nimbus 24 and some changes in the design that I had issues with.
Hill Running
15 – For omy final tip it is the one you have all been hiding from. Hill running is a fabulous way of cramming in high quality training into a short timeframe. Hill running helps your body prepare for breaking down lactic acid build up as the muscles generate this as you climb. Training through this will prepare you better for race day when lactic build up is hard to avoid. Uphill running session reps where you run up and down the same hill help you develop your running strength and manage your breathing and lactic acid breakdown. Hills benefits aren't limited to the climb. Running downhill helps you build up running cadence as your foot turnover is forced to move faster. It also works different muscle groups as you head downhill.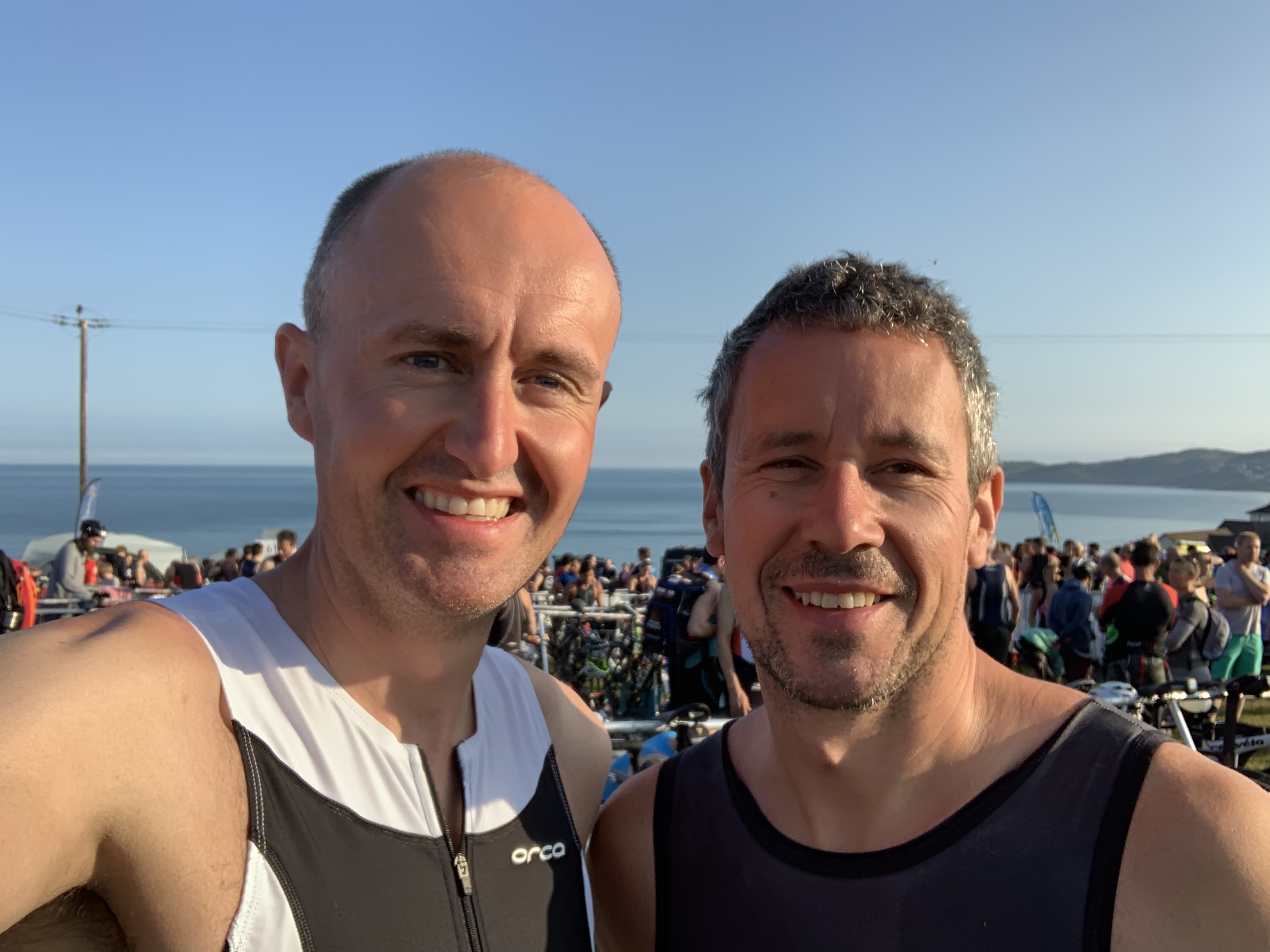 Let us know if you have any extra tips you would add or any you found really worked well or didn't(!) for you.
---
About the Author
---
Follow us on Social Media
---