For this weeks blog we have a set of tips to help you extend the battery life of your Garmin watch to last the full distance of an ironman.  This set of tips is not just those crushing a sub ten hour time but those creeping in ahead of cut-off too.  We hope this gives you one less thing to worry about with tips on how to set up your Garmin triathlon watch for an Ironman distance race. 
The tips below work for anyone with the Garmin 920, 935, 945, 955 or the most recent addition the Garmin 965 Forerunner watch.  If you are considering upgrading to the Garmin 965 read our comparison of th Garmin 965 v 955 v 945.
Step by step tips to set up your Garmin watch
Make sure you fully charge it the night before first!  When approaching the start line you need the battery in your Garmin watch to be as close to 100% as possible.  
Make sure you have the most up to date version of the software installed.  Garmin releases new firmware upgrades to their multi-sport watches frequently.  These updates are a combination of new features, bug fixes and battery optimisation routines.  You need to have the latest version running to benefit from this.  This does mean connecting up to your computer which is not without effort but worth it.  
Use standard clockface.  On the Garmin app store you can select an updated clockface presenting a wealth of additional data.  These complex watch screen displays increase the drain on your battery and should be avoided. 
Turn off bluetooth connectivity while you are racing.  This will mean that you cannot connect to any heart rate, cadence, speed or power meters during the race but is vital to help preserve battery life.  
Turn off wi-fi connectivity.  The Garmin multi-sport watches can connect through wi-fi but with this left on it will be roaming looking for wi-fi connection points further leaking battery power while you race.  
Make sure you aren't connected to any power meter, cadence or speed sensors.  If you have turned off bluetooth you should have already taken care of this but it is always worth double checking the connectivity state of your device.
Forget about the heart rate monitor unless you really need it for pacing.  Same again.  Switch off bluetooth and forget about the ancillary devices.  
Switch glonass off.  Glonass is an alternative to GPS and if have GPS enabled it is providing plenty of accurate position data for racing and tracking speed.  Glonass is a secondary service that further uses battery power.  
Select smart recording intervals.  You can determine the frequency of recording intervals and by selecting more of an infrequent interval you are allowing your watch to work in the background saving power.  
Turn off the backlight.  Unless you are running in darkness the backlight is not a feature you will need and you will be able to see the details with native lighting.  
Turn off vibration.  The motion of vibration is battery hungry so if you are getting split information updates with vibrate alerts you are frequently draining the battery.  
Set each discipline for single screen only so not scrolling between stats.  With up to 5 screens available with rotating sequence you are better off with a single screen per discipline to minimise the complexity of information your Garmin watch is having to render.  
Only switch it on for racing as you head for the start.  Leave your watch off until you are fully set up in transition and heading for the start giving your Garmin triathlon watch as much chance to last the full ironman distance.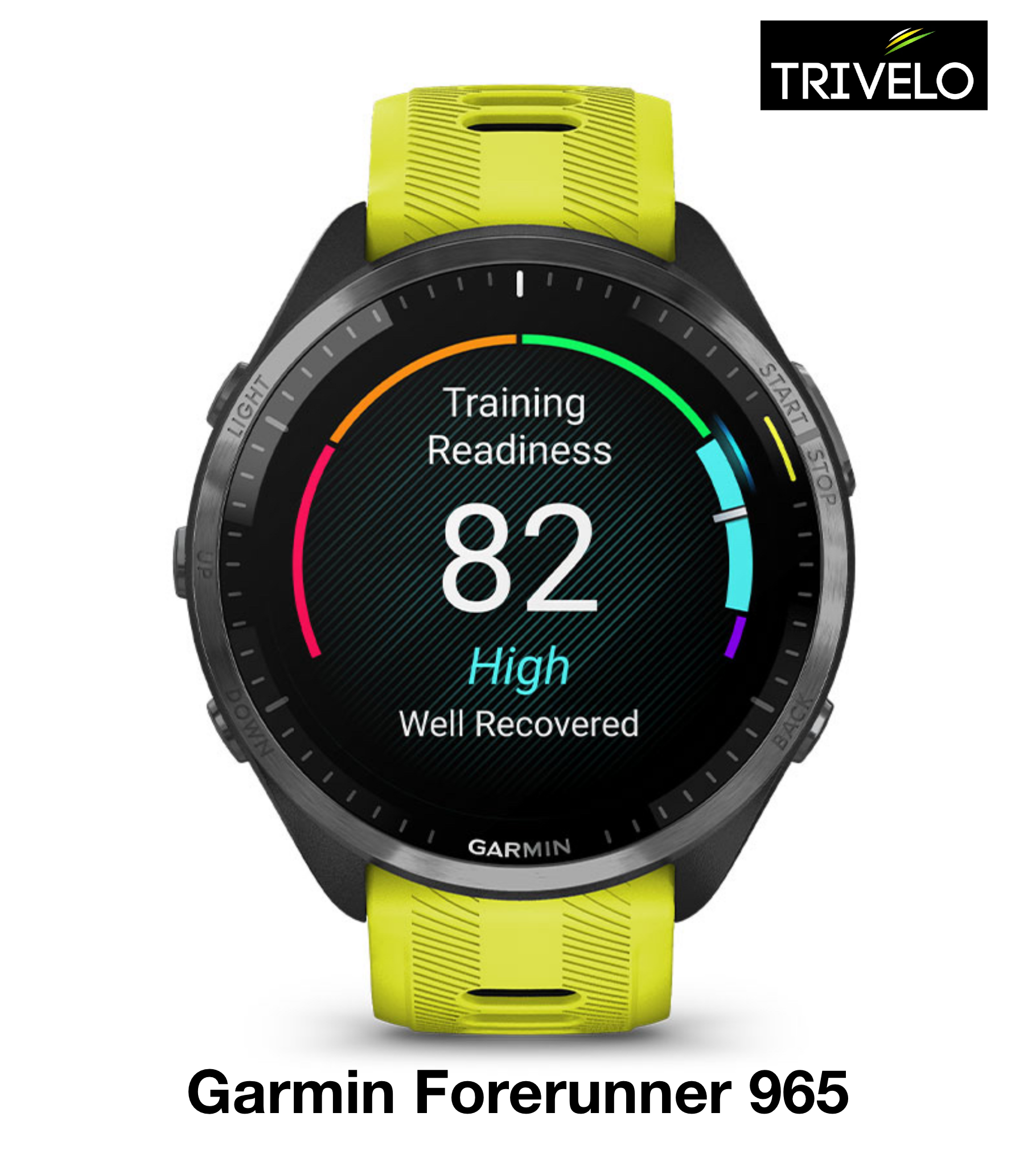 Get your entries in for Ironman and use our blog for how to set up your Garmin watch for an Ironman distance race. If you are new to Garmin Connect see our guide on how to use it and the value it can bring to your workouts and races.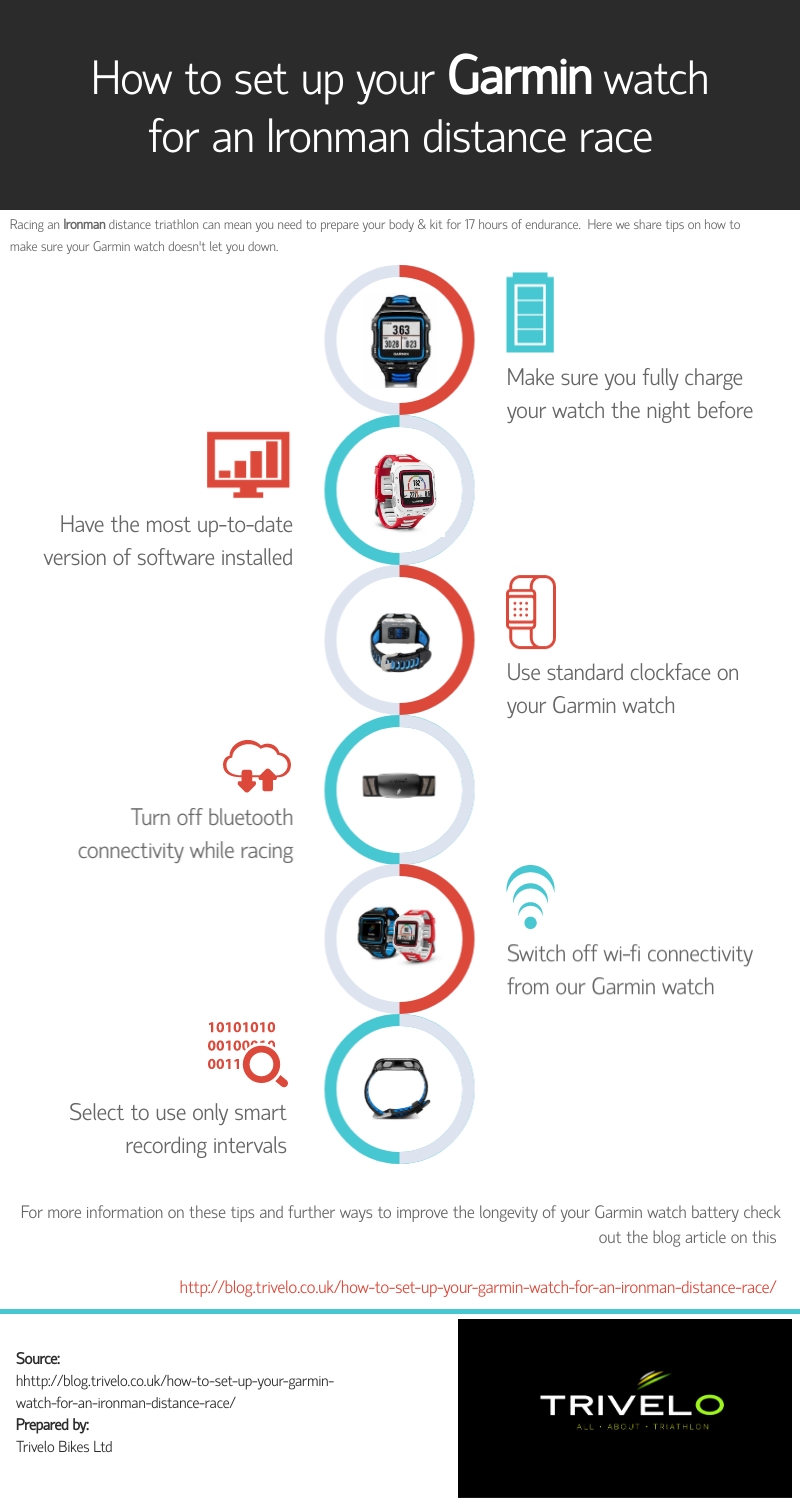 Garmin Forerunner 965 watch getting started video