For those dark winter nights we have a great product worth considering. Trivelo Squad member Cadi has been living with this product. Proud to bring you the Black Diamond Sprinter Head Torch Review.
Introduction to the reviewer
I love to play outdoors at all times of the year and my favourite thing to do is go trail running with my dog Brew. Brew Dog and I run 5-6 times a week and life gets a bit boring if we stick to roads. But I do want to feel confident and safe when I'm out and about, so a good head torch is essential.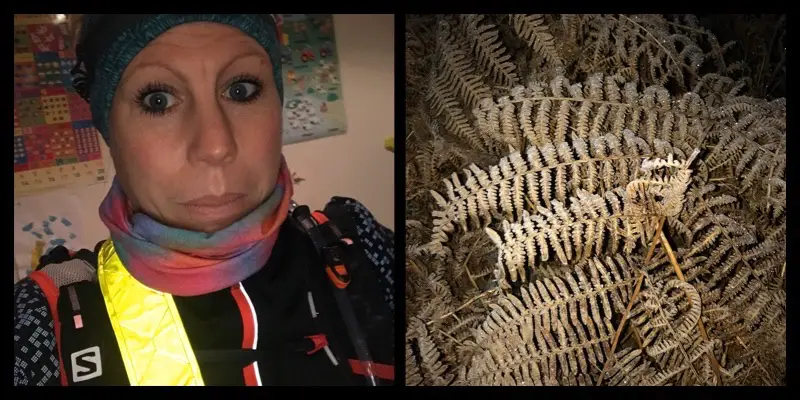 I don't mind being ankle deep in mud but I do like to see where I'm putting my feet. You see, I have a bit of a reputation for falling over when I'm running! My excuse is that there are a lot of tree roots, holes and slippery bits on the trails. Nonetheless, I need all the help I can get to stay on my feet because I am not a good injured runner. 
First Impressions of the Black Diamond Sprinter
As Brew Dog and I usually head out at 6.30am; well before sunrise. I've had head torches in the past, which seem bright when you're in slightly lit places but just don't have enough power in the pitch black. The Black Diamond Sprinter is different. It cuts through the darkness with a light which focuses on the area in front of you, whilst also lighting a good wider area. The only downside to how far light spreads is when it reflects off a foxes eyes half a field away, giving you a real fright!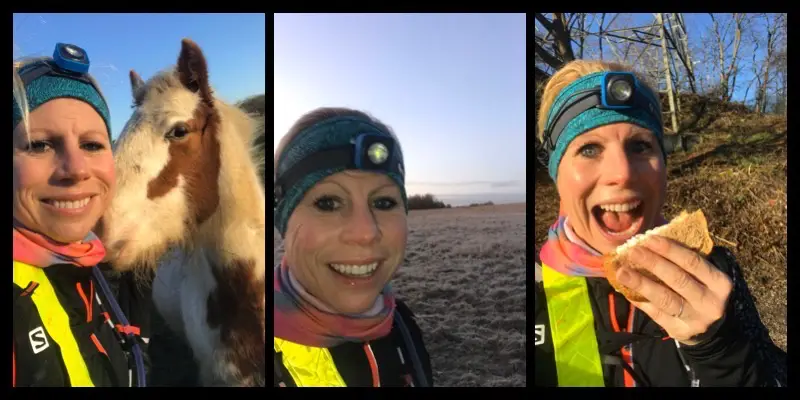 Being able to see a long way is essential however for spotting Brew Dog as he shoots around the fields. Brew loves to head off a long way from me and it's always reassuring when the light from the head torch catches the reflective material on his harness. At least it gives me some idea of where he is!
Running with the Black Diamond Sprinter Head Torch
I don't always hit the fields however. Living only 3.5 miles from work means I sometimes run commute in. The back lane I run down is fairly quiet but also unlit, so the flashing red backlight on the Sprinter is ideal for being seen by other commuting traffic. I feel far more confident with this than I would with refectives alone. The rear light makes the head torch ideal for using as a back up light when cycling also. There's always a slight worry that my front or rear light might fail, making a cycle in the dark very dangerous. The Sprinter is lightweight enough to slip into my back pocket, ready to use if the worst should happen.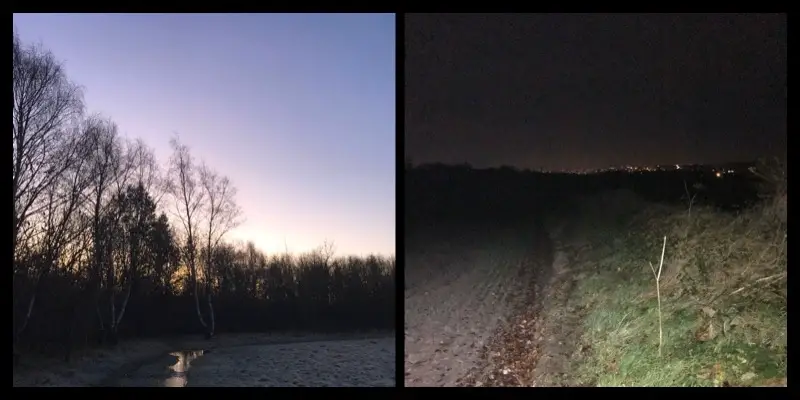 The rear light comes on automatically when you turn the head torch on but it is possible to switch it off, saving battery life and meaning I can be a little more subtle when I'm running around in the countryside!
Running safely using a Head Torch
One of my favourite things to do is think up my own challenges and adventures. Quite often they involve running a really long way, just to see if I can. A few weeks ago I decided to try running from my best friends house near Leeds back to my Dad's house in Nottingham…in a day. That meant leaving at 5am and running in unknown territory. Not only was the headtorch invaluable in lighting my way, it also gave me confidence. It can be pretty frightening running in the darkness and I'd be lying if I didn't admit that having a light bright enough to dazzle off trouble wasn't a comfort.
Functionality of the Black Diamond Sprinter
As I made my way down the country, night began to turn to day and I was able to use the fantastic powertap feature on the side of the head torch to tone down the light. I was going to mention that this saves battery life but, honestly, that just hasn't been a problem with this head torch! Having had it for weeks, I have never had it run down completely, although I have noticed the light begins to dim slightly when it needs a little time on charge. When this happens I tend to pop it on charge for a short time and then find the super brightness is back again. It lasts far longer than I could hope and better than battery operated ones I have used previously.
Battery Life
You can also tell if you need to give the head torch a little juice, via its USB port, by checking the colour of the battery meter as you switch the headtorch on. It's worth noting that, despite the fact that I have been using this head torch in very cold temperatures it is still holding its own in battery life. Something my phone battery is totally unable to do!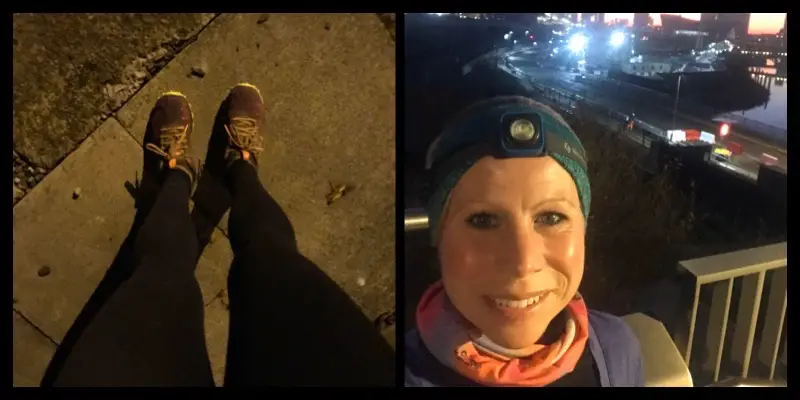 As well as the powertap function on the side of the torch quickly to change the brightness, you can also get it to dim gradually by pressing and holding the top button. This means you can always get the head torch at exactly the brightness to suit you. 
Comfort of the Black Diamond Sprinter
There is a removable strap which runs across the top of your head on the head torch. I decided to take mine off as it got in the way of my ponytail. I was worried this would mean the head torch might move around too much but it stills sits securely and comfortably.
Summary of the Black Diamond Sprinter Head Torch Review
If you need to see and be seen when you're out in the wilds in winter this head torch is for you. 

Cadi – Trivelo Test Associate
Overall, I would highly recommend this head torch for anyone who loves to get outdoors throughout the year. I would trust it on a night hike to see and be seen and will certainly be taking it up a mountain this New Year's Eve, when I head up at midnight to watch the fireworks for many miles around. Having purchased lightweight Black Diamond ultra-running poles for my attempt to run across Iceland last year, I'm finding it a trusted brand for my rugged challenges and adventures!
Buy the Black Diamond Sprinter Head Torch for £68
Alternatives to the Black Diamond Sprinter Head Torch.