Struggling to find that perfect gift for that runner in your life? We've been gathering gift ideas from the Trivelo network for our Christmas 2020 gifts for runners. With ideas for every budget and latest best price deals on every gift you can sit back and relax with Christmas taken care of. Bring on the mulled wine and put your feet up! Feast your eyes on our list of 21 Christmas 2020 gifts for runners.
Full List of our Christmas 2020 gifts for runners
Garmin Forerunner 45 GPS running watch
Garmin Forerunner 945 GPS multisport watch
Suunto 5 GPS watch
Garmin Heart Rate Monitor
Aftershokz Aeropex running headphones
Nike Flex Stride Running shorts
Asics Gel Nimbus 22 running shoes
Salomon Wildcross trail running shoes
Zone3 Compression Running Tights
Buff Multi-function headgear
Under Armour Sport Mask
Ron Hill Running Gloves
Balega Second Skin Running Socks
Exposure HT1000 head torch
Nike Run Division Long Sleeved Top
Running armband for mobile phone
Energy Gel Variety Pack
Finding Ultra Running Book
Born To Run Book
Faster than Lightning Book
Assault AirRunner treadmill
Garmin Forerunner 45 – GPS running watch
The Garmin forerunner 45 offers great value for money with a full colour display and in a range of colours. The Garmin Forerunner 45 comes loaded with wrist based heart rate monitoring and GPS position tracking plus a host of useful insights on your run. Garmin can be relied on to build bombproof watches that will still be going strong after 1000's of miles.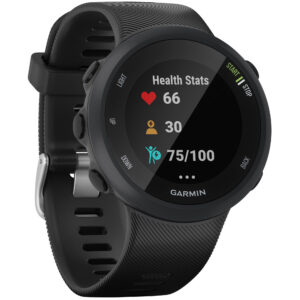 Buy the Garmin Forerunner 45S for £139.99 from Wiggle (17% off usual list price)
Garmin Forerunner 945 – GPS multisport watch
The latest in a line of epic triathlon focused watches from Garmin. Perfectly suited to runners but if you have any ambitions of broadening your sport to triathlon this watch will deliver. Featuring full colour screen with an evolution that has been built on the foundations of the Forerunner 910XT. This brand new model comes loaded with wrist based heart rate monitoring and a wealth of connectivity for a range of peripherals.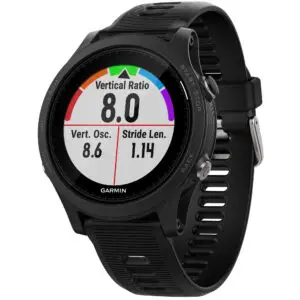 Buy the Garmin Forerunner 945 for £449 from Wiggle (13% off in spite of this watch being brand new this year)
Suunto 5 – GPS multisport watch
Suunto offer a quality range of multisport watches as a real alternative to a Garmin. With wrist heart rate monitoring and a full suite of triathlon modes this is perfect for running and more. The Suunto 5 is their most affordable fully featured triathlon watch.
Read our in-depth review of the Suunto 5 GPS multisport watch.

Buy Suunto 5 GPS watch for £234.23 from Wiggle
Garmin heart rate monitor
For true accuracy on heart rate during running you cannot beat a heart rate monitor strap. Offering substantially more accurate information than strobe watch monitors the heart rate straps will pair via bluetooth with your watch and phone.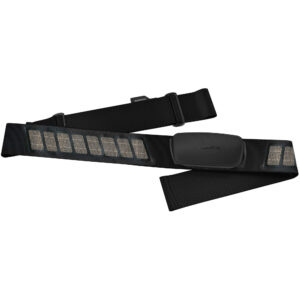 Buy the Garmin heart rate monitor for £48.99 from Wiggle
Aftershokz Aeropex headphones
Aftershokz Aeropex bone conduction headphones for the safe listening to music while running and cycling. Forget about being unable to hear the car approaching behind you and transform your training.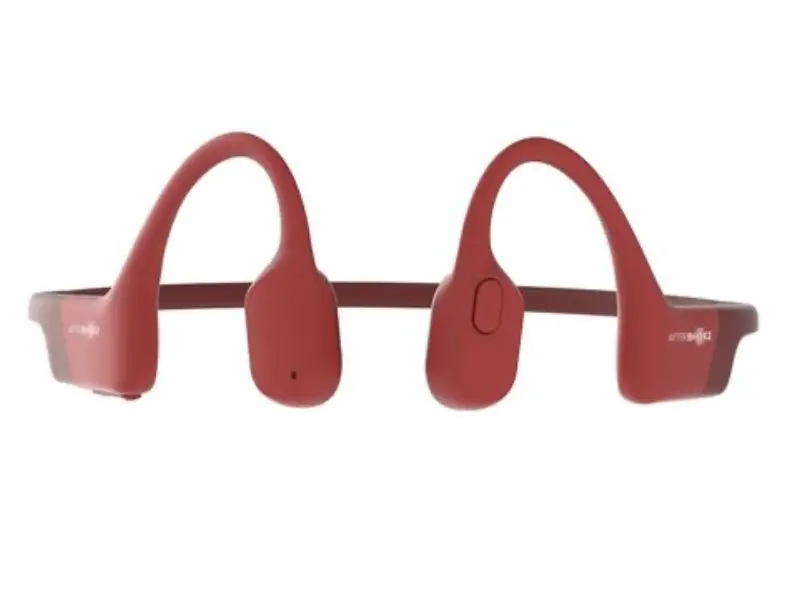 Buy the Aftershokz Aeropex for £149 direct from their Amazon store
Nike Flex Stride running shorts
Comfortable 2-in-1 shorts with built in compression layer available in a range of colours from Nike. We've been enjoying Nike running kit for years and the latest range doesn't disappoint.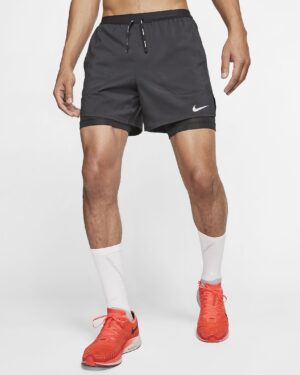 Buy a pair of Nike Flex Stride running shorts direct from Nike for £39.95
Asics Gel Nimbus 22 running shoes
Running shoes are a very personal decision but if you are buying for someone taking up running seriously the Asics Gel Nimbus 22 are a top quality choice. With neutral balance they suit most runners and give perfect balance of cushioning and light weight.
Buy the Asics Gel Nimbus 22 for £139.95 from Wiggle in a range of colours
Sports Shoes deoderizer
Salomon Wildcross trail shoes
A lovely well made shoe that offers something for people who mid-foot strike or need a wider toe box than the Salomon Speedcross. Lovely to wear pretty much straight out the box across all road surfaces. Perfect trail shoe for winter running.
Read our review of the Salomon Wildcross for more information on these trail shoes.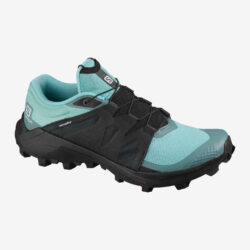 Buy the Salomon Wildcross from AlpineTrek for £149.95 if buying from UK
Zone3 RX3 winter compression tights
Wear tights/leggings so you have compression throughout your legs.  In colder temperatures this makes more sense than not shorts as it helps to keep muscles warm at all times and the reality of a limited warm-up.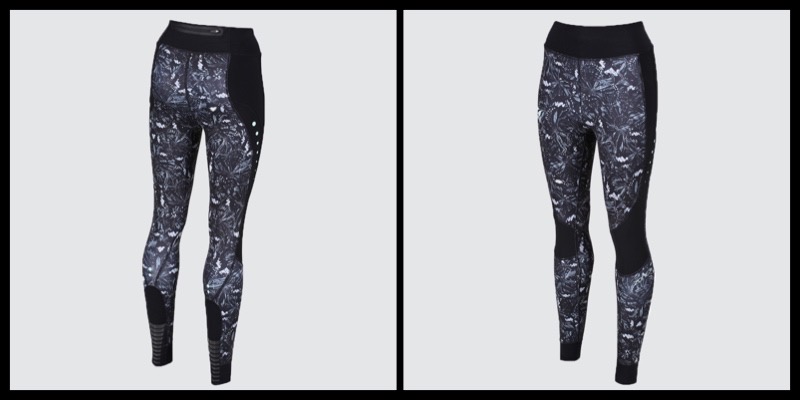 Buy the Zone3 RX3 tights currently discounted for £44.99 from Wiggle
Buff multi-function headgear
Wrap up snug with a neck warmer.  We're not talking here about a Doctor Who scarf but a genuine running aid to keep the cold wind from creeping into your clothes through your neck.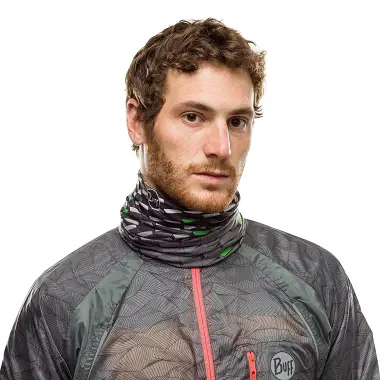 Buy the Buff neck warmer from Buff direct on their Amazon store for £10.99
Under Armour Sport mask
Coming in various sizes is the Under Armour sport mask as we all embrace wearing face masks more than ever before.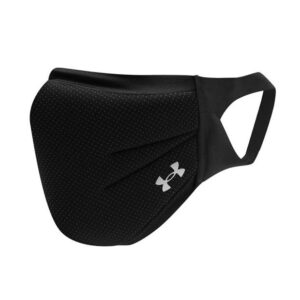 Buy the Under Armour Sport Mask for £26 from the UA store
Ron Hill Running gloves
Wear gloves, particularly if you suffer from poor circulation as blood flow in the hands can suffer while running so can significantly affect your running comfort. Ron Hill offer supreme warmth and smart fingertip touchscreen device capability for those who can't put down their smart phones. Top quality essential items for winter running.
Buy the Ron Hill Wind Block Gloves for £19 from Wiggle
Balega Second skin ultralight no show Running Socks
Choose your socks carefully.  Paying for quality socks in winter is hugely important with the need to retain heat while also being able release heat and reduce on retained sweat. While more than £10 for a pair of socks might sound steep it is well worth it. I have owned a number of pairs of these and from the first run in them you can feel the benefit that you get from it and protection for your feet.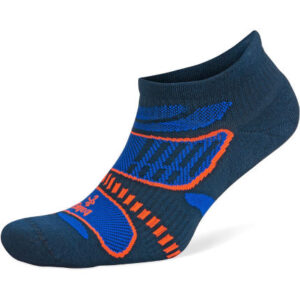 Buy the Balega Second Skin Ultralight No Show for £12.35 from Wiggle
Exposure HT1000 HeadTorch
Shine bright like a diamond and get a head torch.  If you are sick of running under low quality LED street lighting you might be venturing off-road in low light.  Extend your running opportunities by lighting up your path with a head torch. The Exposure HT1000 pushes out up to 1000 lumens for absolute clarity and safety while running.

Buy the Exposure HT1000 running head torch for £135 from Tredz (currently with 10% list price).
Nike Run Division Long-sleeved running shirt
Nikes latest range of long sleeved tops for men and women feature their breathable materials with a half zip neck for comfort while running. Having used the various historic versions of the Nike long sleeve top this is one of our top picks. Comfortable and stylish for winter running.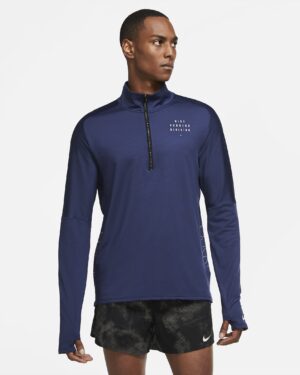 Buy the Nike Run Division long-sleeved top direct from Nike for £54.95.
Running armband for mobile phone
While we all love the feeling of running freely on a beach with the sun on our face the reality is rain and wind on a November evening. To help keep your running going through winter there is nothing better than taking your phone and plugging into "Epic Running Playlist". Having a lightweight armband to save you from clutching your phone means you can relatively run without impact.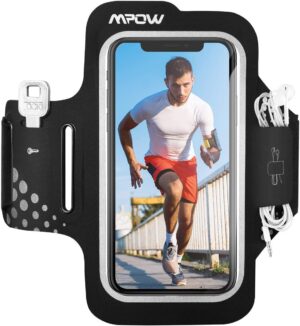 Buy the MPOW running armband from Amazon for only £6.99
Energy Gel variety pack
Energy gels are a perfect pick me up for any training run as well as for big races. If you are struggling for the perfect gift for the runner in your life a mixed pack of energy gels is always a winner. Our pick of the bunch would be the Science in Sport GO Isotonic Energy Gel Mixed Pack. A variety pack containing 30 gels split across SIS's most popular 6 flavours all for a bargain price. #Winning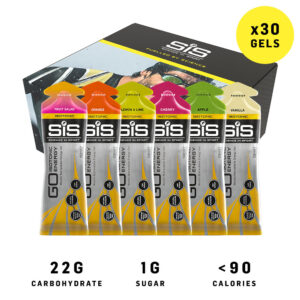 Buy a mixed pack of 30 Science in Sport 60ml gels for £22.50 from Wiggle
Finding Ultra book from Rich Roll
Finding Ultra has been one of the best running books I have read in the past decade. Something to inspire any would be ultra runner with the story of Rich Roll who shares his path from overweight slouch to being one of the most influential endurance athletes on the planet.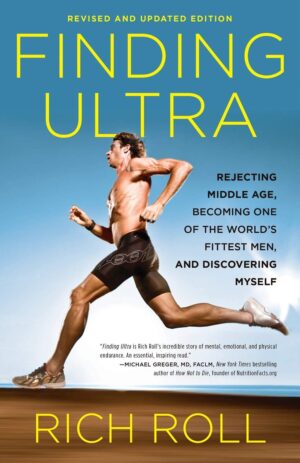 Buy the paperback version of Finding Ultra for £9.98
Born to Run from Christopher McDougall
Read the wonderful book Born to Run by Christopher McDougall that has been part of the trigger for bare foot running across the globe and motivation for countless runners.
Read our short review of Born to Run for more insight on this motivational book.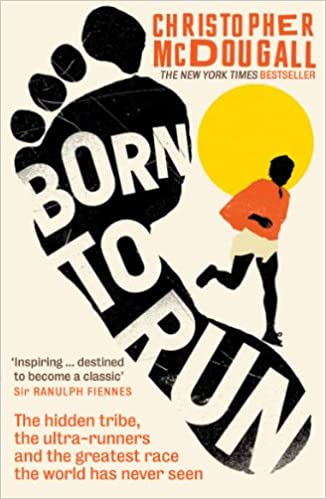 Buy Born to Run for only £7.78 from Amazon now
Usain Bolt Faster than Lightning book
A wonderful biopic tracing the world champion sprinter from his earliest days to Olympic glory. The book captures much of the character of the man and a very easy and joyful read for any runner.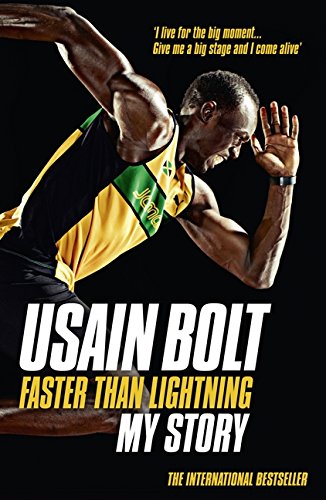 Buy Faster than Lightning from Amazon for only £7
Assualt AirRunner treadmill
The Assault AirRunner is a new kind of treadmill which transforms the world of treadmill, created by Assault Fitness. The unique character of this treadmill is its curved track with no motor which means in order to go fast or slow relies on the runner's legs.
For more information on the revolutionary Assualt AirRunner treadmill read out review.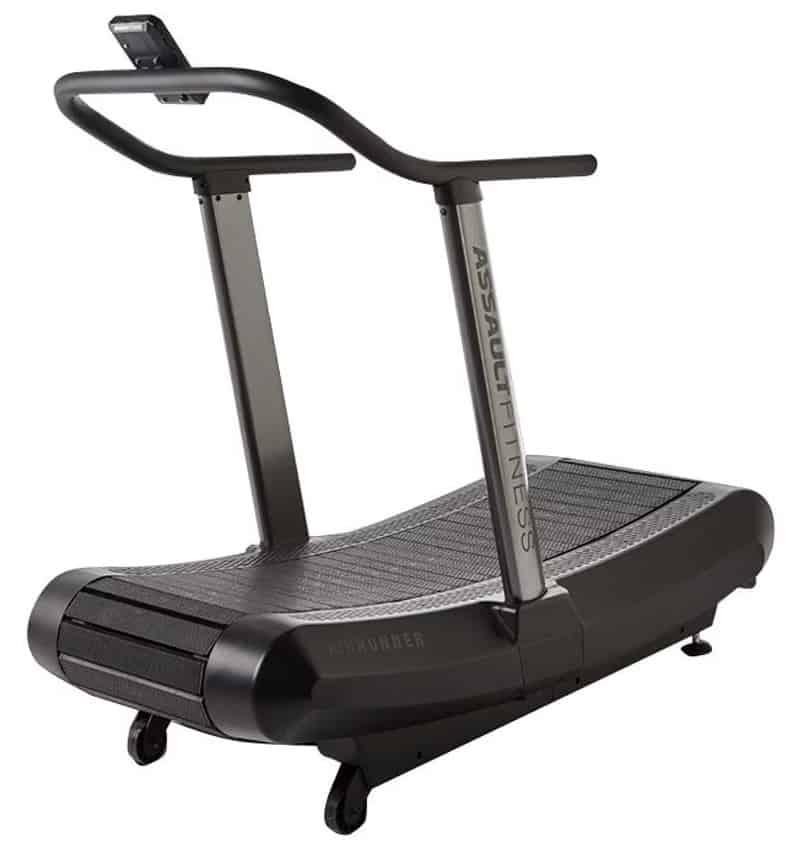 Buy the Assault AirRunner Treadmill for £2999.
Not found anything from our list of Christmas 2020 gifts for runners? Check out our 21 Best Christmas 2020 gifts for cyclists for even more options to help you this yuletide.